Chilla
Type: Pancake
Category: Bread
Country of Origin: India
Region or Place: North and West India
Course: Breakfast/Snack
Main Ingredients: Besan (gram flour), spices, water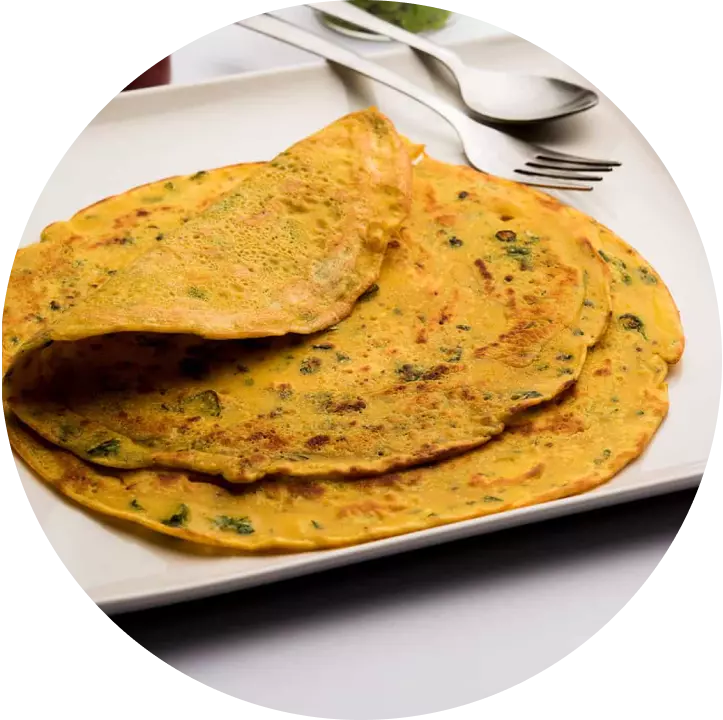 A savory delight full of spices, aroma and nutrition which gets ready in a gify, what else does this hunger quenched tummy wants? Chilla or Cheela is the Indian version of a pancake made with lentil flour that can be savory or sweet but here we will be talking about the traditional and delicious besan chilla made with black gram flour, enhanced with spices and made nutritious by adding veggies in it. Besan Chilla can be relished in breakfast or as an evening or late-night snack as a delectable yet healthy protein-rich pancake by you and your family along with some spicy chutney or ketchup.
Prepared mostly in the northern and western region of India, a Besan Chilla is a breeze to make and can be served hot within 30 minutes right from the preparation to plating them. A basic chilla recipe requires only gram four and some spices, no onions and veggies. Although, to make the chilla even more interesting and healthy, vegetables can be added to it and customized according to preferences that also augments its taste. Apart from the traditional Besan Chilla, there are other variations such as Oats chilla, Rava chilla, Moong dal chilla, and millet flour chilla.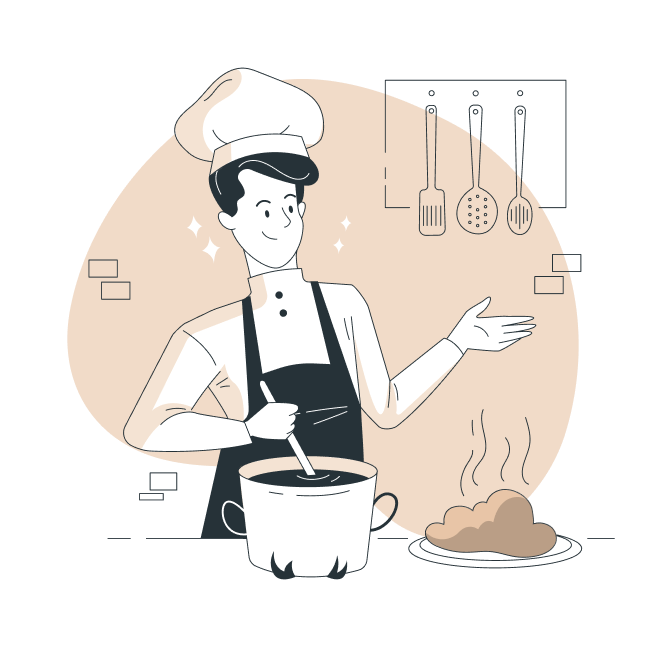 Making of Chilla
To make a besan chilla, gram flour is mixed with spices such as salt, pepper, turmeric powder, and carrom seeds and then water is added to it. If you want to add vegetables make sure the veggies are finely chopped such as onions, tomatoes, spinach, bell peppers, and some coriander leaves. The consistency of the batter should not be too thin or too thick but flowy enough to easily spread on the pan and there should not be any lumps.
Now, the chilla batter is poured into the griddle or tawa sprinkled with oil or butter and with a ladle it is spread to form a circular pancake. Once the air pockets start to form drizzle some more oil all around the chilla and some over it and turn it to cook from the other side as well. After cooking evenly, take the chilla out and enjoy hot with a chutney and a steaming masala tea.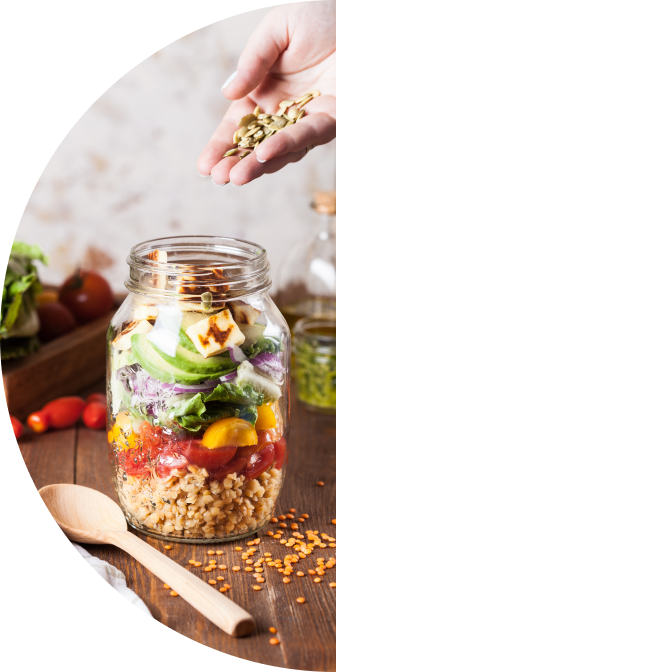 Nutritional Content
Besan chilla is a highly nutritional and tasty savory dish and that to vegetarian. It is a good option for vegans to replace omelets, crepes, or traditional pancakes containing eggs in it. One besan chilla gives 236 calories, out of which carbohydrates account for 123 calories, proteins account for 43 calories, and the remaining calories come from fats which is 70 calories. It has zero cholesterol and is high in fiber, thus is good for the gut as well.
Video
Chilla
A desi pancake flavored with spices and made healthy with lentil flour, the scrumptious and kids approved Chilla is a go-to item to wolf down when hunger pangs are not keeping quite and the taste buds are tingling with a desire to devour something aromatic.