Gobhi Paratha
Type: Paratha
Category: Breakfast/ Bread
Place of Origin: Indian Subcontinent
Region of State: North India
Main Ingredients: Wheat flour, salt, spices, cauliflower, and herbs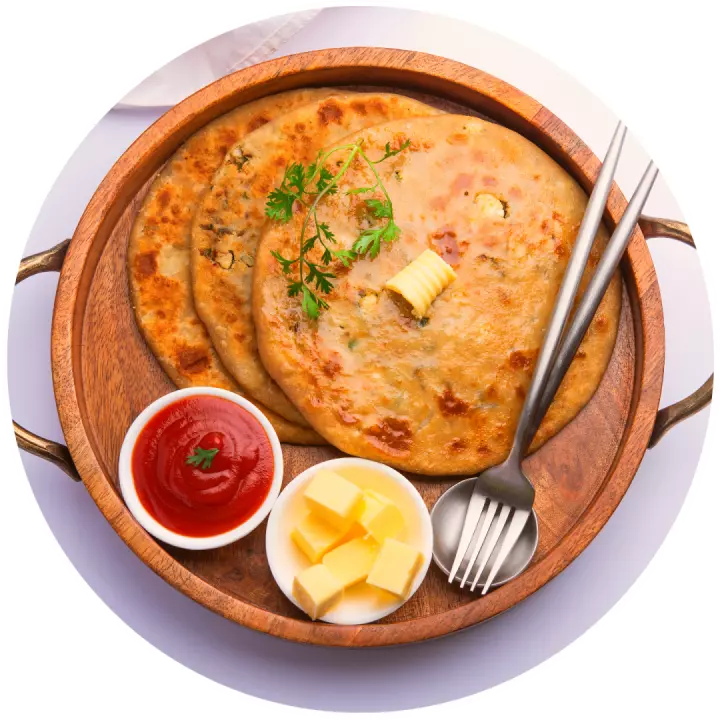 Gobhi Paratha or Cauliflower Paratha is a type of paratha which is a flatbread made with an unleavened dough and originated from the Indian subcontinent and delightfully cherished in the North Indian region. It is a savory delight stuffed with flavored cauliflower and herbs and is popularly consumed as a breakfast dish with a hot cup of tea.
A dish to relish, Gobhi Paratha will make you fall in love with it even if you are not a big fan of cauliflower. A perfectly spiced herbed cauliflower mixture stuffed in a crispy and flaky paratha crust and adorned with a generous amount of butter, what is there not to love? Though a breakfast item, Gobhi Paratha can be enjoyed at any meal and with accompaniments of your choice. A paratha is a versatile food item which can be stuffed with any kind of filling and it becomes a wholesome meal and a spicy cauliflower stuffed paratha with pickle or curd is nothing less than a treat for our taste buds. Enjoy it in your lunch or on a family picnic or even while traveling, Gobhi Paratha will not let you down.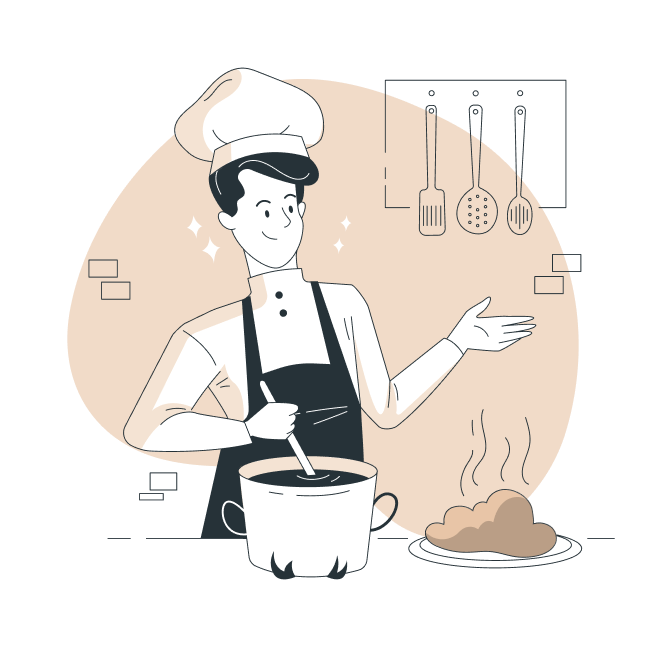 Making of Gobhi Paratha
The delectable Gobhi Paratha is made from the unleavened dough from whole wheat flour and a stuffing of grated cauliflower mixed with spices. The dough is kneaded till it is smooth and soft and kept then kept aside for later use. The stuffing is prepared by grating the cauliflower and mixing spices and herbs such as salt, pepper, chaat masala, green chilies, and coriander leaves.
The filling is then placed inside a rolled dough and closed in a ball again. Using a rolling pin, a flat circular bread is rolled and placed on a tawa to cook. The paratha is cooked with oil or butter and served hot accompanied with curd, pickle or a spicy-tangy chutney to devour.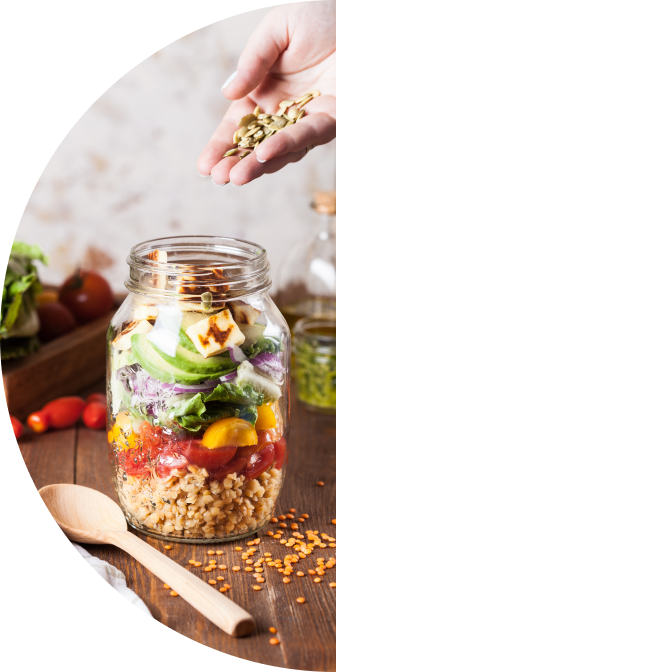 Nutritional Content
Cauliflower belongs to the cancer fighting group of vegetables and are a great source of vitamin C, K, and beta-carotene, plus support a healthy digestion and detoxification. One gobhi paratha offers 182 calories out of which carbohydrates comprise 102 calories, proteins account for 16 calories, and the remaining calories come from the fat. Considering that a paratha is cooked with oil and then topped with butter, it's still a better and healthy replacement then most of the junk food we are provided nowadays.
Video
Gobhi Paratha
A harmonious blend of perfectly spiced cauliflower stuffing, a crispy yet soft flatbread laced with butter and the sweet affection, Gobhi Paratha is a pure bliss capable of making your taste buds tingle and your heart dance with delight.