Masala Dosa
Type: Dosa
Category: Breakfast/ Bread
Country of Origin: India
Region or State: Karnataka
Main Ingredients: Parboiled rice, lentils, potato, spices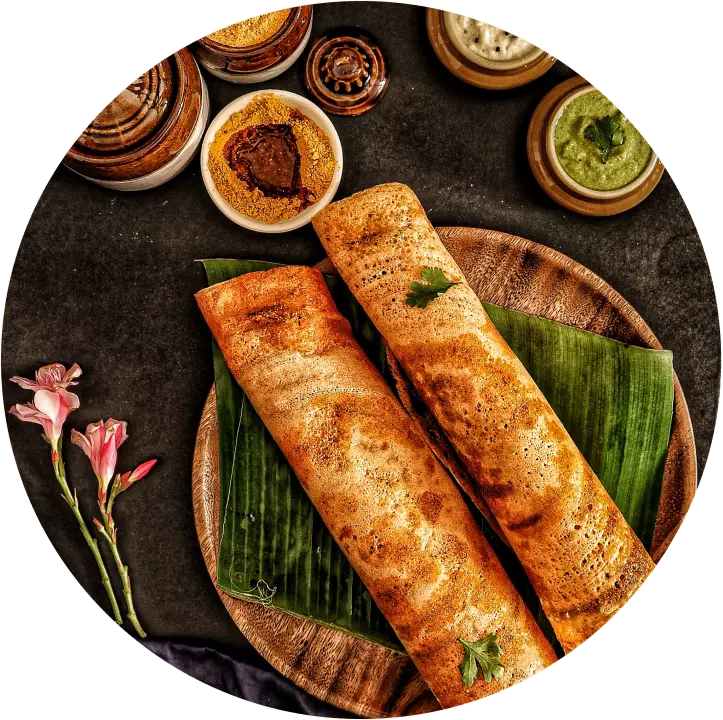 Masala Dosa or Masala Dosai or Masala Dhosey is a type of the popular and delicious South India food item called Dosa. Originated from the Udupi district of Karnataka as a part of the Tuluva Udupi cuisine, Masala Dosa is one of the most loved and iconic dishes not only in South India but in all parts of diverse India. These are crisp, soft, savory, and healthy crepes made with a thick batter of rice and lentil and stuffed with spiced mashed potato filling, the fulfilling Masala Dosa is best served with coconut chutney and sambar.
Masala Dosa can be prepared in a variety of ways which depends from city to city with different styles of chutneys added or served with the dosa. There are some variations in Masala Dosa such as Davanagere Benne Masale Dhosey (butter dosa), Rava Masala Dosa, Onion Dosa, Paper Masala Dosa, Cheese Masala Dosa, Mysore Masala Dosa, etc. Though best served as a breakfast item, Masala Dosa or any kind of dosa can be eaten during breakfast, lunch or dinner and much of the prep work can be done in advance.
According to a list compiled by CNN in 2011, Masala Dosa was one of the 'World's 50 most delicious foods' and this is how they described it –''A crispy, rice-batter crepe encases a spicy mix of mashed potato, which is then dipped in coconut chutney, pickles, tomato-and-lentil-based sauces and other condiments. It's a fantastic breakfast food that will keep you going till lunch, when you will probably come back for another.'' Well, a rather perfect and outstanding description. Overall, dosa is one of the most versatile foods to come out of India with so many different variations but nothing beats the classic Masala Dosa that everybody relishes throughout the globe.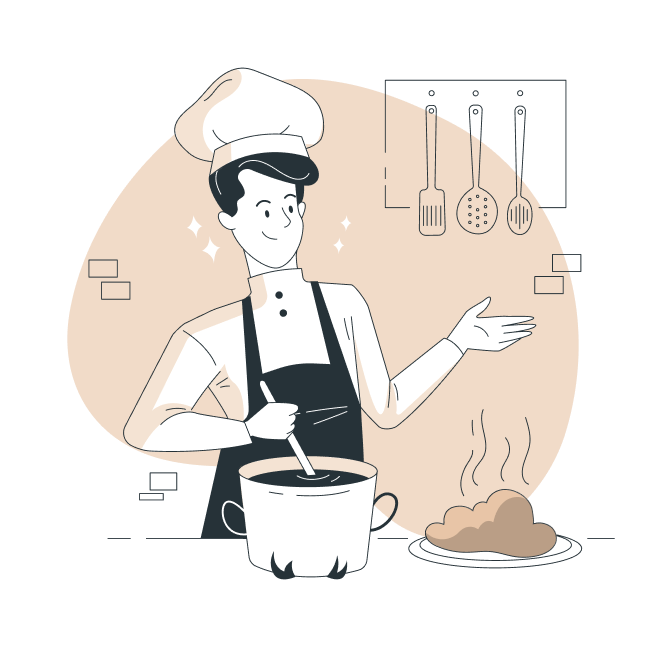 Making of Masala Dosa
Masala Dosa is a stuffed dosa that is made with filling the plain dosa with a stuffing made of potatoes.
The dosa is made in the traditional way which requires soaking the rice and lentils (husked black gram, chana dal, fenugreek seeds) overnight in water and grinding it to make a thick batter. The batter is kept at rest for a few more hours so that it is fermented properly to make the dosa soft from the inside and crispy from the outside. Water is then sprinkled in a cast iron/stone utensil or any griddle before spreading the dosa batter in a circular motion and cooked with some vegetable oil or ghee.
For the stuffing, potatoes are boiled and then tempered with a seasoning of mustard seeds, curry leaves and garnishing of grated coconut, some salt, turmeric, and a pinch of pepper and coriander leaves. This stuffing is then put over the dosa that forms a harmonious symphony of textures and flavors with different chutneys and sambar and makes it a scrumptious dish worth devouring.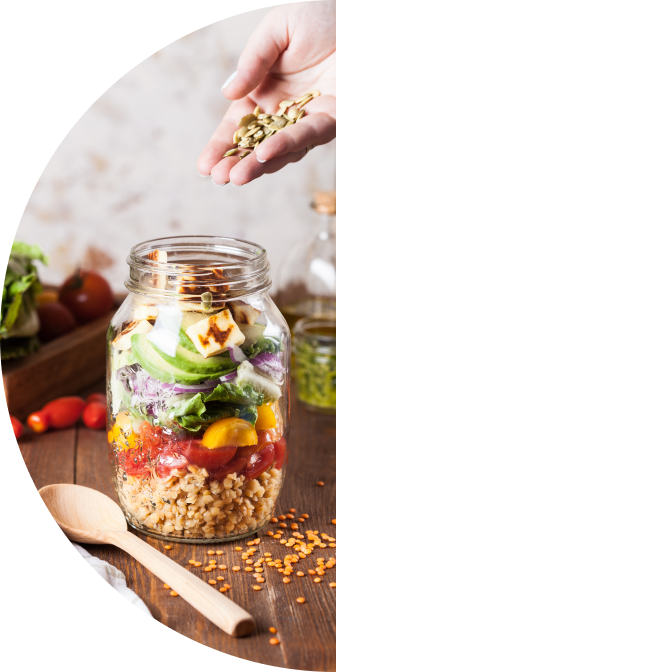 Nutritional Content
Dosa is one of those few dishes that are easy to digest, low in calories and yet taste absolutely delicious. The fermented rice and lentil batter used for making dosa is ideal for those focusing on losing some extra pounds without restraining themselves from these delicacies and the masala made with potatoes fulfils your need for some vitamin B6, fibre, and antioxidants. The spices and condiments used in the masala such as turmeric, mustard seeds, fenugreek seeds have healing properties and are good for digestion too.
Video
Masala Dosa
A thin plate-covering pancake cooked to lacy perfection on a hot griddle, a Masala Dosa is a savory delight filled with a spicy concoction of mashed potatoes to make your taste buds relish in pleasure .