Chicken Chettinad
Type: Curry
Course: Main course
Country of Origin: India
State of region: Tamil Nadu
Main ingredients: Chicken, kalpasi (black stone flower), yogurt, cream, tomato, onion, garlic, ginger, chili pepper, coconut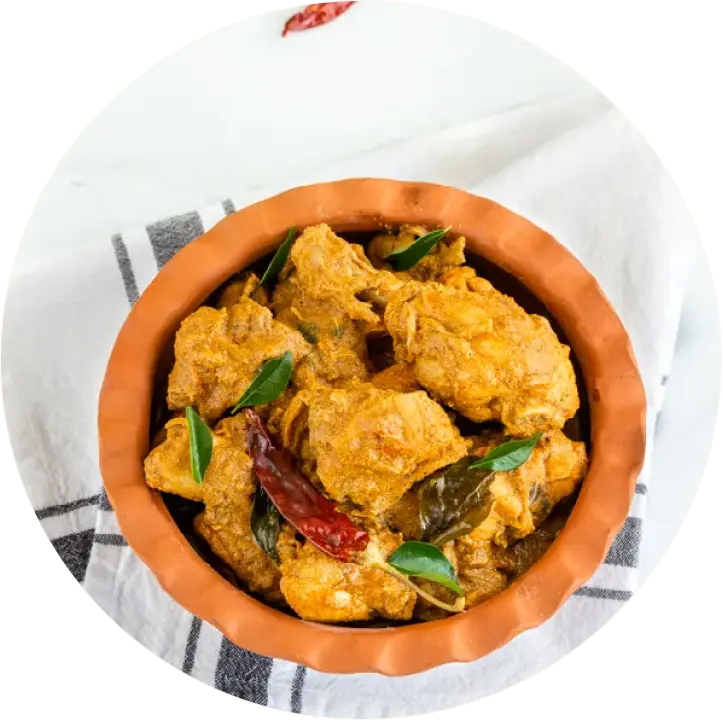 Among the plethora of many cuisines and dishes available to indulge in South India, Chicken Chettinad is one of the most popular dishes from Tamil Nadu that is not only relished in the origin state but in other neighboring states as well. Cooked with authentic Chettinad home ground masala consisting of roasted red chilies, kalpasi (a traditional spice in Chettinad cuisine), coconut, coriander seeds, cumin seeds, and some other whole spices along with garlic, ginger, and gingelly oil, Chicken Chettinad when cooked, leaves a scintillating aroma in the air that is a delight to the olfactory nerves.
The part that makes the Chettinad cuisine a distinct taste, flavor, and aroma are the roasted spices and the perfect balance among all. Chettinad cuisine is a cuisine of the Nattukotai Chettiars or Nagarathars community from the Chettinad region of the Sivagangai district of Tamil Nadu in South India. One of the most renowned cuisines of Tamil Nadu, Chettinad cuisine uses an array of spices and fresh ground masalas in their curries which give the cuisine a distinct flavor. Heavily induced with aromatics that make the curry a mouthwatering sensation, Chicken Chettinad is a delight in itself and must be relished for a palate pleasing experience.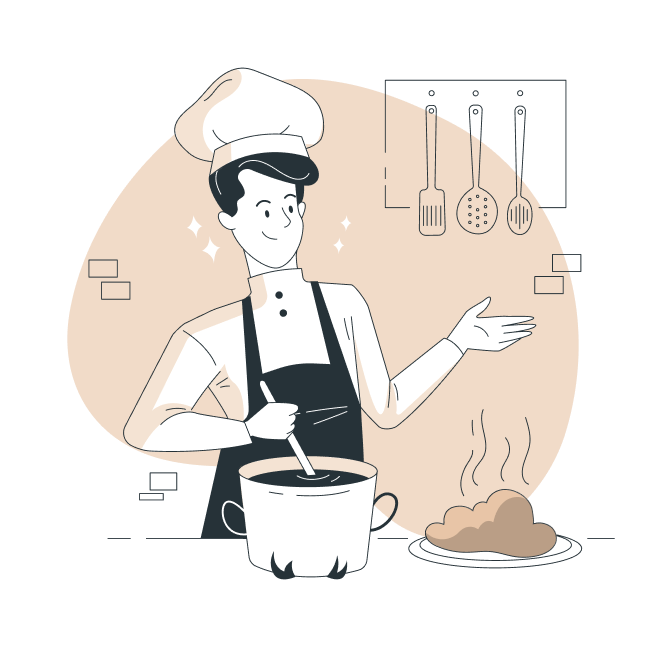 Making of Chicken Chettinad
To begin with the preparation, keep the whole spices ready such as cloves, cinnamon, cumin seeds, coriander seeds, dry red chilies, cardamom, whole black pepper, fennel seeds, kalpasi, star anise, grated coconut, along with soaked tamarind. Add cloves, cinnamon, and cardamom in a low quantity or else they can alter the flavor balance of the dish. Wash the chicken pieces, thinly slice the onions, and finely chop tomatoes, ginger, and garlic. Add turmeric, salt, lime juice to the chicken and mix well and keep aside to marinate for 15 minutes.
Dry roast the whole spices in medium flame without the red chilies and add red chilies when the spices turn brown and stir for 30 seconds. Now add the grated coconut and stir for another 30 seconds and keep the pan aside. Grind the spice mixture to form a coarse powder and then add the tamarind mixture and a splash of water to form a smooth paste and keep for later use. In a pressure cooker, heat some oil or ghee and golden brown the sliced onions. Now add ginger, garlic, and curry leaves and fry for a couple of minutes. Add the marinated chicken pieces and fry for 5-7 minutes. Add the chopped tomatoes and stir and cook on high flame for pressure cooker mode for one whistle.
Once the pressure is fully released from the cooker, open the lid, and transfer the content to a pan. Add the ground spices paste and mix evenly. Simmer cook for 15 minutes and then adjust the water quantity along with salt and pepper content. When done, garnish with chopped coriander leaves and serve hot with rice.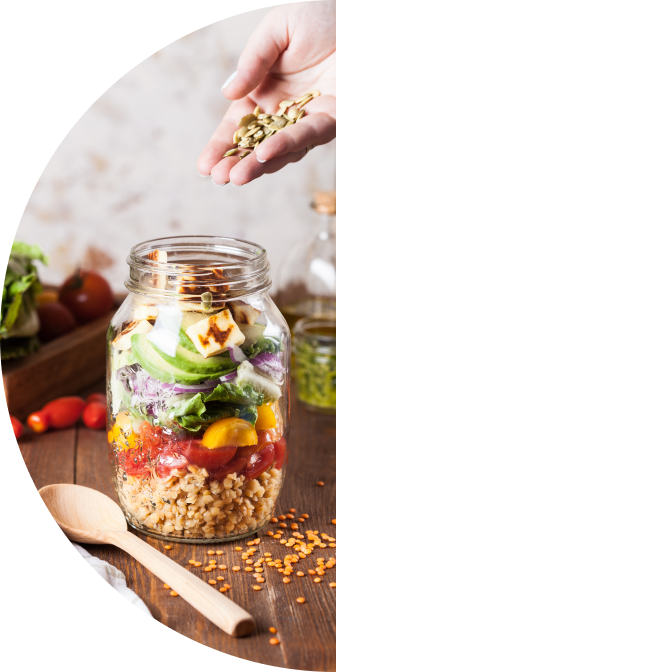 Nutritional Content
One serving of Chicken Chettinad gives 279 calories, out of which carbohydrates comprise 13 percent calories, fat account for 47 percent calories, and proteins give 41 percent calories. One serving of Chicken Chettinad gives about 13 percent of the total daily calorie requirement of a standard adult diet of 2000 calories.
Video
Chicken Chettinad
A fiery, aromatic, spicy, and full of flavors dish, Chicken Chettinad is a celebration of spices and herbs that are perfectly balanced to form a delectable chicken curry dish worth to drool over and the wait.