Dosa
Type: Street Food/breakfast
Place of Origin: India
Region or State: Udupi, Karnataka
Main Ingredients: Rice, Black Gram
Dosa, a thin pancake from South India is certainly the most appetizing and healthiest Street Food. Known by different names like Dosai, Dosha, or Dosey, Dosa is not only liked by South Indian people but is also very popular as a Street Food breakfast and evening snack in other parts of India. Made with a thin circular layer prepared by batter consisting of parboiled rice and black gram (urad) when served hot with coconut chutney and sambhar is a treat to your taste buds.
The origin of Dosa is from South India, but the exact place of origin is still unknown. P. Thankappan Nair, a historian said that dosa originated from one of the towns of Udupi in present-day Karnataka. K. T. Achaya, another food historian confirmed that Dosa was already in use in the ancient Tamil culture around the 1st century, he confirmed it by giving references from Sangam literature. He also stated that the earliest mention of Dosa was from the 8th century of Tamil literature references while the Kannada literature mentioned the Dosa appears a century later.
Although we don't know the origin of Dosa, but with the change of time Dosa hasa has developed with different variations, that includes Masala Dosa, Oats Dosa, Set Dosa, Wheat Dosa, Egg Dosa, Paneer Dosa, etc.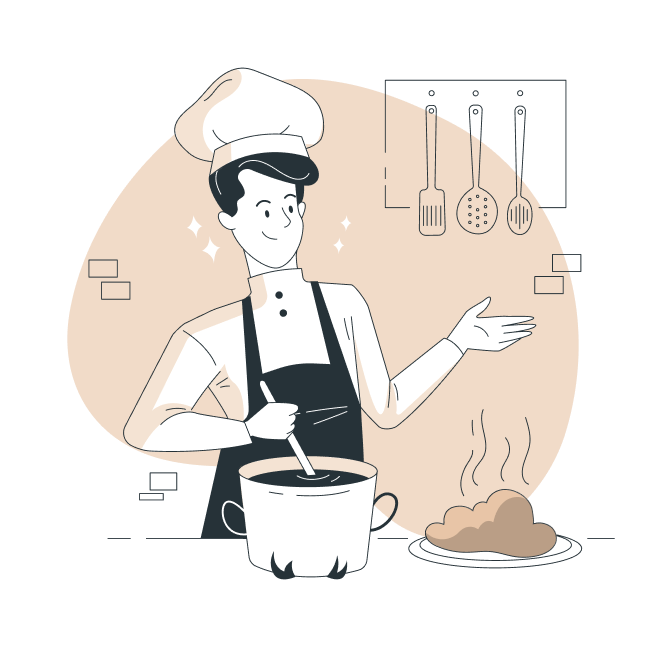 Making of Dosa
Parboiled rice, urad dal, fenugreek seeds
Take 2 cups of Parboiled rice and 1 cup of Urad dal with 1tbsp of fenugreek seeds (methi dana) and let them soak in separate vessels for a minimum of 4 hours
Take ½ cup of urad dal and 1 tbsp of fenugreek seeds in a bowl and let them soak for a minimum of 4 hours. In another bowl add 1 cup of parboiled rice and let it soak for min 4 hours.
Now wash and drain the parboiled rice and add 1 cup of water and blend it in a smooth paste. Apply the same process with urad dal and fenugreek seeds.
Now mix the parboiled paste and urad dal paste in a big bowl and add salt to taste and mix well
Cover the container with a lead and keep aside the batter for 12 hours for fermentation.
Once the batter is fermented well mix the batter again
Heat a non-stick dosa tava (griddle), sprinkle a little water, and wipe it with a cloth
Pour a spoonful of batter into the hot Tava and spread it carefully in a circular motion and make a big circle.
Sprinkle a little ghee or oil over the dosa and around the dosa perimeter, cook the dosa on high flame until it turns crisp and golden brown
Dosa is Ready. Serve it with sambar and coconut chutney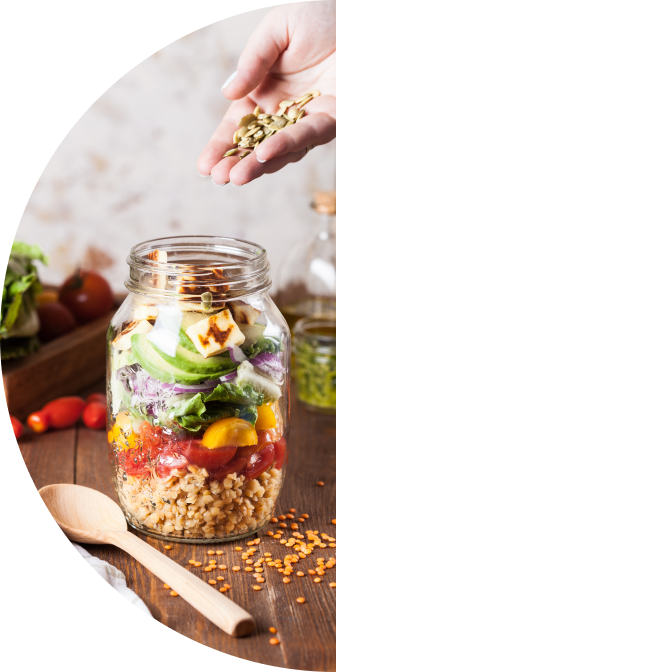 Nutritional Content
One plate of Dosa serves 133 calories. Out of which carbohydrates consist of 75 calories, proteins account for 11 calories and the rest calories 47 calories come from fat. One plate of dal kachori provides about 7% of the total daily standard caloric required for a standard adult diet of 2000 calories.
Video
Dosa
Crispy and crunchy Dosa, prepared with a thin layer of batter, consists of parboiled rice and urad dal when served hot with delicious coconut Chutney or tangy and spicy Sambar, is wholesome street food to have for Breakfast, lunch, or even in dinner.