juhu beach
Among many things Mumbai is famous for, beaches are one of them and Juhu Beach is a name not unheard of. It is the lengthiest beach in Mumbai and the most desirable and popular with tourists and locals alike. Always bustling with people, Juhu Beach is known for a variety of scrumptious street food items and its plush neighborhood. The neighboring locality of Juhu Beach is a posh area which is home to a lot of Bollywood celebrities and television artists. If you are fortunate enough, you can even find celebrities jogging or running alongside the shore and you can also go for a relaxing walk on the beach in the morning for some quiet and peace.
The beach is 6km long and is swarmed with people especially on holidays and weekends. You will find several food stalls, popcorn vendors, and toy sellers gracing the beach while a commotion of horse carriages, dancing monkeys, beach cricket, and youngsters playing volleyball enhances the atmosphere of the sea shore. For a more culturally rich and vibrant scene, visit the Juhu Beach during the Ganesh Chaturthi when devotees carry the Ganpati idols to immerse them into the Arabian Sea.
Must-do Activities in Juhu Beach
The pulsating tourist place of Juhu Beach offers unprecedented experience and delicious street food. Come with your family or friends to have a blast and enjoy a lazy evening. Here is what you can all do to make the most of your visit and make it exciting and memorable.
Dive into the waters
Of course, if you are on a beach, the first thing you must do is take a dive and splash water and let your inner child thrive. Watch the stunning sunset with your companions while taking long strolls along the shore and let the waves lick your feet and take away all your stress with it.
Eat to your heart's content
At Juhu Beach, you won't be disappointed if you feel the pang of hunger or just feel like something to munch. Food vendors selling items such as Pani puri, bhel, chana masala, different types of chat, kulche, vada pav, etc., are there to satiate your cravings. If you feel a bit hot then stalls for Nimbu Pani and barf gola are there to quench your thirst.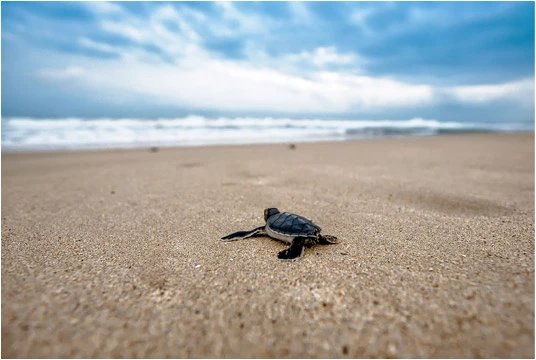 Try photography
Here is your time to get candid or give rise to your inner artist. Take photographs of the exquisite view of the sunset along with the waves hitting on the coast or you can get yourself photographed for just Rs30. All you have to do is pose and smile and forget about the world.
Try fun sports
If you are with your friends, you should try playing cricket or volleyball on the beach to have an exhilarating time and to reminisce about your childhood. There are water sports for our adventure lovers also such as jet ski rides, fly fish rides, and banana boat rides. Ride packages are 3-5 for Rs600 and Rs1000 respectively.
Make sand castles
We know it sounds childish and cliche, but nothing can be more fun than making sandcastles on the beach. Relax by sitting on the cold and damp sand and create anything of your choice for a fun therapeutic session.
Horse Riding
You can enjoy the windy evening by riding on a horse or gallop along the sand that is available to hire on the Juhu beach. Apart from horses, camels are also available for a ride.
If you are in the bustling city of Mumbai and didn't enjoy the nightlife, then you have missed out on the major part of the fun. The vibrant city of Mumbai is known for its crazy nightclubs and restaurants to engage you in the devilish fun. There are many restaurants and nightclubs near Juhu beach too where you can unwind yourself and have a blissful evening.
1. Gadda Da Vida
2. Saffron
3. Dashanzi
4. Tanatan
5. Bombay Drunkyard
How to Reach?
There are different directions from the airport, bus terminal, and railway station.
Bus station: The bus depot is only 18km from Juhu Beach. You can either hire an auto at an affordable rate or catch a BEST bus to Juhu.
Railway station: Both Chhatrapati Shivaji Terminus and Mumbai Central are less than 20km from the beach. You can directly take auto rickshaw to Juhu or grab a BEST bus to Juhu beach.
Airport: From the Mumbai airport you need to take a train to Santacruz and after that board the line 231 bus to get to the beach. Or you can just hire a cab to Juhu beach.
Best Time to Visit
Although there is no specific or perfect time to visit the beach because it is open 24 hours every day, it is advisable to avoid the monsoon season because of the risk of heavy tides. If you are visiting during summers, then go in the evenings for fresh and cool air as it gets too hot and humid during the summers in the afternoon.