No trip is considered complete if you don't shop your heart out for yourself and your family members. Apart from sightseeing and eating delicious food, shopping is the main element that makes up for a perfect trip. If we talk about the bustling city of Mumbai, there are numerous spots for shopping to fill up your shopping bags with. As the place is crowded, you must know where to go and what to look at for a thrilling experience. Here are some of the best places for street shopping in Mumbai.
Fashion Street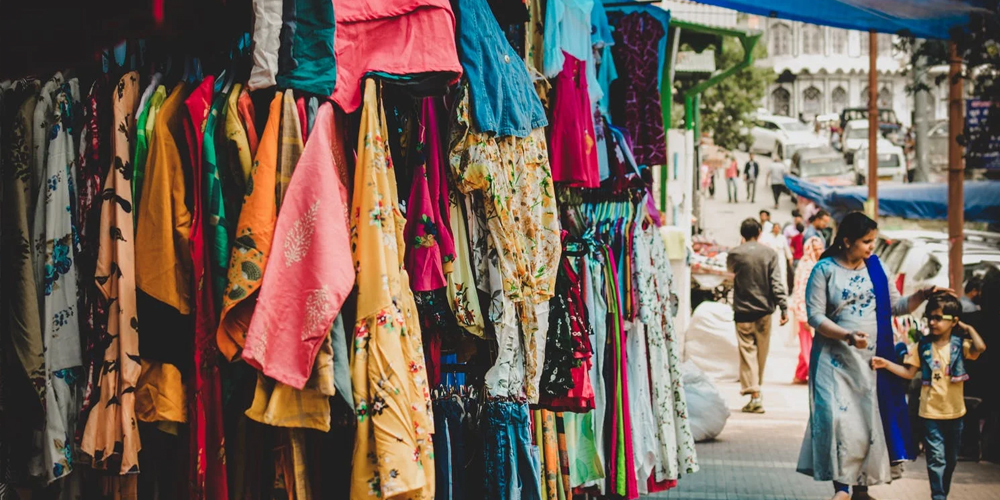 Located in the south of Mumbai, Fashion Street is a flea market with independent shops, providing you with the most unusual and trendy items. There are hundreds of shops on Fashion Street, selling exquisite fashionable clothes both western wear and eye-catching Indian wear, shoes, and jewelry and you can buy affordable fashion clothes which are not in any way lesser in quality than branded ones. Being a local street shop in India, bargaining can be done in almost every stall and you can easily get the best wardrobe items! The best part is you get to enjoy delicious street food after a long day of shopping in one of the many stalls that are residing in Fashion Street.
Linking Road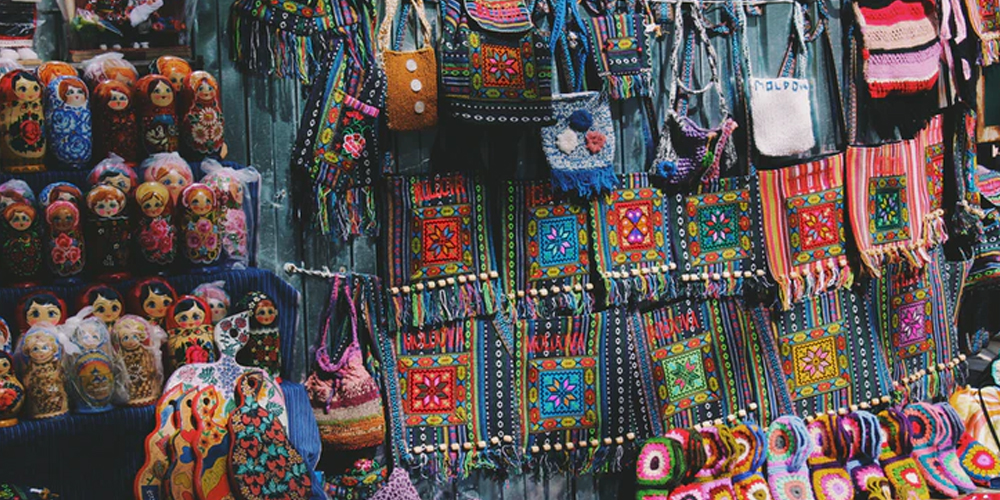 Located in the center of Bandra, Linking Road is one of the busiest places swarming with shoppers in Mumbai. It is a place full of designer boutiques, shops, malls, street merchants, and flea shops, selling elegant clothes and accessories at very reasonable prices. Buy items ranging from Rs. 200 to Rs. 2000 that are trendy and stylish without compromising on quality. So don't be surprised if you find the market too crowded even at the beginning of the day. Therefore, it is advisable not to go there by car, but on an auto-rickshaw or a cab and enjoy the best prices and choices by walking around the entire area. Since shopping at a crowded place can be hectic, you have many good restaurants to eat and cheer on.
Zaveri Bazaar
If you have not visited the gleaming alleys of Zaveri Bazaar you have missed out on a very prominent part. Situated in Bhuleshwar, north of Crawford Market, Zaveri Bazaar is the center for 65% of the gold trading in India. The market is full of jewelry showrooms, including well-known brands such as Tribhuvandas Bhimji Zaveri and Dwarkadas Chandumal. In addition, many stores sell valuable and semi-precious stones, as well as gold, platinum, silver, and diamond jewelry. Although the market is not for budget-friendly retail therapies, it is still worth visiting the Zaveri market as it offers phenomenal visual luxury. If you want to pamper yourself with some inexpensive shopping, there are some shops selling toys, porcelain, bronzes, and eccentric furniture.
Kala Ghoda Market
This unique street shopping spot in Mumbai must be visited by art lovers and photojournalists. Located outside the desirable Jehangir Art Gallery, the sidewalk of this market is filled with fascinating works of art made by emerging artists. From paintings drawn with watercolors and oil pastels to custom-made caricatures and greeting cards made with painted leaves, you can purchase them from Kala Ghoda Market. The outdoor art gallery offers you a chance to communicate with artists and acquire knowledge about their crafts and skills. Don't miss other cool posts, such as, you can ask the artists to write your name on a grain of rice.
Book Street
A heaven for book worms and literature fascinators, the Book Street is a huge alley lined with stacks and rows of books dominating everyone around them. You get to dive into the world of fiction, non-fiction, academic, poetry, business journals, etc., in a very reasonable price. You can easily find the old classics and the contemporary novels of good quality. Apart from the fact that almost all kinds of books are available here, the prices of these books are another reason why so many people are attracted to this street shopping place. If you wish to return a book that you have bought earlier, you are given back 75% of its price. Isn't that amazing!
Bandra Street Market
A place where you can get even branded footwear and cosmetics for awe-inspiring prices. Linking Road Bandra Street Market is the hub of fashion products where souvenirs and unique products can be bought in a pocket-friendly manner. The market is female dominated and products such as accessories, leather products, female clothing, cosmetics can be bought at reasonable prices. You can buy clothing of all style, textile, handbags, maps, toys and items for showcase as well. Make sure to compare the products from different shops and check their authenticity before buying. Don't forget to Bargain.
Colaba Causeway Market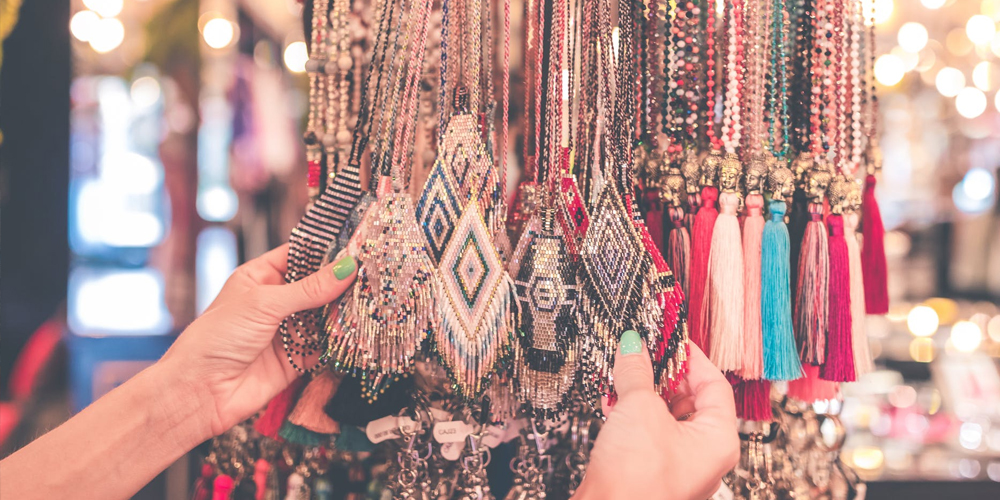 Located at the heart of the city, Colaba Causeway will remind you of the old colonialism era with architectural buildings dating from the British rule. One of the most popular shopping destinations in Mumbai, Colaba Causeway is an ideal place to buy anything you want from clothing, accessories, antiques, items for home décor, furniture, jewelry, handbags and even electronics. The prices are quite reasonable as well. You can even shop some attractive items from high end boutiques here. Many restaurants and move theatres also house in Colaba Causeway making it a perfect place to spend a leisure day outside.
Chor Bazaar
The market that is not unheard of by anyone in Mumbai and even outside of Mumbai too, Chor Bazaar is more than a century old flea market attracting locals and tourists alike. They say that if ever you lose something on the streets of Mumbai it will turn up in Chor Bazaar for sale. Today, Chor Bazaar has a huge collection antiques and refurbished items at shockingly cheap prices, if one knows how to bargain. Clothing items, auto parts, electronics, home décor, etc. can be bought at Chor Bazaar. Now, this market is more about refurbished goods than stolen goods as it was earlier famous for.
Crawford Market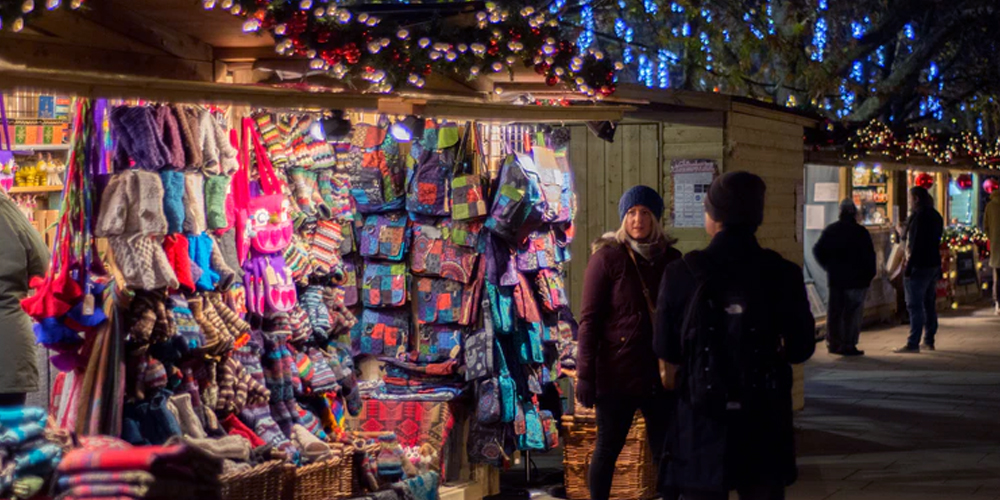 One of the very famous and busiest street markets in Mumbai, Crawford Market officially known as Mahatma Jyotiba Phule Mandai is the wholesale shopping platform. Fill up your shopping bags with items such as home décor items, bags, clothing, stationery, vegetables and fruits, spices, poultry products and much more at wholesale prices. If you are an animal lover and want a pet, then Crawford Market has many pet shops having different types of pets. Enjoy your day shopping your heart out and relax at the restaurant of your choice at Crawford Market.