Egg Biryani
Type: Biryani
Category: Rice
Course: Main courseLunch/Dinner
Region or Place: Indian subcontinent
Main Ingredients: Rice, eggs, spices, onions
One of the most loved dishes of India, a biryani is a wholesome combination of rice and spices steamed together usually along with some meat like chicken or mutton that infuses the rice with a rich flavor and fragrance. There are many variations of biryani and Egg Biryani being one of them is an absolute delight to try and is liked by all the eggetarians. The zesty marinade of Egg Biryani is made from freshly ground spices, ginger-garlic paste, and chopped cilantro, which gives the otherwise humble boiled eggs and unmistakable character while making the dish more flavorful and take your love for the eggs on another level.
Made with spices hard-boiled eggs, slender fragrant rice, caramelized onions, and an array of aromatic spices all cooked together, Egg Biryani is a delicious replacement for people who prefer eggs over meat while also maintaining the technique, flavor, and magic of the traditional biryani. Can be made easily at home and less time consuming, Egg Biryani is hard to resist even for the hardcore meat eaters and will make your family members practically eat out of your hands. Enjoyed all over Indian subcontinent but varies slightly from region to region, the sight of aromatic and spicy rice topped with the golden eggs and with a splash of green from the coriander is same everywhere and is devoured with delight by all.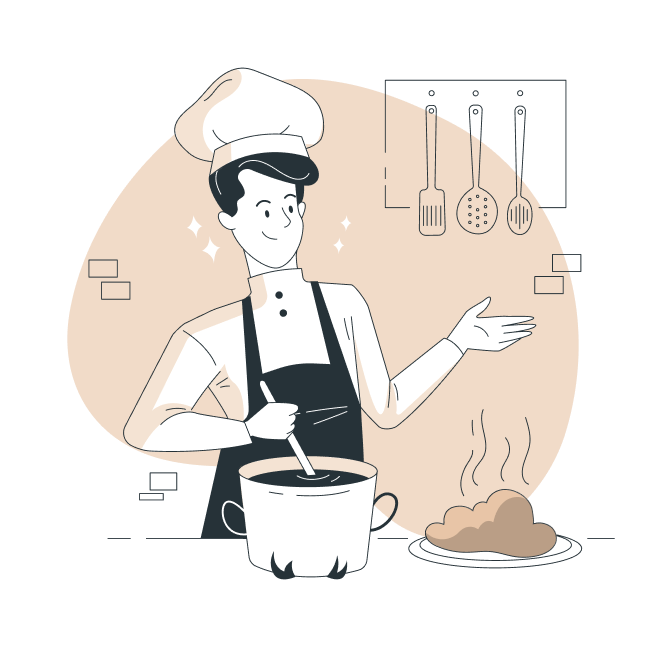 Making of Egg Biryani
The chief ingredients in the Egg Biryani include basmati rice, eggs, spices, and onions. To make the biryani, begin with soaking the rice for an hour. Now make small cuts in the boiled eggs and marinate them in a spice mixture of ginger-garlic paste, salt, pepper, turmeric, mint, and some lemon juice. Keep them aside for half-an-hour as well. Now, in a big urn, boil some water and add condiments such as cinnamon stick, clove, star anise, and black cardamom before adding the soaked rice to cook for about 5 minutes. Once the rice is almost cooked, take it out and strain the excess water.
Fry the onions in oil till they turn golden in color and take them out. Now fry some chopped onions till they turn golden as well and take them out for further use. In a separate pan make some scrambled eggs and put them aside for later use. Now make the gravy by adding some cumin seeds, cloves, black pepper in hot oil along with onions and let them fry. Add tomato puree and then salt, red pepper powder, turmeric, garam masala, coriander powder, and biryani masala (optional) and let all the spices cook for a few minutes. Now assemble the biryani layer wise by adding the gravy first, then rice, then gravy along with eggs, and then rice. Top it with the scrambled eggs and fried onions and sprinkle some saffron milk and ghee to give it a mouthwatering taste and aroma. Cover the lid and close the sides with a dough or a damp cloth and steam it in a low flame for 20 minutes then serve hot.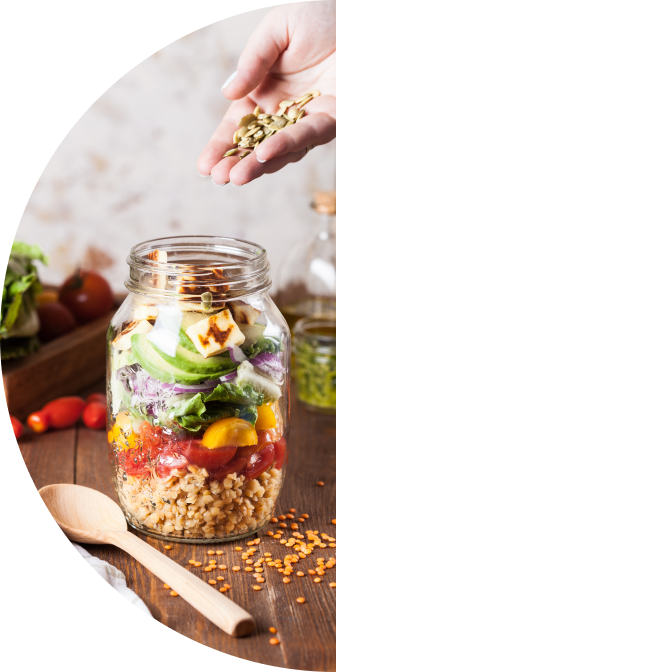 Nutritional Content
Egg Biryani is as healthy as it is delicious and provides a healthy dose of carbohydrates, proteins, fats, vitamins, and minerals. 500 g bowl of egg biryani offers 410 calories which constitute of 47 g carbohydrates, 23 g of fat, and 17 g of protein along with other vitamins.
Video
Egg Biryani
A nourishing meal that pleases both hunger spasms and the taste buds while delighting your olfactory nerves till the end, the irresistible Egg Biryani is a quintessential dish to devour prepared with fragrant rice, spices & herb mixture, and perfectly fried eggs that will leave your heart wanting more.