If you are in the bustling city of Mumbai and didn't enjoy the nightlife, then you have missed out on the major part of the fun. The vibrant city of Mumbai is known for its crazy nightclubs and restaurants to engage you in the devilish fun. There are many restaurants and nightclubs near Juhu beach too where you can unwind yourself and have a blissful evening.
Gadda Da Vida
This is basically an exquisite bar that serves snacks too. Opens from 2 pm to 11 pm, this sea side lounge is famous for its stunning view of the Arabian Sea and an extensive range of drinks from alcohol to mocktails in a comfortable ambiance. Finger food is available to go with the drinks and the music playing in the background adds to the chick vibes of the lounge.
Saffron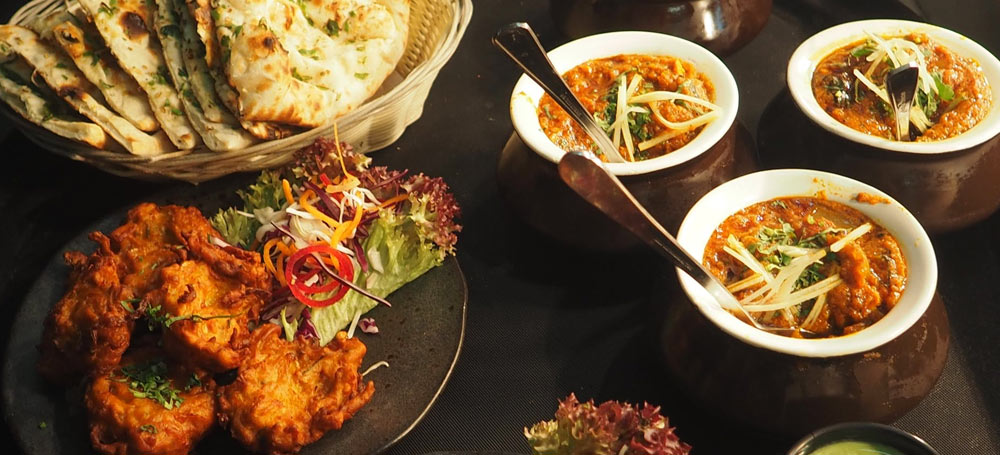 Get wasted by the authentic Awadh flavors in the restaurant Saffron which is just a few meters from the Juhu Beach. Opens till midnight, Saffron has all veg, non-veg, and vegan options to suit everyone and a variety of drinks like mocktails and cocktails along with alcoholic beverages to go with it. One of the best places to dine at Juhu beach, Saffron has the perfect ambiance to spend some peaceful time with your companions.
Dashanzi
Opens from 12:30 pm to 10 pm, Dashanzi is housed in JW Marriot Mumbai, serving mainly Japanese and other Asian cuisine. The artistic interior is a welcome change from the contemporary design. The restaurant serves a variety of drinks and the sushi and sashimi bar are the highlight here. Finish your meal with some scrumptious desserts that are out of this world and not your ordinary ones.
Tanatan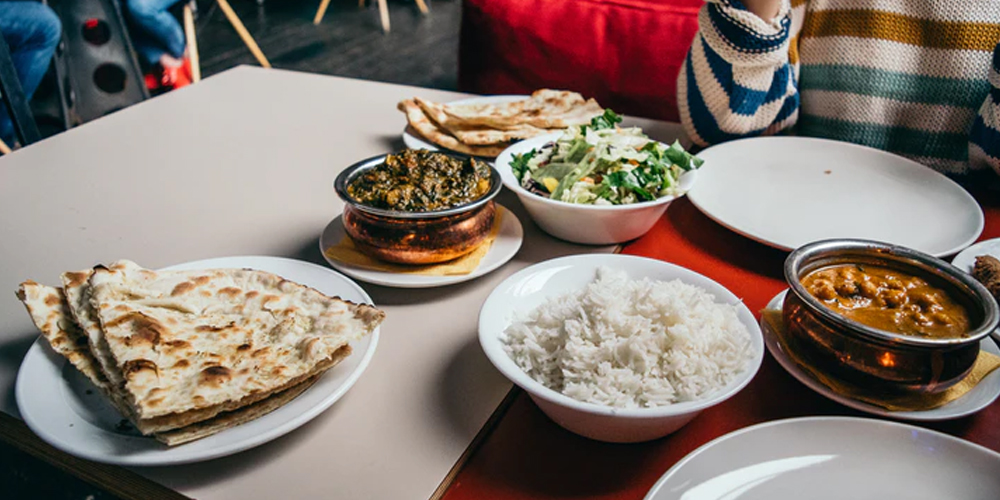 After splashing some water and enjoying the day at the Juhu Beach, get ready to be treated like a royalty at Tanatan. The interior gives off royal vibes with bronze antiques and bells hanging from all sides. Opened till midnight, satiate your hunger with delicious multi-cuisines served here and a number of amazing mixture of drinks. Don't worry, for all this royal treatment you won't have to dish out too much money.
Bombay Drunkyard
Loose yourself in the intoxicating atmosphere of Bombay Drunkyard where the aroma of food, variety of drinks, and music engulfs you in its presence. Opens till 10 pm, Bombay Drunkyard has everything from veg to non-veg, a bar that serves plethora of drinking options, a dance floor to show your moves and relieve your stress. The restaurant and lounge also have live music performances for you to sit and relax with a glass of wine and listen to the soulful music.