versova beach
Considered amongst the best tourist destinations and one of the most stunning beaches in Mumbai, Versova Beach is popular among tourists for its scintillating shoreline with black and white dry sand and few rocky coverings. Situated to the north of the famous Juhu Beach, Versova Beach is considered one of the tidiest beaches in Mumbai with a serene ambiance. This beach is separated by Juhu Beach only by a creek and is known for its colorful fishing boats, calm waters, and outstanding views of sunset and sunrise.
The beach also houses the largest fishing communities in Mumbai, the Koli community. There are many restaurants and cafes outside the beach which serve delicious coastal food and drinks to have the ultimate fun. The beach is comparably smaller than other beaches in Mumbai but the calm and beautiful atmosphere here makes up for it and the large-scale fish auctions are held daily here. The locals and tourists spend their time here to witness the breathtaking sunset or sunrise and to see the fishermen catching their day's catch.
Besides this, fish lovers can flock to the fish market to buy a wide variety of fish. Other fun activities that you can do on this beach are horse riding and watersports. Horses are available on rent which you can ride on your own or sit on the buggy to be escorted by the trainer. Exploring the beach while sitting on a majestic beach is a once-in-a-while experience. The beach also offers several thrilling watersports such as surfing, scuba diving, snorkeling, parasailing, etc., for you to have a thrilling and fun getaway. This place also sees a horde of people on festivities and celebrations such as Ganesh Chaturthi and Coconut Day. So, plan your trip to this beautiful beach and plunge into the unlimited fun that it has to offer.
Things to Do at Versova Beach
Watersports
Tighten your belts and get ready to have a blast while engaging in thrilling watersports such as parasailing, scuba diving, surfing, and snorkeling and dive into the vast depths of the sea.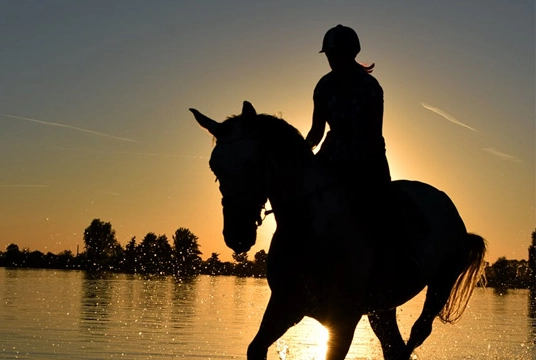 Horse Riding
Horse riding is yet another alluring activity that to try in Versova beach. Begin your riding on the coastline of the beach and finish it on the sea with your horse splashing water everywhere.
Shopping
If you are a fish lover, then Versova beach has one of the biggest fish markets in Mumbai and many other different stalls selling clothing and handicraft items are also there.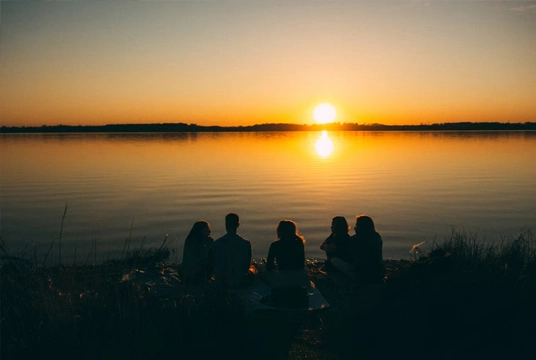 Gazing the Sunset
Sit with your loved ones on the rocks alongside the beach and gaze at the breathtaking sunset turning the sky from blue to crimson and yellow and reflecting its light onto the waters of the sea.
Cycling alongside the beach
You can bring along your bicycle and take a stroll alongside the scintillating coastline of the beach. Many guided cycle tours are also organized here for visitors to explore the stunning beauty of this beach.
Places to Visit Near Versova Beach
While visiting the beautiful Versova beach make sure to visit the nearby attractions that will make your weekend trip a fun filled adventure.
1. Madh Island
2. Versova Fort
3. Juhu Beach
4. ISKCON Temple
5. Kanheri Caves
6. Chhota Kashmir Park
Places to Eat and Drink Near Versova Beach
After a day full of fun and exciting adventures, its time to fill your tummy with the most delectable cuisines and refreshing beverages to soothe your food palate. These are some of the best places to visit near Versova Beach to eat and drink till late night.
1. Jamjar Diner Restaurant
2. WTF!
3. By The Bae
4. Versova Social
5. The Bar Stock Exchange
6. Levo Restaurant and Lounge
7. Bistro 1 Bar & Kitchen
How to Reach Versova Beach?
By Air: From Mumbai airport, it will take merely 15-minutes to reach the beach. There are taxis, buses, and cabs available outside the beach that you can take to reach Versova beach easily.
By Train: The nearest train station from Versova beach is Andheri Station. From here you can take a train from Churchgate to either Vile Parle or Santa Cruz station to reach Versova Beach.
By Road: The way to Versova Beach is well connected to Mumbai bus stations. You can take a direct bus from Andheri to Versova Beach or hire a cab directly to the beach.
Best Time to Visit Versova Beach
The best time to visit Versova Beach is between October to March. During this time, the weather in Maharashtra is very pleasant and humidity level is also low. During the other times of the year, the temperature is either very high to go out in the afternoon or it is raining heavily that disrupts all the plans to lounge around on the beach in a carefree way.