The dream city of Mumbai is famous for a number of things and huge gigantic malls is one of them. Being the hub of entertainment, fashion plays a big role in people's life as they try to imitate their favorite artists. Not surprisingly enough, Mumbai has witnessed a huge incursion of global brands and high-end retailers in the past few decades which has led to the establishment of some of the best malls and big outlets in Mumbai. Here is a list of the malls you must visit on your trip to Mumbai .
INFINITI MALL
As the name suggests, this famous shopping mall is known for providing customers with ''infinite and unforgettable experiences''. In terms of providing an unparalleled experience, the Infiniti mall has no competitors. Why you ask? The mall has a roller coaster in its premises! Not only this is unheard of, but perhaps the Infiniti Mall in Maharashtra is the only shopping mall to accomplish this undertaking .
Inaugurated in 2011, the shopping center covers an area of 1 million sq. feet and is one of the biggest shopping centers in Andheri. You can find brands such as Zara, Sephora, Bottega, Versace, Armani, Louis Vuitton, and many more. To make your shopping trip fulfilling, a variety of high-end restaurants are also here along with a multiplex with five screens for your entertainment. If you are planning to take your child with you, do take him to Fun City children's play area. The Hoppipola Bar in the mall is also very popular, hosting various live shows throughout the year. All these features make the Infiniti Mall a wonderful place to hang out in Mumbai .
Location: New Link Road, Mumbai
Timings: 10 am - 11 pm
PHOENIX MARKET CITY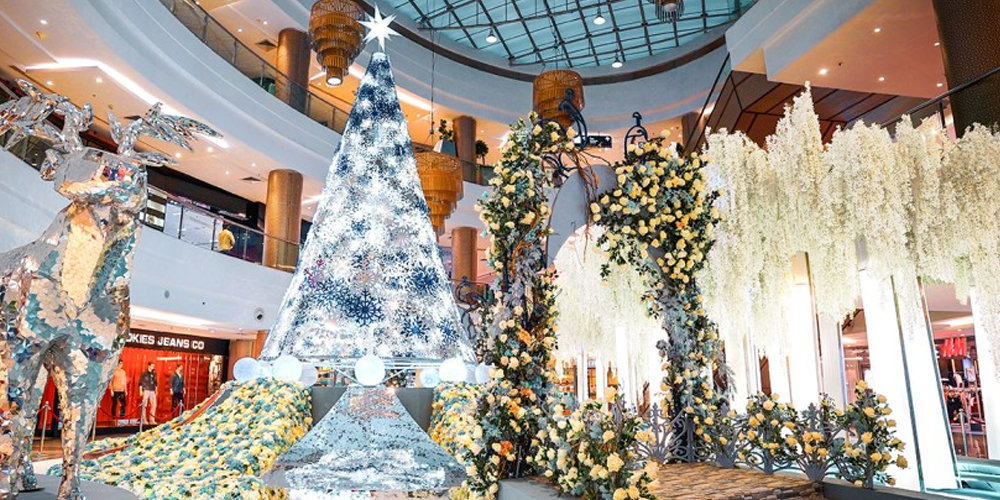 Phoenix Market City is relatively new and is one of the largest shopping malls in Mumbai. The Phoenix Market City mall was launched in 2011 giving its denizens a beautiful and new shopping venue the expansion of which has exceeded the expectations. Given its sprawling 4 million sq. feet building area, visitors or shopper can spend the time doing window shopping for the entire day. A European style Dublin Square hosts live performances, theatres, and musical events on regular basis for the entertainment of the visitors along with a 16-alley bowling lane. Explore the mall and several new brands or relax in any of the 100 food outlets and enjoy delicious food. With 600 stores (national and international brands), a 14-screen PVR complex along with a large entertainment area, the mall can easily be known as the best shopping centers in the entire city .
Location: Lal Bahadur Shastri Marg, Mumbai
Timings: 10:30 am - 12 am
OBEROI MALL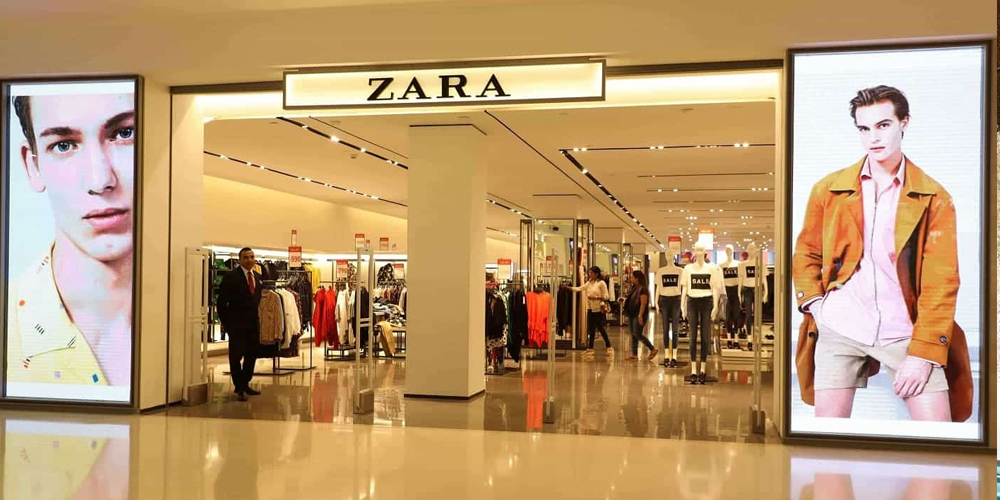 In terms of shopping and entertainment, Oberoi Mall in Mumbai, Maharashtra is another famous destination. Keeping up with the motto of providing customers with fun, fashion and movie alternatives, Oberoi Mall was one of the first malls to help the global brands such as Forever 21, Jack and Jones, Starbucks, etc. to establish their outlets in India. Besides the big brands like Gap and Zara, you can also find big Indian brands such as Lifestyle, Central, etc .
Whenever you feel tired by roaming around the mall and carrying bags full of shopping, the third floor of the mall had several food courts where you can relax and satisfy your hunger cravings and enjoy your evening at trendy cafes and lounge. Among the famous resto-bars Olive Bistro, Social and Farzi Café are the most visited here. In addition to having almost all the stores needed for a large shopping trip, the mall has also received a Gold Certification in Leadership in Energy and Environmental Design (LEED) to fulfill its environmental pledge .
Location: Oberoi Garden City, Mumbai
Timings: 11 am - 10 pm
INORBIT MALL MALAD
Be it H&M or Da Milano, Fossil or Bobbi Brown, Cannon or William Penn, Indigo Delicatessen or The Irish House- the Inorbit Mall can boast of housing some of the most popular names in Fashion, food and entertainment. You can find Inorbit Mall at Vashi, Mumbai too and on several other locations in the entire country. It is amongst the few malls in the country where customers have the option to shop online at their stores .
The most attractive feature of Inorbit Mall is the 'Hands Free Shopping' and 'Click and Collect'. If you want to have a delectable meal without the burden of your bags or have a movie date, you can leave your shopping haul at the delivery booth and it will be brought to you at your suitability. Another way of shopping here is by clicking and choosing from the app or website and get the products at your doorstep according to the time that suits you. Now that is something interesting, isn't it? Certainly, Inorbit is a very renowned name and popular destination for shopaholics .
Location: Link Road, Mumbai
Timings: 11 am - 9:30 pm (food courts remain open till 11 pm)
PHOENIX PALLADIUM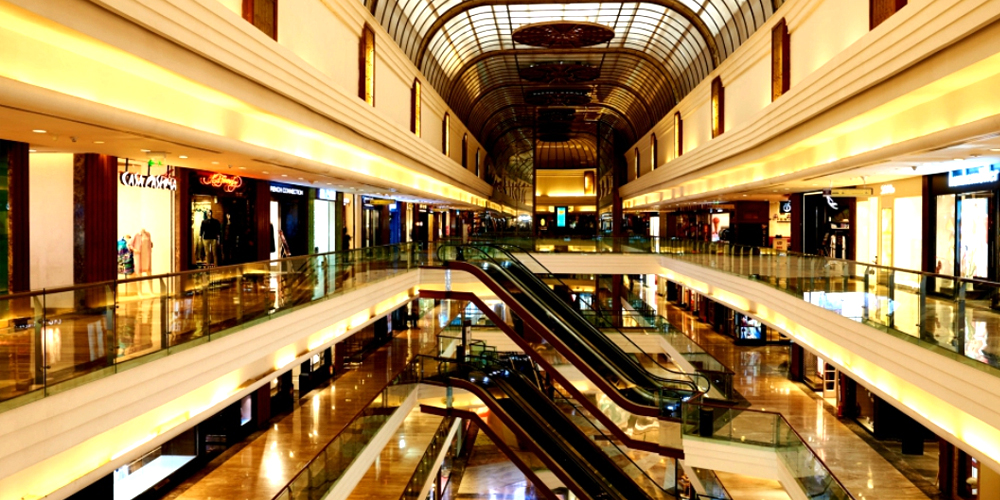 Phoenix Palladium or High Street Phoenix Mall was re-developed and launched in 2008 and is one of the best shopping malls in Mumbai. The mall can be easily distinguished from the other shopping centers because of the high chimney at its rear. These chimneys are relics of the past, symbolizing that the shopping center was built where there used to be a large textile factory. Don't get confused if High Street Phoenix Mall or Phoenix Palladium is not showing in the Google maps, follow the route for Phoenix Mills and it will lead you to this magnum opus in Lower Parel .
Covering over 3.3 million sq. feet of area, it will take an entire day for you to explore all the corners of the mall. The Palladium Shopping center is inside the High Street Phoenix Mall which has no shortage of grocery stores and luxury brand outlets. Three are about 500 brands in total. The Mall also houses some great salons and spas for you to pamper yourself. The Skyzone, which consists of a bowling alley and games rooms is a hot spot for date nights or games. Therefore, if you would like to have a wholesome day, a visit to the Phoenix Palladium Mall will not disappoint you .
Location: Senapati Bapat Marg, Mumbai
Timings: 11 am - 10 pm
R MALL
If you are in Mulund and want to shop, dine and watch movie at the same place then R Mall is the perfect destination for you. Launched in 2003, it is a famous shopping and meeting spot for may people near Mulund, Thane, Mumbai. The mall has 4 stories which are all air-conditioned and sprawls in an area of 80,000 sq. feet with a 7 -level parking. The R Mall houses several premium Indian and International brands such as Cotton Culture, Ruff, Global Desi, Van Heusen, Jackpot, Max, Pantaloons, etc. there are some small brands as well where you can do shopping at a very reasonable rate .
Enjoy your leisure time at the many restaurants having cuisines from all over the world and a multiplex showing both Bollywood and Hollywood cinema. If you bring along kids, they too will have a great time in the Jumble Tumble play area. Explore the mall doing window shopping or relax at the salon 'Kapila' for relieving that stress out .
Location: LBS Road, Mulund, Mumbai
Timings: 11 am - 10 pm
LINK SQUARE MALL, BANDRA WEST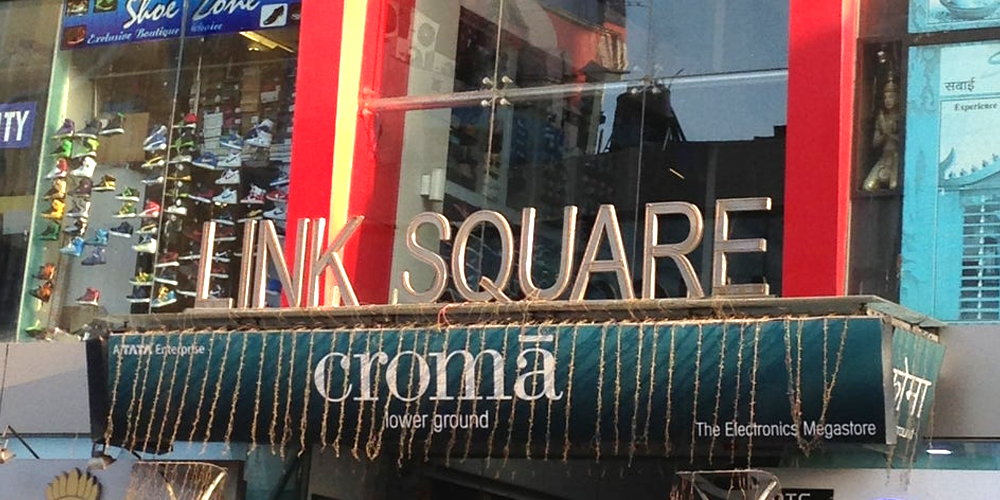 Want some trendy clothes but at a budget? Head straight to the Link Square Mall in Bandra West. It is a small mall as compared to the other malls in the area or in the entire city but still it lives in the heart of the Mumbaikars. The mall houses many budget-friendly stores where you can find fashionable and trendy clothes, first copy of most footwear brands and accessories stores. It has several food courts to dine all during the day and a spa salon service for the visitors. A great place to do budget shopping on a hot day in the air-conditioned mall along with having delectable meal .
Location: 33rd Linking Road, Mumbai
Timings: 12 pm - 10 pm
R-CITY MALL
With a gallery-like ambiance in more than 1.2 million sq. feet, R-City Mall is yet another famous spot for people seeking healthy shopping, entertainment, and gourmet experiences. R-City is both refined and laid-back and is considered a shopping mall for everyone with every needs. Its Shopper's Stop is especially popular with the most perceptive customers. The advantage of this shopping center is that multiple multi-brand and one stop shops like Lifestyle, Pantaloons, Westside, Max, etc., are concentrated under one roof .
R-City Mall also owns international niche brands such as Steve Madden, Hunkemoller, Lamy, Rado, and Parco's. Finish your day while lounging at any of the several cafes in the mall. KIdzania (an entertaining theme park), Escapalogy (live escape game) and the INOX multipurpose room (with 9 screens) are the most popular places in the R-City shopping center .
Location: Lal Bahadur Shastri Marg, Mumbai
Timings: 11 am - 11 pm