Luchi
Category: Bread
Country of Origin: India and Bangladesh
Region or State: Bengal
Course: Breakfast/Dinner
Main Ingredients: Maida, ghee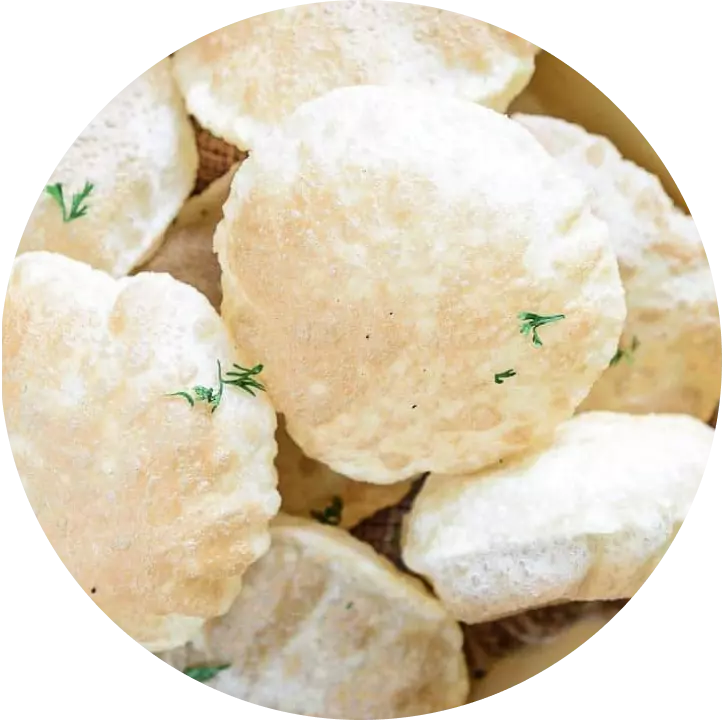 Indian cuisines are a state of art from each and every state and Bengal is no less in offering a delectable range of food items. From savory to sweet, Bengal has everything to cater to all kinds of palates and Luchi is one such item that is a Bengal favorite. Luchi (Bengali) or Lusi (Assamese) is a deep-fried flatbread prepared with maida (all-purpose flour) and originated from the Bengal region. Luchi is savored with pleasure in the Indian states of West Bengal, Assam, Odisha, and Tripura along with the neighboring state of Bangladesh. A similar variation to Luchi is Poori and Bhatura which are also deep fried, Luchi is kind of a mixture of both because it is made with maida like the Bhatura and is small in size like the Poori. A lip-smacking aloo dum or kosha mangsho gravy scooped with Luchi is nothing less than a blissful ecstasy worth devouring.
While the idea of a poori made with maida and deep-fried in ghee like the traditional manner can be a bit intimidating for some people, the real foodies won't be bothered about this petty stuff. A soft, chewy, and delectable flatbread, Luchi can be enjoyed with any vegetarian or non-vegetarian curry with curd or chutney as side accompaniment whenever you feel like relishing something rich and luxuriant.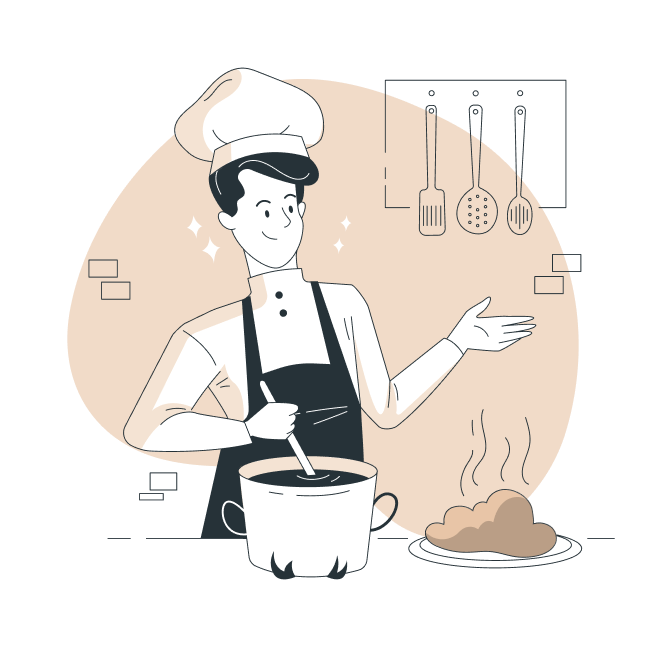 Making of Luchi
The star of the amazing recipe of Luchi is maida followed by ghee. For making the dough for Luchi, maida, ghee, and salt are mixed nicely and then the dough is kneaded until it is soft and smooth. Make sure you are generous with the ghee while preparing the dough as it will make the Luchi soft and chewy. Make lemon sized balls of the dough and cover it with a wet cloth for a few minutes. Then the dough balls are rolled to make small circles and deep-fried in hot ghee or oil till they puff up nicely. Take out from the oil and serve hot with spicy dum aloo, cholar dal, mutton curry, or any Bengali vegetable or lentil curry.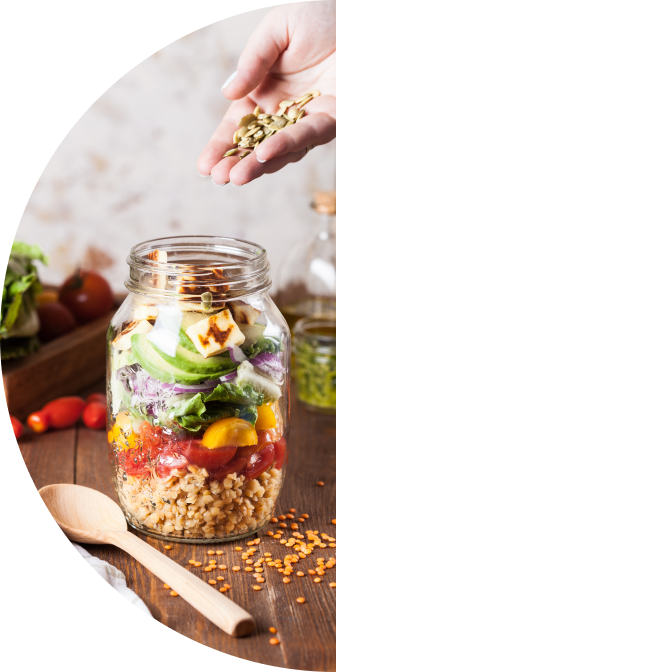 Nutritional Content
Because ghee is used while making and dough and it is deep-fried, Luchi is not one of those healthy food items but still quite delectable. One bread of Luchi has 140 calories which constitute of calories from fat only. It is high in cholesterol and is not suitable to eat very often but only in a few special occasions. One Luchi provides 7 percent calories of the total daily caloric requirement of 2000 calories in an adult diet.
Video
Luchi
A bread so rich and extravagant in taste that can tingle your palate with delight, Luchi is a blissful union of flour and ghee ideal to enhance the flavors of a curry and is a star item in the sweet city of Bengal.