Bhindi
Masala
Type: Curry/dry curry
Course: Main course
Region: North India
Main ingredients: Okra/Ladyfinger, onions, tomatoes, spices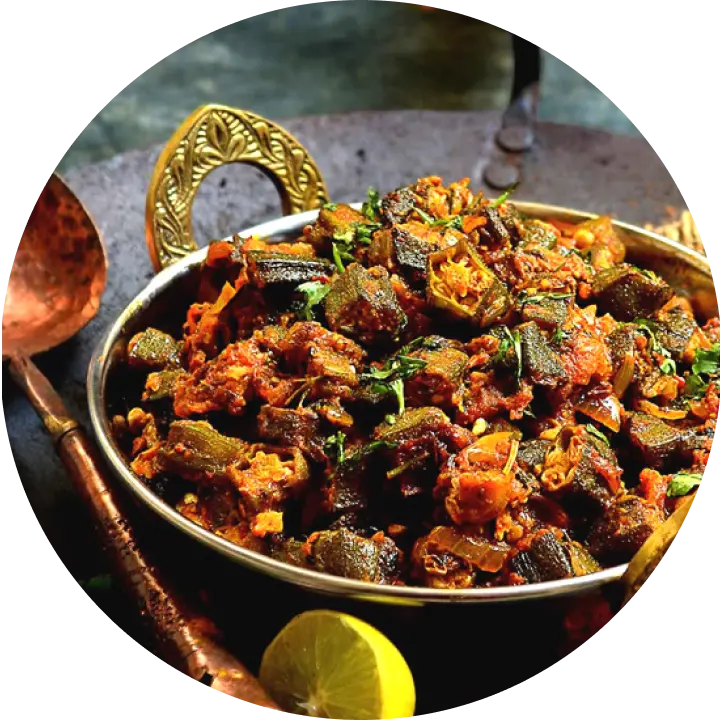 A North Indian delight, Bhindi Masala is a luscious, flavorful, aromatic, and scrumptious okra (called bhindi in north India) dish that is not only great in flavors but is also healthy. Made with okra, onions, tomatoes, and whole ground spices, Bhindi Masala is a common dry curry dish in any North Indian restaurant's menu and in functions as well. it is mildly spicy, hot, and full of zests that come from the pan fried bhindi and garam masala.
'Bhindi' is a Hindi term for okra or Ladyfinger and 'masala' is an Indian curry base made with onions, tomatoes, and whole and ground spices. So, Bhindi Masala is made with fried okra cooked in a mixture of fried onions and tomatoes with spices and herbs. Made with regular pantry ingredients, Bhindi Masala is gets done within minutes and is always a welcome to devour throughout the year. Since it is a dry gravy dish, Bhindi Masala goes well with some roti or phulka and a bowl of dal fry along with steamed rice makes a wholesome and delicious meal. Whether it's a school tiffin or a family meal, Bhindi Masala is always kids approved along with people of all age, which not only satisfies the taste buds but is nutritional veggie and is used in dynamic ways in different states. For a change, some boiled or cooked potatoes can also be added in this which will make the Bhindi Masala even more appetizing and wholesome.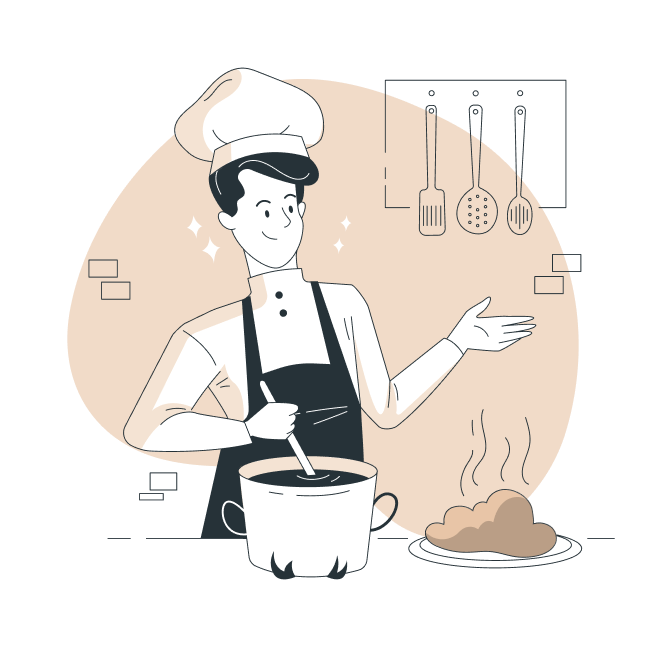 Making of Bhindi Masala
Firstly, prepping of Bhindi or Okra is done for Bhindi Masala. Wash the Okra properly and towel dry them properly so that they are completely dry. Chop the front pod and the tail of the okra and then cut them into medium size pieces. Heat some oil in a pan and fry the stir fry the okra so that they are cooked and crispy. This reduces the sliminess of the okra and makes Bhindi Masala even better.
Dice onions, chop tomatoes, green chilies, and make ginger-garlic paste. In the same pan, heat oil or ghee and add mustard seeds, curry leaves, onions, and sauté well. Add the ginger-garlic paste, green chilies, and the chopped or pureed tomatoes and mix well. Now add Kashmiri red chili powder, cayenne red chili powder, coriander powder, a little turmeric, garam masala, and kasurimethi. Mix evenly and cook for 3 minutes or until the tomatoes are mushy. Add the fried okra along with salt and stir well and cook for 3-5 minutes on low flame. Add some dry mango powder, stir, and then switch off the flame. Serve hot with phulka or any other flat bread.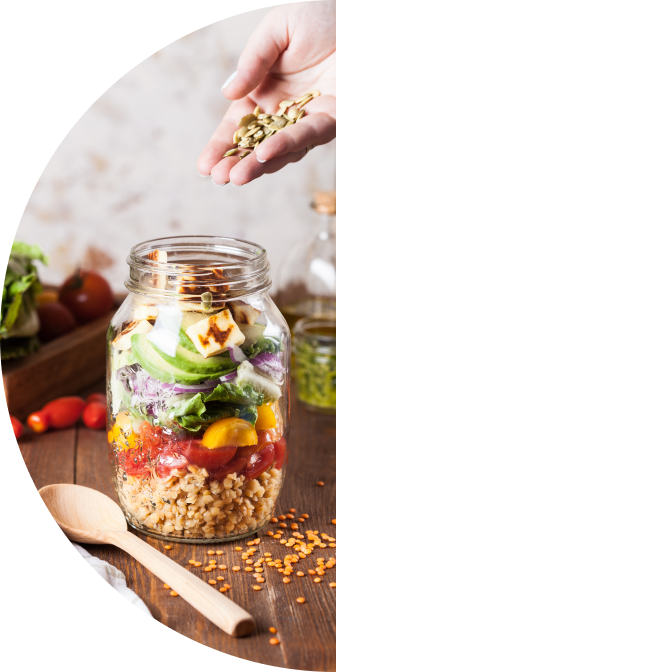 Nutritional Content
One serving of Masala Bhindi gives 83 calories, out of which carbohydrates comprise 57 calories, proteins account for 14 calories, and fats provide 13 calories. One serving of Masala Bhindi provides 4 percent of the total daily calorie requirement of the standard adult diet of 2000 calories.
Video
Bhindi Masala
Crispy Okra dunked in a mixture of golden-brown onions spiced tomatoes, Bhindi Masala is an indulgence to devour with its mouthwatering aroma of spices and the flavor of fried okra, that when combined with a flatbread, it is a joy on the palate.