Tomato Rice
Category: Rice
Country: India
Region or State: Tamil Nadu, Southern India
Main Ingredients: Rice, Tomatoes, spices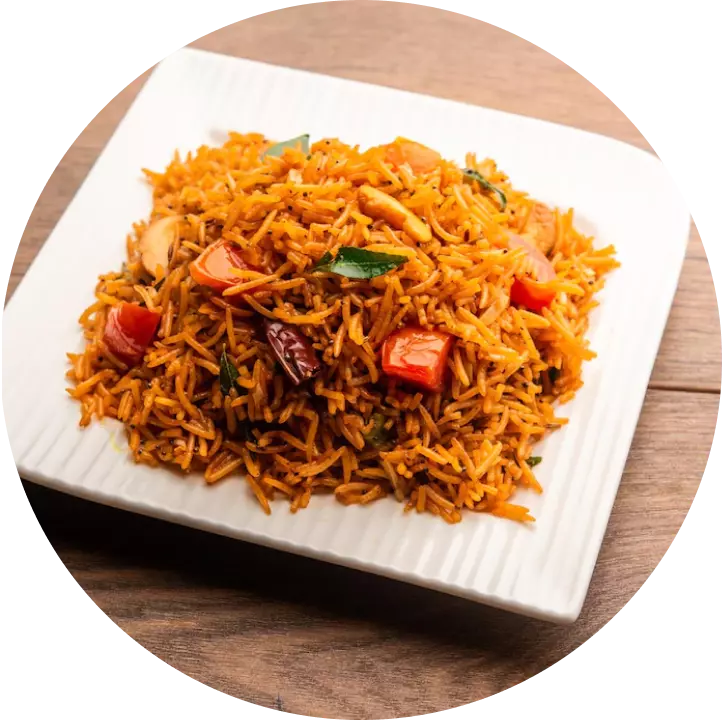 A scrumptious South Indian delight, Tomato Rice is a famous rice dish from the Tamil Nadu state of India and is a recipe that can be made in an instant. Whether you are an amateur cook trying your hands with the spices or are packing lunch for the kids or for a family picnic, if you love the concoction of spices and tangy flavors, then Tomato Rice must be your comfort food item. Made with a tangy tomato puree mixed with rice and spices, this ideal one pot recipe can be served and devoured at any given time of the day.
Known as Thakkali Sadam in Tamil Nadu, Tomato Rice is a versatile dish which can be altered according to one's preferences and taste. Be lenient with the spices and then it will turn out hot and spicy, for a bit more of tanginess add an extra tomato, or if you want it even more healthy and wholesome, veggies of your choice are also welcomed. Usually served without any accompaniments, Tomato Rice can also be enjoyed with a chutney or raita. An ideal and quick recipe to keep the growling stomach satisfied, Tomato Rice is a perfect balance of spiciness adjusted with the tang of tomatoes that is sure to delight your senses with every bite.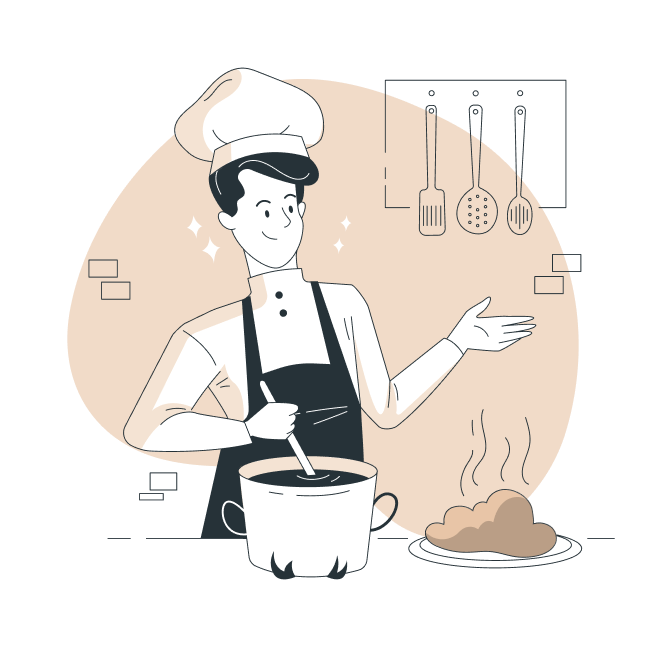 Making of Tomato Rice
This delicious recipe of Tomato Rice is not at all a hassle and can be cooked within minutes with the ingredients present in the kitchen. The dish can be made with pre-cooked rice in a pan or by soaking the rice and then cooking along with the tomatoes and spices in a pressure cooker. To make the tomato Rice from cooked rice the first thing to do is to make a tomato puree from 3-4 tomatoes. Now, heat oil in a pan and add tempering spices such as mustard seeds, cumin seeds, curry leaves, red dried chilies and some urad dal and after a minute add chopped garlic and ginger. When the ginger and garlic are cooked perfectly, add chopped onions and sauté for a few minutes until they turn golden brown. Now add the tomato puree along with turmeric powder, salt, pepper, garam masala, and coriander powder. Roast the masala for a few minutes and add the cooked rice. Stir for a few minutes until the tomato puree is completely mixed with rice and finish it with some coriander leaves and mint leaves.
The recipe can also be made by cooking chopped tomatoes with spices and then adding soaked rice into the pressure cooker. Add water according to the requirement and cook for two whistles. Serve hot with some chutney.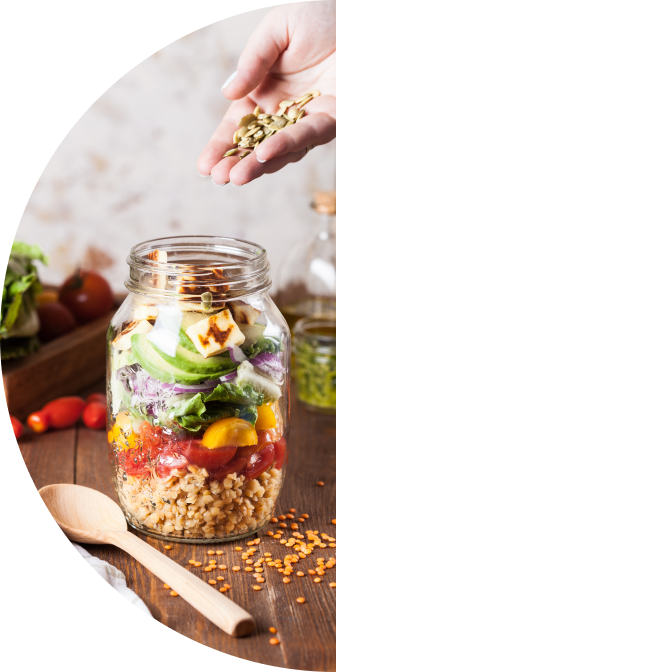 Nutritional Content
One serving of delicious Tomato Rice gives 266 calories, out of which carbohydrates comprise 126 calories, protein account for 16 calories, and the remaining 123 calories come from fat. The tanginess from the tomatoes provides Vitamin C to the dish and if made with vegetables, it becomes even more healthy and nutritious.
Video
Tomato Rice
A fruitful blend of aromatic spices and the tanginess of tomatoes that is infused in the long slender rice, the mouthwatering and delectable Tomato Rice is a comfort food made in a jiffy, that will satisfy both your palate and your hunger-quenched tummy.