Soan Papdi
Course: Dessert
Place of Origin: India
Region or state: North India
Main ingredients: Besan, milk, ghee, sugar, cardamom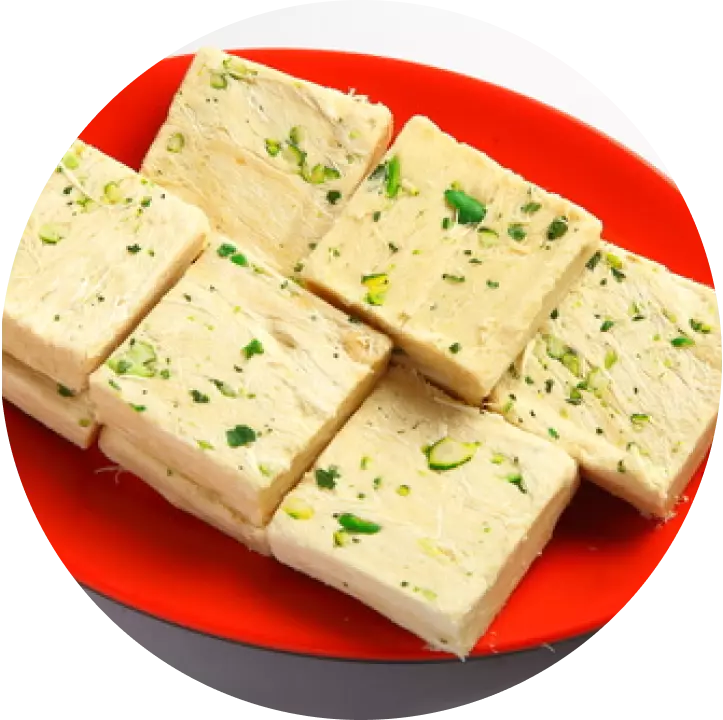 Known by many names such as Sohan Papdi, Shon papdi, Shom papri, and Patisa, Soan Papdi is a popular North Indian sweet and is widely popular in other neighboring countries of the Indian sub-continent. The term 'sohan' is originated from Persia and bears some resemblance to the Persian 'sohanpashmaki'. Soan Papdi is usually cube shaped or in is flakes with a crisp and flaky texture. In traditional times, Soan Papdi was served in paper cones which used to be flaky, but the modern way of serving has changed to cubes or cylindrical shaped sweets wrapped in a sweet box with chopped almonds and pistachio on top.
Undeniably, one of the most popular sweets in North India, especially during the Diwali season and any celebration, Soan Papdi is the perfection combination of sweet and fluffy crunchy flakes that emulsifies in the mouth as soon as you taste it and sends the taste buds to a heavenly ride. Made with simple pantry ingredients such as milk, sugar, besan (gram flour), ghee, cardamom, and almonds, the delightful sweet can easily be made at home for that special occasion or just to devour the flavor of roasted gram flour and ghee in a flaky and light version.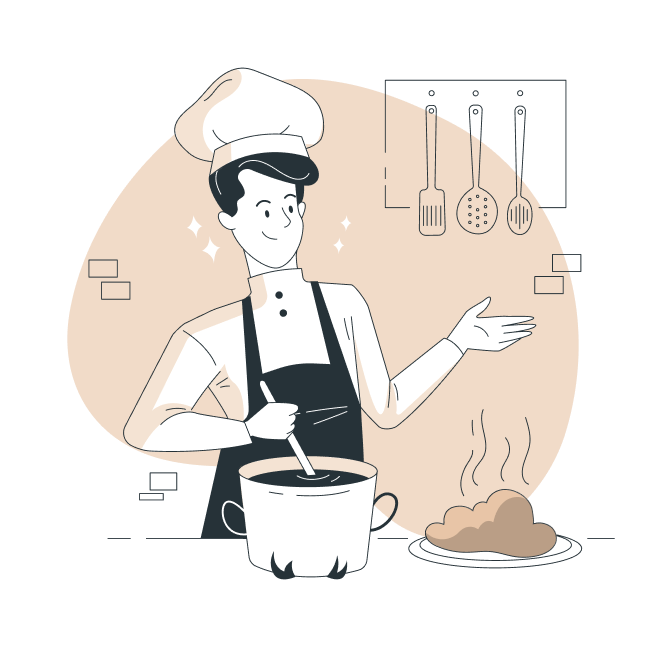 Making of Soan Papdi
In a big bowl, sift some gram flour and some all-purpose flour together. In a pan, take some milk, water, and sugar to make a sugar syrup and keep at medium low flame to bring it to a boil and then to a 2 ½ thread like consistency. While the sugar syrup is cooking, take another deep pot of kadhai and add decent amount of ghee in it. Add the flour mixture and start stirring until the flour gets golden brown. When the flour is golden brown, add the sugar syrup at once into it and immediately start beating it with a fork till the mixture forms threadlike flakes. This method involves mixture and pulling the mixture apart alternatively.
Transfer the flaky mixture into a greased mold and pat in down to 1 inch thickness. Sprinkle cardamom powder chopped almonds and pistachio and gently press them to even the surface. Allow this to cool for a while and then cut into cube or square shapes and serve as a dessert.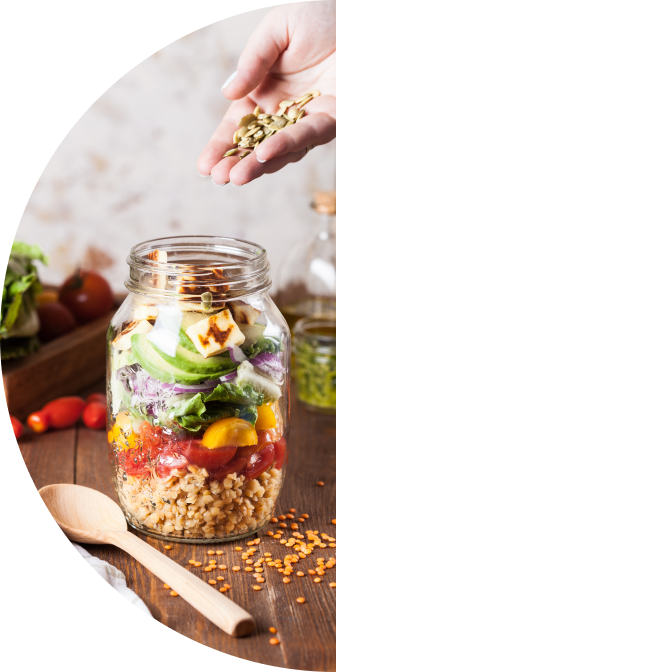 Nutritional Content
One piece of Soan Papdi (30g) gives 72 calories, out of which carbohydrates comprise 50 percent calories, proteins account for 5 percent of calories, and fat contains 45 percent calories. One piece of Soan Papdi gives about 3 percent of the total daily calorie requirement of a standard adult diet of 2000 calories.
Video
Soan Papdi
Crispy, flaky, and extremely delicious, Soan Papdi is a feather like sweet dessert made with a delightful combination of milk, flours, ghee, cardamom, and nuts, that give it the flaky texture and the aroma you will not be able to resist.