Chicken Biryani
Type: Biryani
Category: Rice
Course: Main course lunch/dinner
Region or State: Indian subcontinent, Western Asia, Central Asia, Southeast Asia
Main Ingredients: Rice, chicken spices, and condiments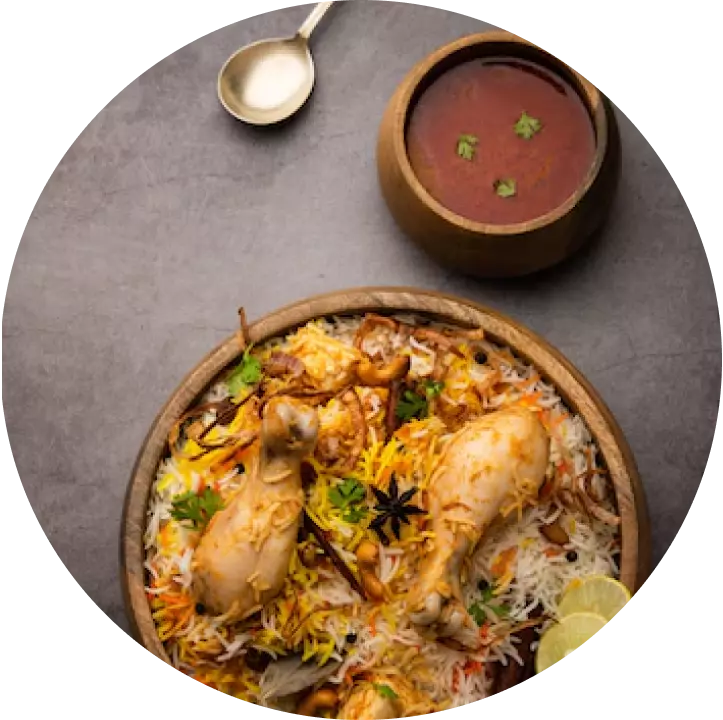 One dish that tempts all the vegetarians to take a break from their vegetarian life, that makes the non-vegetarians salivate with just its mention, a dish that is loved throughout the Indian subcontinent, the rich, spicy, aromatic, and full of flavors Chicken Biryani is something to die for. A mixed rice dish originating among the Muslims of the Indian subcontinent, Biryani is a magical confluence of distinct Indian spices, rice, and some type of meat (chicken, beef, goat, lamb, prawn, fish) or in some cases without any meat or addition of potatoes or eggs.
One of the most popular dishes in South Asia, Biryani is loved among the Indian diaspora living in the foreign land and among the foreigners around the world as well. There are many variations of a Biryani that are prepared in other countries such as Iran, Thailand, Malaysia, and Myanmar, the most loved and ordered item on food ordering platforms in India is a Biryani. Made with condiments to flavor the oil, spices to give that magical taste and aroma, long and slender rice cooked to perfection, and the juicy and tender chicken marinated with a spice mixture to offer its flavor to the rice, Biryani is a wholesome dish that can be wolfed down during lunch or dinner for a hearty meal.
The exact origin of Biryani is not known but according to the historian Lizzie Collingham, the modern Biryani developed in the royal kitchens of the Mughal Empire and is a mix of the native spicy rice dishes of India and the Persian pilaf (pulao) which is made with rice, vegetables and spices together and not in layers like Biryani. Indian restaurateur Kris Dhillon believes that the dish was originated in Persia and brought in India by the Mughals. In the North India, different varieties of Biryani are developed in the Muslim centers of Delhi (Mughlai cuisine), Rampur, Lucknow (Awadhi cuisine), and in other small principalities. In South India, distinct varieties of Biryani developed from Hyderabad Deccan (which is called the land of Biryani), as well as Tamil Nadu, Kerala, Telangana, and Karnataka where Muslim communities were present.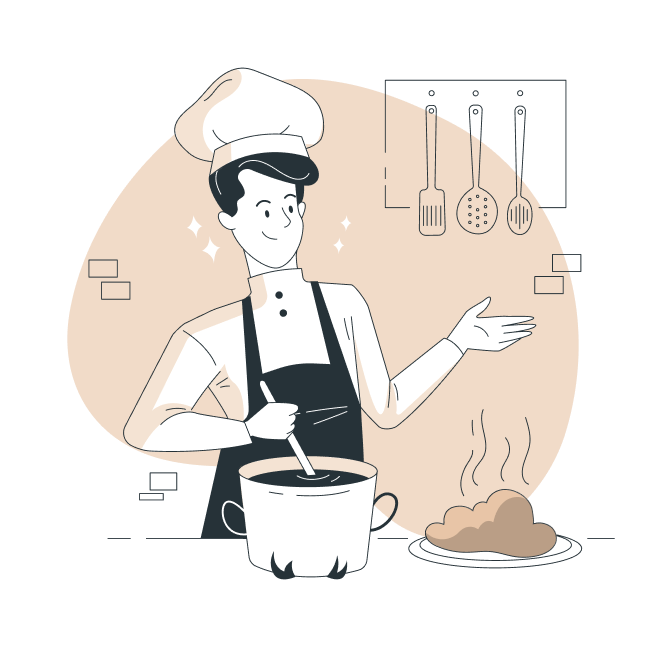 Making of Chicken Biryani
The main ingredients in the making of Chicken Biryani are the spices, rice, chicken, some dry fruits, onions, and ghee. Firstly, the chicken is marinated in spices like salt, pepper, turmeric, garam masala, ginger and garlic paste, mint, and vegetable oil and set aside for a few hours. Wash and soak the rice for an hour before parboiling them in hot water made aromatic with star anise, black cardamom, cloves and a cinnamon stick with a pinch of salt. Then fry the onions and dry fruits till they are golden brown and keep them aside for further use. In a big utensil add vegetable oil and condiments and fry the onions. Then add the marinated chicken along with some more spices and salt according to taste and fry the chicken for a while. Add some water to keep it from getting stick at the bottom and take it out once it is almost cooked but not completely cooked.
Now assemble the Biryani by placing half of the chicken at the bottom and then the rice and then the rest of the chicken and then rice. Top it with the fried onions and dry fruits and sprinkle some saffron water and ghee on the top layer to enhance the flavor. Cover the sides with a damp cloth or a dough and close the surface with a lid. Cook on low flame for 20-30 minutes and after resting for a while, serve hot with mint chutney or raita.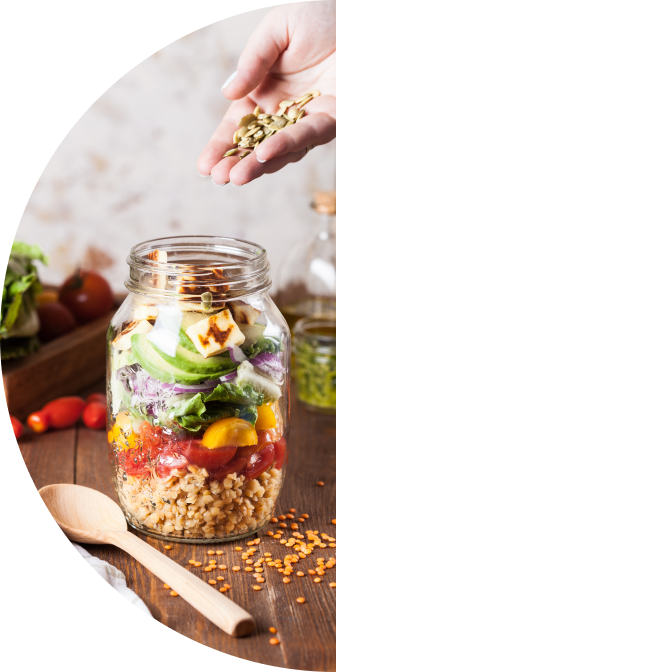 Nutritional Content
Chicken Biryani is a wholesome dish which happens to be nutritional while also being delectable. It is a rich source of carbohydrates and proteins also offers a number of vitamins and minerals. A 500 gram bowl of chicken biryani will give you 360 calories out of which 56 g comes from carbohydrates, 16 g from proteins, 8 g from fat, and 15 g from other nutrients.
Video
Chicken Biryani
An enchanting union of distinct flavors capable enough to worsen the hunger pangs with its aroma, Chicken Biryani is a savory dish made with rice and spices along with the succulent chicken bursting with essence from the potent array of aromatics it is marinated in.