Hyderabadi Biryani
Type: Biryani
Category: Rice
Place of Origin: India
Region or State: Hyderabad
Main Ingredients: Rice, goat meat/chicken/vegetables, spices, onions
The city of Nizams Hyderabad is known for its architectural brilliance and heritage along with one of the most scrumptious and mouthwatering cuisines found here. Out of the many finger-licking delicacies, Biryani is amongst the most loved and most ordered dish in Hyderabad. Aromatic, spicy, succulent, and full of flavors, a Hyderabadi Biryani, also called Hyderabadi Dum Biryani, is a style of biryani made with long grain basmati rice and meat (usually chicken) and has been originated in the royal kitchens of Nizams of Hyderabad. Combining the elements of Hyderabadi and Mughlai cuisines, Hyderabadi Biryani is a significant dish in Hyderabad and is so popular that it is considered identical with the city of Hyderabad.
During the rule of the Nizams in Hyderabad in the mid-18th century, the local cuisines and traditions got joined with the Mughlai culinary traditions and formed the delicious Hyderabadi cuisine. The exact origin of the dish is uncertain despite it being attributed to the Nizam's first chef Asaf Jah I. It is known to be originating in South India and is a modern variation of the Pilaf or Pulao, brought to South Asia by the Arab traders. The delectable and gastronomical cuisine is a treat to the palate and is the star in most of the parties and food gatherings.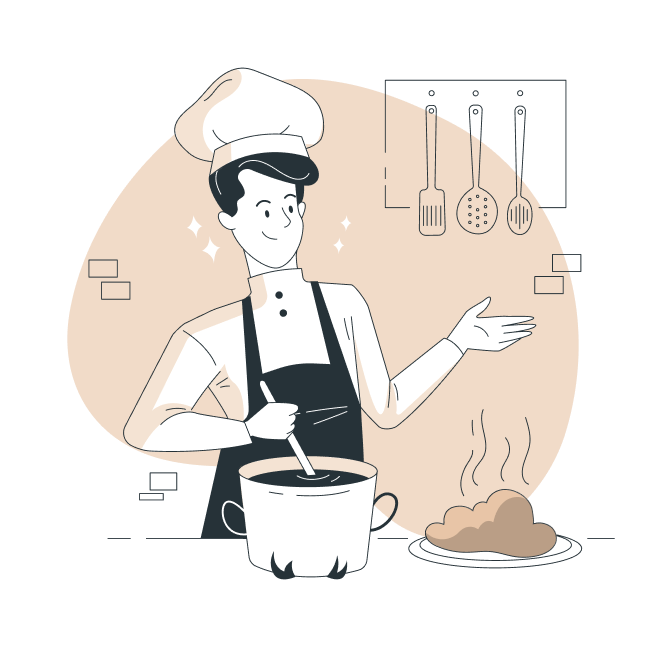 Making of Hyderabadi Biryani
The base ingredients used in the dish are basmati rice, goat meat or chicken, curd, fried onions, spices and condiments (cinnamon, bay leaf, star anise, fennel seeds, cardamom, black cardamom, nutmeg), saffron, and ghee. Biryani is made in two ways: Kacchi biryani and Pakki biryani.
For Pakki biryani, meat is marinated in spices and herbs such as salt, pepper, garam masala, turmeric, curd, mint leaves for a few hours. Rice is soaked for an hour and then parcooked in spiced water with star anise, cardamom, and green cardamom. The meat is also parcooked in a base of onions and tomatoes with dense spices. Then the meat and rice are layered one by one with the meat base at the bottom and every layer is topped with fried onions, mint leaves, and saffron water. It is then cooked in dum by sealing the lid with dough or damp cloth for about 20 minutes on low heat. The lid is kept closed for another 10 minutes before serving.
Kacchi biryani is cooked by marinating the meat in curd and spices and soaking the rice in spiced water for a few hours. Both are then layered on a pot with marinated potatoes at the bottom and the layers are topped with fried onions, mint leaves and saffron water. The lid is sealed with dough and the biryani is kept to cook on dum on low heat which takes about an hour or more. It is more time consuming but tastes even better than the kacchi biryani.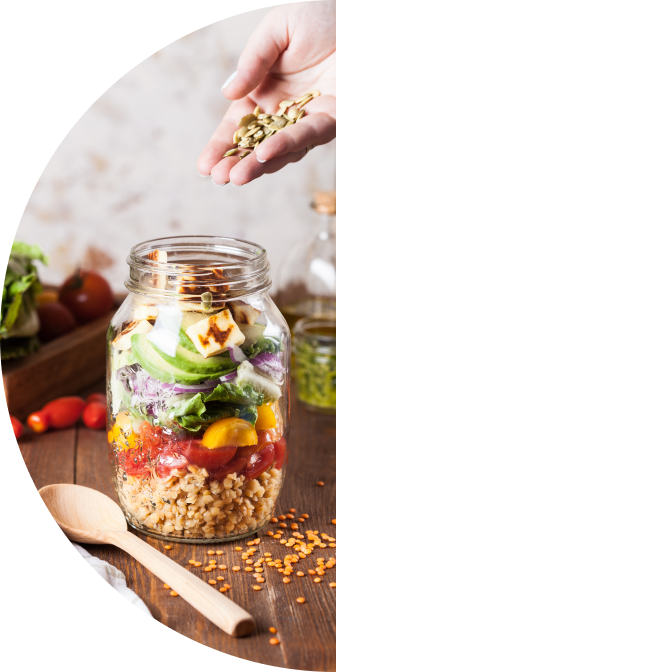 Nutritional Content
Hyderabadi Biryani is a meal full of flavors and nutrition. One serving of 500 g of Hyderabadi Chicken Biryani gives 726 calories, out of which 37 percent is carbohydrates, 28 percent is fat, and 35 percent is protein.
Video
Hyderabadi Biryani
A delicacy loved across the globe, Hyderabadi Biryani is a heavenly union of long grained aromatic rice and tender and flavorful meat engulfed in a spicy sauce that explodes in the mouth with numerous zests and leaves you craving for more with every bite.