Kashmiri Pulao
Type: Pulao
Course: Lunch/Dinner
Place of Origin: India
Region or State: Kashmir
Main Ingredients: Basmati rice, nuts, onions, spices
A flavorful rice dish infused with aromatic and heart-warming spices, roasted nuts, fried onions, and the essence of saffron, Kashmiri Pulao is a humble yet satisfying cuisine hailing from the heavenly land of Kashmir which can be enjoyed alone or with some curry. A delectable variant of rice pulao with a faintly sweet zest, Kashmiri Pulao or Pilaf is rather simple than regular pulao which is flavored with different spices and bulked with various vegetables or even meat. Although, several Kashmiri cuisines are non-vegetarians, this one particular rice dish is for the vegetarians but is loved by people of all taste preferences. Kashmiri Pulao especially requires long grainy rice that is cooked to perfection and is not sticky at all. While many pulao recipes call for using broth or stock from vegetables or meat, Kashmiri Pulao only requires water to cook the rice.
As Kashmir is known for its production of saffron, the valuable spice is one of the prime ingredients of this dish which gives it the authentic color and complex flavor. The addition of fried nuts and dried fruits adds sweetness and warmth in the dish along with the spices which is ideal to devour in the chilly landscape to keep the body warm. An easily customizable dish, Kashmiri Pulao can be made without the dry fruits or served without the fresh fruits or some more spices can also be added to it depending on the taste or the item you are serving it with. A sweet and salty delight with the goodness of fresh and dry fruits, Kashmiri Pulao is an elegant, modest yet mouthwatering cuisine which is easy to make and can be enjoyed on its own or with some gravy.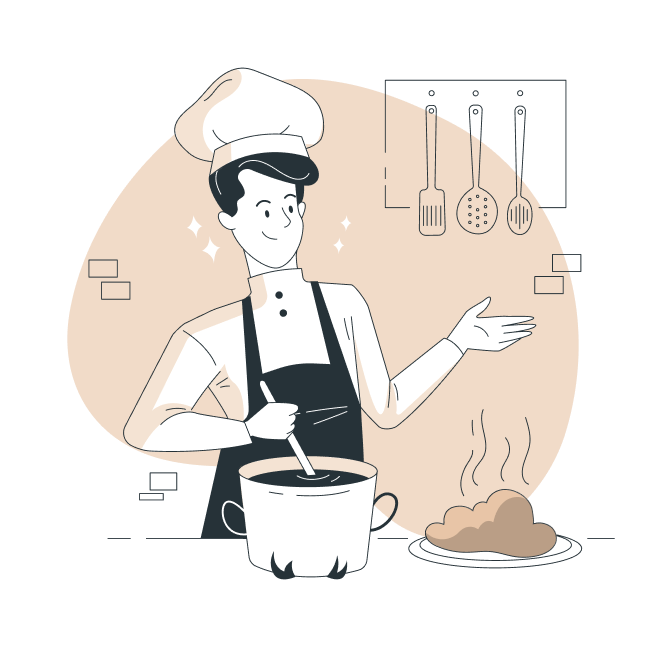 Making of Kashmiri Pulao
To begin with, rinse and soak long grainy basmati rice for 15-20 minutes for further use. In a deep pan or pot, add some oil or preferably ghee and add in cinnamon stick, caraway seeds (shahi jeera), bay leaf, cloves, green cardamom, pepper corns, and black cardamoms accordingly. Fry the aromatics until the oil becomes fragrant and then switch off the heat and add dry ginger powder and fennel powder. Stir the spices and add the soaked rice and switch on the heat to sauté on low heat. Add a pinch of crushed saffron, good amount of salt, a little black pepper powder, and water as required to cook the rice. It should not be too dry to very moist but in a perfect fluffy condition.
Till the time make the garnishing. Heat ghee or oil in a pan and add some sliced onions and stir till golden brown and take out on a paper towel. In the remaining ghee or oil on the pan, fry some almonds, cashews, and walnuts and keep with the onions for later use. When the rice is done, fluff the rice with a spoon to unstick it. When garnishing, serve the pulao on a plate and top it with some fried onions, fried nuts, and fruits if you prefer such as pomegranate, apple, pineapple, etc. Serve it with some raita or a dal or gravy and enjoy.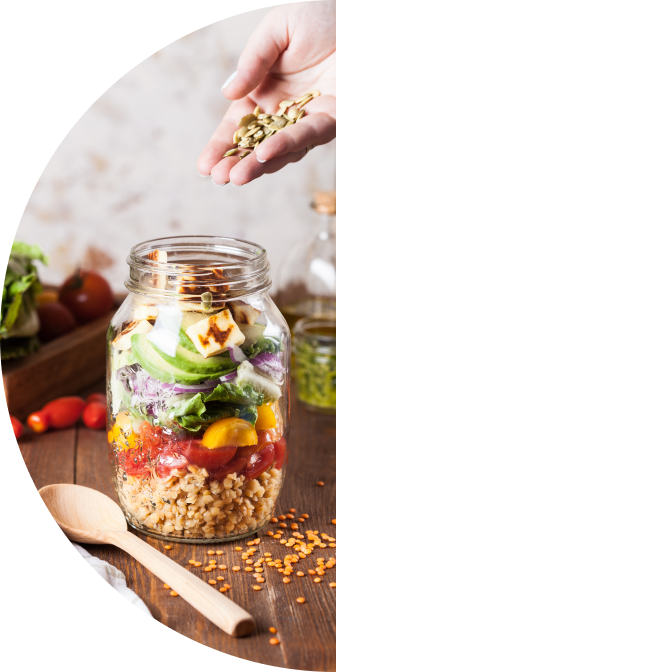 Nutritional Content
One serving of Kashmir Pulao (veg) gives 294 calories, out of which carbohydrates comprises of 46 percent calories, 43 percent comes from fat, and 11 percent calories come from protein. One serving of Kashmiri Veg Pulao gives about 14 percent of the total daily caloric requirement of the standard adult diet of 2000 calories.
Video
Kashmiri Pulao
Treat your taste buds with this saffron infused pot rice dish made aromatic with spices and given a crunch with toasted nuts, Kashmiri Pulao is a cuisine from the heavenly land of Kashmir and is a scrumptious dish rich in fragrance and flavor that does justice to the name given to its native place.