Bhelpuri
Type: Category
Place of Origin: India
Region or State: Maharashtra, Nepal, Gujarat, Odisha, Bengal, Mysore, Karnataka
Main Ingredients: Puffed rice, sev, spices, lemon juice
Variations: Sevpuri, dahi bhelpuri, sevpapadi chaat
Alternative Names: Bhel, Bhelpuri, Bhela, Churmuri, Chatpate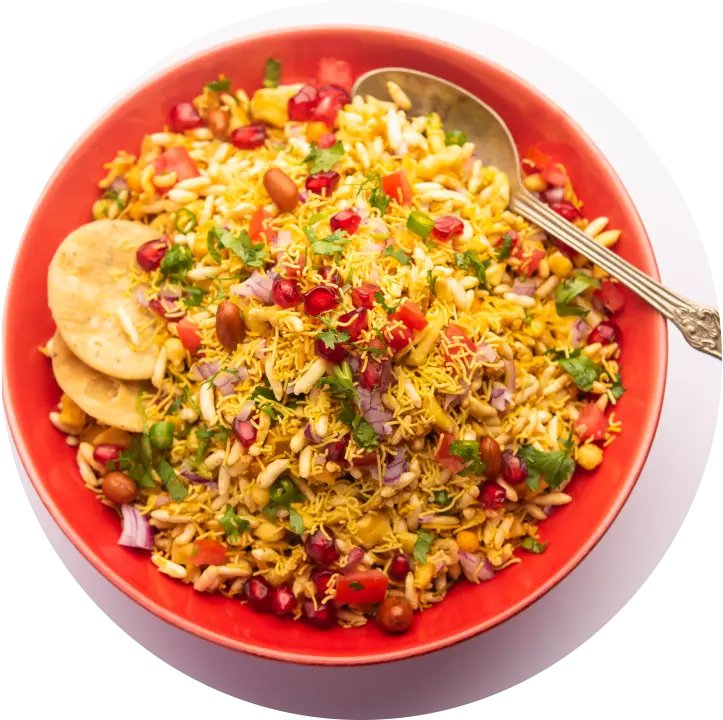 A snack that tastes even more delicious when enjoyed in open air under the vast expanse of blue sky, while the waves lash through your feet and the crisp wind traces your skin, Bhelpuri is a savory snack originating from India and is also enjoyed as a chaat. A combination of puffed rice, some edible raw vegetables, tamarind sauce, herbs, and spice mix, Bhelpuri is a crunchy snack with an array of different flavors and with a tangy twist of lemon. Often associated as a 'beach snack' and particularly famous in the beaches of Mumbai, there is a theory associated with the origin of Bhelpuri to have been invented at a restaurant called Vithal near Victoria Terminus. Another theory states that the Gujarati community of Mumbai added some complex flavors to the simple North India chaat and it became popular in the years that followed. Later on, several communities like Mangalorean and Sindhis made their own versions.
The original Mumbai recipe of Bhelpuri has spread throughout India where it has been modified a bit to suit the local food availability and taste preference of the region. Dry bhel is prepared from 'bhadang', a spicy namkeen from Western Maharashtra, and is consumed after garnishing with onions, coriander, lemon juice. The Bengali variant of bhelpuri is called 'jhalmuri' and a native Mangalorean variant of bhelpuri is known as churmuri in Mangalore. Commonly, Bhelpuri has a balance of sweet, salty, tart, and spicy flavors, with distinct textures as well, which makes it an ideal light weight snack that is delicious as well as not so hard for digestion.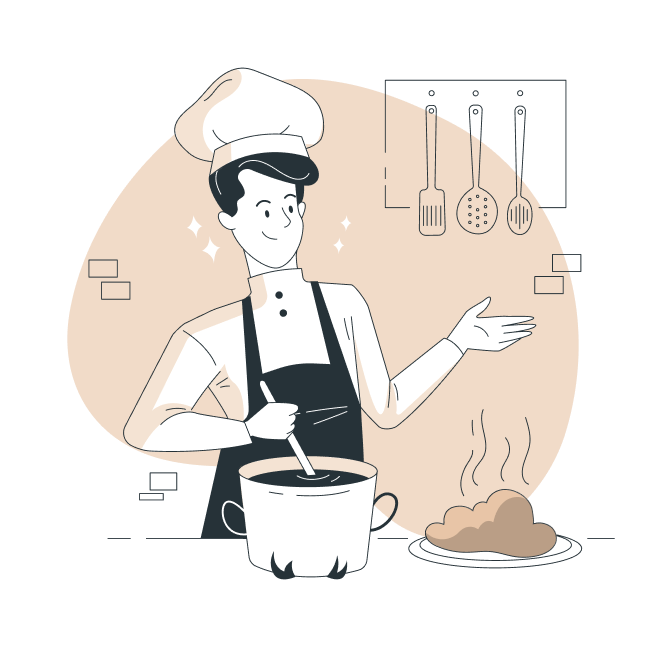 Making of Bhelpuri
The most common ingredients used in bhelpuri are crispy and crunchy puffed rice and sev, tomatoes, boiled potatoes, and chilies. Different chutneys are also used, out of which the most common are the green chili and coriander chutney and brown tamarind chutney.
To make green chutney for the bhel, add fresh coriander leaves, mint leaves, green chilies, some garlic cloves, salt, and lemon juice on a grinder and add grind to a fine paste. If it's too thick, then add a little bit of water to adjust the chutney consistency. For the tamarind chutney, soak tamarind on warm water and dates separately. In a small pan take some jaggery, amchur powder (dried mango powder), Kashmiri red chili powder, cumin powder, ginger powder, black salt and some water and mix well. Keep it on the flame and stir occasionally, and after a few minutes add soaked tamarind and dates. Stir continuously till it becomes thick and then strain the chutney to remove tamarind and dates seeds. Sweet and spicy chutney is ready.
To make the bhelpuri, dry roast the bhel and finely chop tomatoes, boiled potatoes, green chilies, coriander leaves. Now in a bowl, take boiled potatoes, onions, tomatoes, roasted bhel, sev, green and tamarind chutney, salt and pepper on top and mix well. Now add some lemon juice and mix again. You can avoid the chutneys if you want dry bhelpuri. If you want, some roasted peanuts also go well with the bhelpuri chaat. Keep in mind to serve the bhelpuri immediately if it's made with chutneys or else it will go too soggy and won't retain the crispy texture.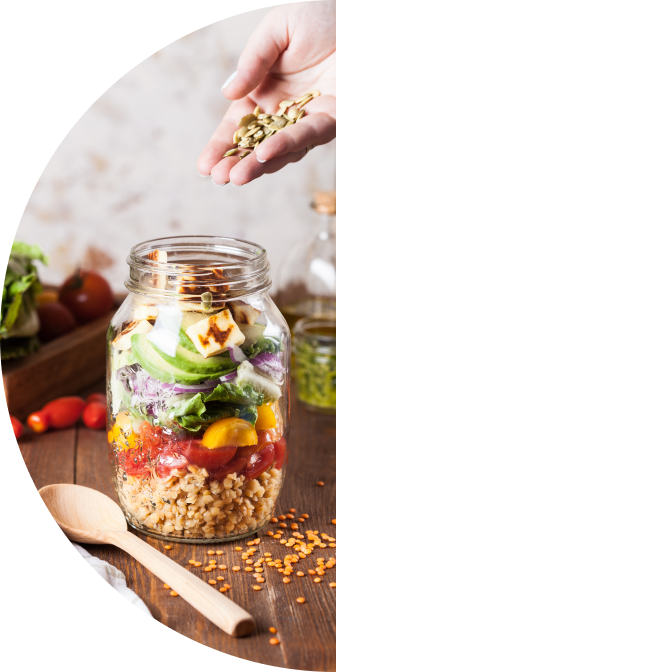 Nutritional Content
One serving of Bhelpuri gives 289 calories, out of which carbohydrates comprise 157 calories, proteins account for 31 calories, and the remaining 101 calories come from fat. One serving of bhelpuri gives about 4 percent of the total daily caloric requirement of a standard adult diet of 2000 calories.
Video
Bhelpuri
A crispy, crunchy, sweet and spicy snack that fills the mouth with an enchanting union of flavors and textures, Bhelpuri is a light and delectable snack that brings you the authentic essence of Indian street food packed in a rolled paper cone.