Dahi Vada
Type: Chaat/Snack
Place of Origin: Indian subcontinent
Region of state: Karnataka
Main Ingredients: Soaked urad lentil, dahi (curd), tamarind chutney, salt, pepper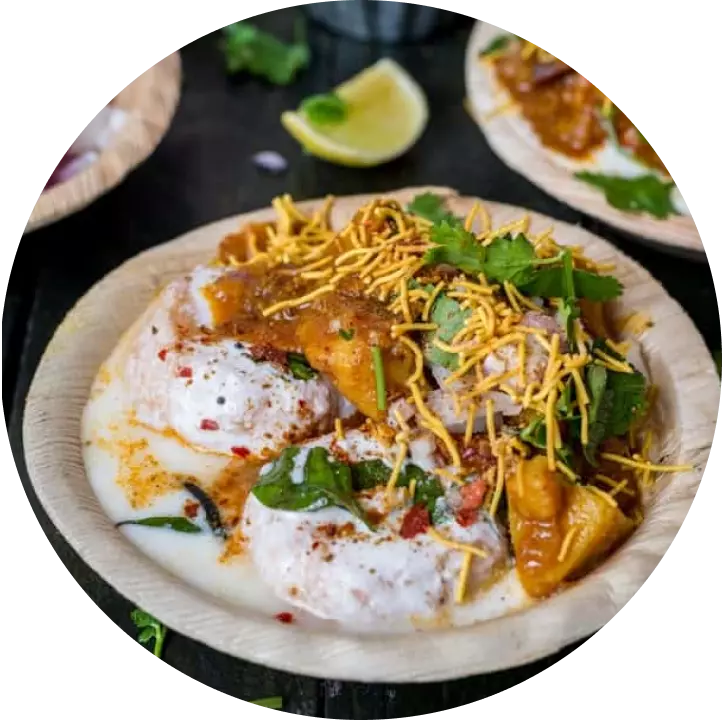 A fluffy, succulent, tangy, and sweet Dahi Vada is a wholesome snack that is a union of all the different flavors and textures in one single bowl. Consisting of fried lentil-based fritters, dunked in creamy whipped yoghurt and topped with both spicy and sweet chutney along with some chaat masala, Dahi Vada is a delightful and refreshing snack that can be relished on a lazy weekend or as a party treat. It has been originated from Karnataka, India, and is a popular snack in all of South Asia with different variations. It is recognized by different names in different regions of India, such as Dahi Vade in Marathi, Dahi Vada in Hindi, Dahi Bhalle in Punjabi, Thayir Vadai in Tamil, Thairu Vada in Malayalam, Mosaru Vade in Kannada, Dahi Bara in Odia, and Doi Bora in Bengali.
Dahi Vada is most commonly topped with sweet tamarind chutney and spicy green chutney along with some masala, many other styles of toppings are used in different regions of the country. The South Indian Thayir Vada, Perugu Vadalu, or Mosaru Vada is tempered with curry leaves, green chilies, mustard, and hing (asafetida). Prepared in special occasions such as Holi, Diwali, Navratri, or parties, Dahi Vada can be enjoyed during the weekends as well, you just have to soak the lentil in advance. A unique and flavorful snack with a sweet, tangy, and spicy essence, Dahi Vada is a delicious looking and mouthwatering chaat or snack that can't be resisted once its aroma has flooded the space or you have had the pleasure of tasting a bite.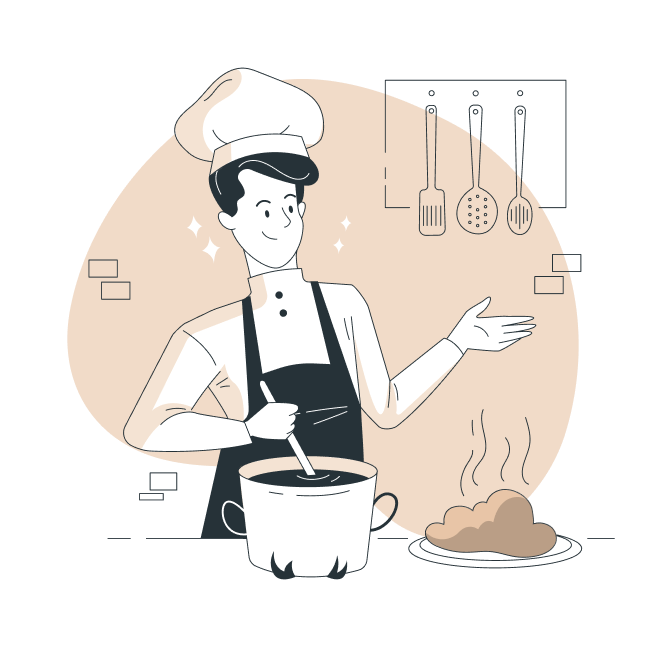 Making of Dahi Vada
To make the vada, wash and soak the urad dal overnight and then grind to a fine paste the next morning. Mix some salt, black pepper powder, asafetida, and dried kasurimethi and mix well. Now heat up oil and make the vadas by taking small ball sized portions and placing them in the oil to deep fry. When the vada turn golden brown, take them out and directly put them in a pot full of cold water. Make all the vadas like this and transfer them in beaten curd after resting in water for 15-minutes.
Dahi vada is served with a sweet and sour tamarind chutney along with a spicy green chutney. For tamarind chutney, soak some raw tamarind in hot water beforehand for about 2-3 hours and remove the seeds from it by squeezing it with your hands so that it becomes like a pulp. Now, add a little bit of oil in a pan and add cumin seeds, ginger powder, asafetida, and red chili powder and then pour the soaked tamarind on the pan. Stir and cook for about 3 minutes. Add some jaggery and salt and cook for another 5 minutes until it thickens and switch off the flame. For green chutney, grind together coriander leaves, mint leaves, 1-2 green chilies, a few garlic cloves, salt, and diced onions. Add a little bit water to adjust the consistency of the chutney.
Time to assemble the dahi vada. In a small bowl, take the vada dipped in curd and add some more curd on top of it along with the green and tamarind chutney. Sprinkle some roasted cumin powder, chaat masala, salt, pepper, and optional toppings like mint leaves, shredded coconut, pomegranate or boondi. Enjoy the cool, tangy, and spicy Dahi Vada for a delightful snack.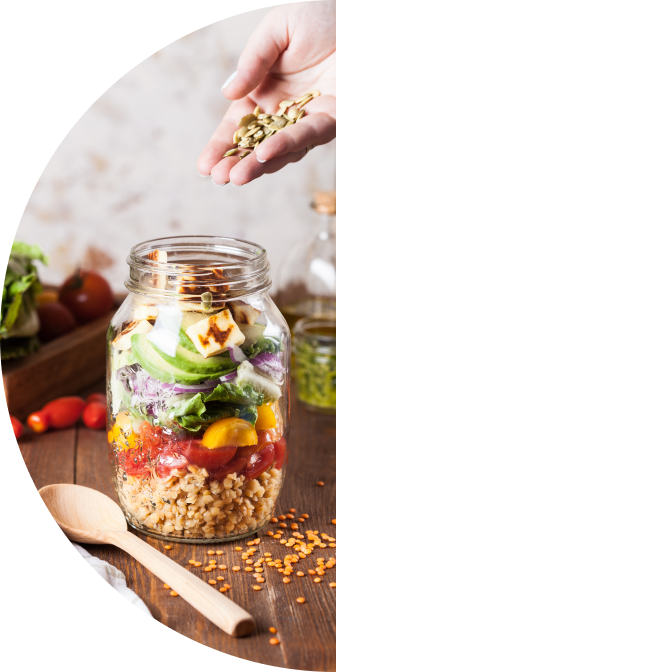 Nutritional Content
One Dahi Vada or Dahi Bhalla gives 106 calories, out of which carbohydrates comprise 42 calories, proteins account for 17 calories, and the remaining 47 calories come from fat. One serving of Dahi Vada provides about 5 percent of the total daily caloric requirement of a standard adult diet of 2000 calories.
Video
Dahi Vada
A divine snack that is packed with bold flavors from chutneys and spices to please your palate and a melt-in-the-mouth succulent texture from the lentil fritter, Dahi Vada is soulful grub to feed your chaat cravings and is an ideal treat in all the special occasions.