Khaman Dhokla
Type: Snack
Place of Origin: India
Region or State: Gujarat
Main Ingredients: Gram flour, chana dal, salt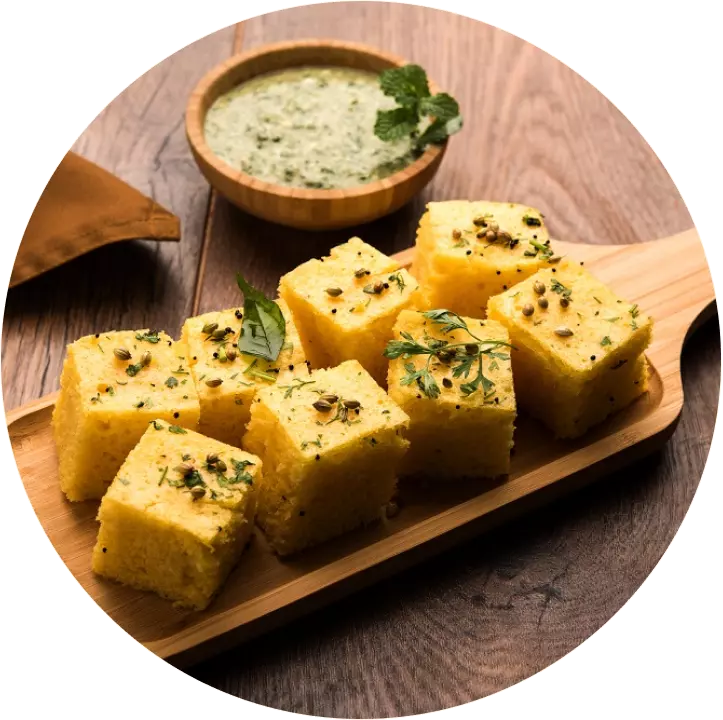 A popular and loved cuisine from the dry state of Gujarat, India, Khamanor Khaman Dhokla is a light and spongy savory-sweet snack made with a combination of gram flour (besan), spices and herbs. Khaman is a variation of Dhokla but without rice or lentil paste and makes a wonderfully soft and fluffy, slightly sweet and savory cake that just melts in the mouth and is ideal to enjoy at any given time of the day. Unlike Dhokla, Khaman Dhokla has a bright yellow color and is made very easily and instantly as opposed to regular Dhokla which requires soaking of lentils and rice overnight and then fermenting the grinded paste for another few hours.
Khaman uses mainly gram flour or chana dal flour as the chief ingredient along with asafetida, chilies, and mustard seedsfor the tadka or garnishing. A leavening agent is used in the making of Khaman which is usually soda, eno, or lemon or citric acid. Khaman can be enjoyed without tempering as well, but tempering infuses it with the wholesome flavors of the spices and aromatics that are heated with the sweet water and makes it even more delightful to devour, whether it's a hurried breakfast in the morning, a side dish during lunch, or a quick delicious snack in the evening. Khaman is popular across other regions of India as well and is a popular item on the menu because of its quickness in preparation. Serve it with a green chutney or devour it on its own, Khaman Dhokla is a modest and wholesome cuisine that will satisfy your hunger pangs without making you feel too much stuffed.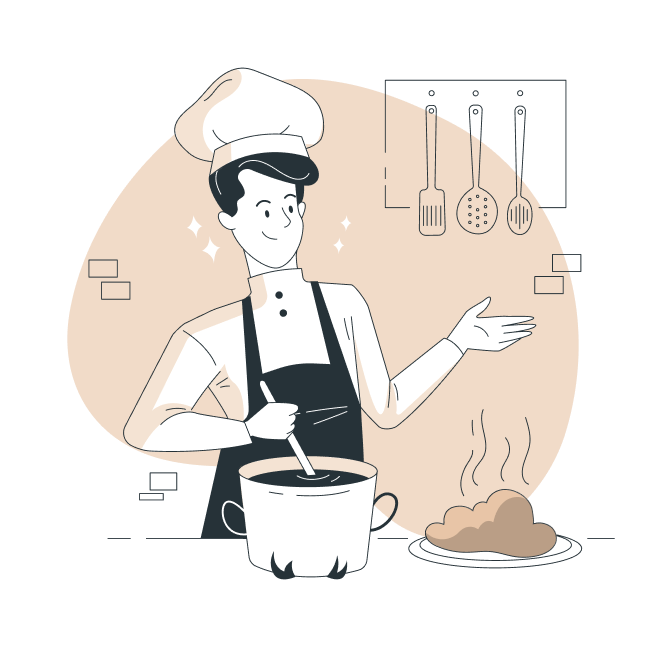 Making of Khaman Dhokla
Take some gram flour in a mixing bowl or pan and add some pinch of turmeric, asafetida, lime juice, ginger paste, green chili paste, a tablespoon of sugar, and salt as per taste. Add water as required and some teaspoons of oil to make a thick batter. You can add a little bit of semolina as well for the texture but it is entirely optional. Add some eno or baking soda into the batter and rest it for 10 minutes to leaven. Now pour the batter into a greased mold and prepare your steamer by boiling the water and place the batter mold or pan inside the steamer. Steam for about 15-20 minutes on a medium-low flame until the batter becomes fluffy and rise up. Insert a toothpick or knife to check the doneness of Khaman Dhokla. If it comes out clean, then it is done and take it out on a plate or else steam for a few more minutes.
Prepare the tadka by adding a little bit of oil in a pan and to it add mustard seeds, curry leaves, green chilies and some cumin seeds if you like. Stir and add sesame seeds followed by a few tablespoons of water making sure the sesame seeds are not browned and the flame is off. Add some sugar and switch on the flame to melt the sugar and then directly pour over the Khaman. Now make vertical and horizontal cuts on Khaman and cut it into pieces. Garnish with some coriander leaves and grated coconut if you prefer and enjoy.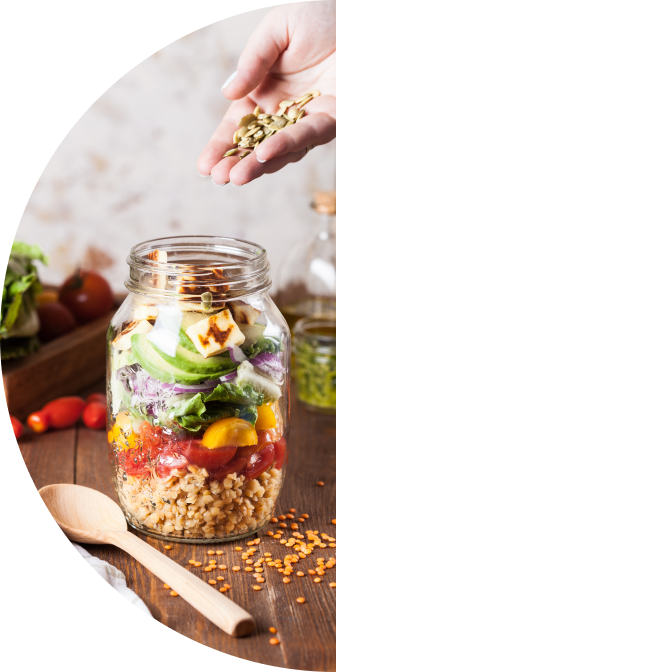 Nutritional Content
One big piece of Khaman Dhokla gives 81 calories, out of which carbohydrates comprises 48 calories, proteins accounts for 14 calories, and the remaining 18 calories comes from fat. One piece of Khaman Dhokla provides about 4 percent of the total daily caloric requirement of a standard adult diet of 2000 calories.
Video
Khaman Dhokla
Taste feathers in your mouth with a light, spongy, and sweet-savory snack, Khaman Dhokla is a pillowy cake made flavorful with the tempering of herbs and aromatics which tickle the taste buds in a delightful manner and set you on a loop to ask for more.