Momo
Type: Snack
Place of Origin: Nepal, Tibet
Region of State: Nepal, Tibet, North-Eastern India
Main Ingredients: White flour dough, minced meat/mixed vegetable filling, salt, pepper, oil
Variations: Steam momo, fried momo, Kotheymomo, Jholmomo, Open-momo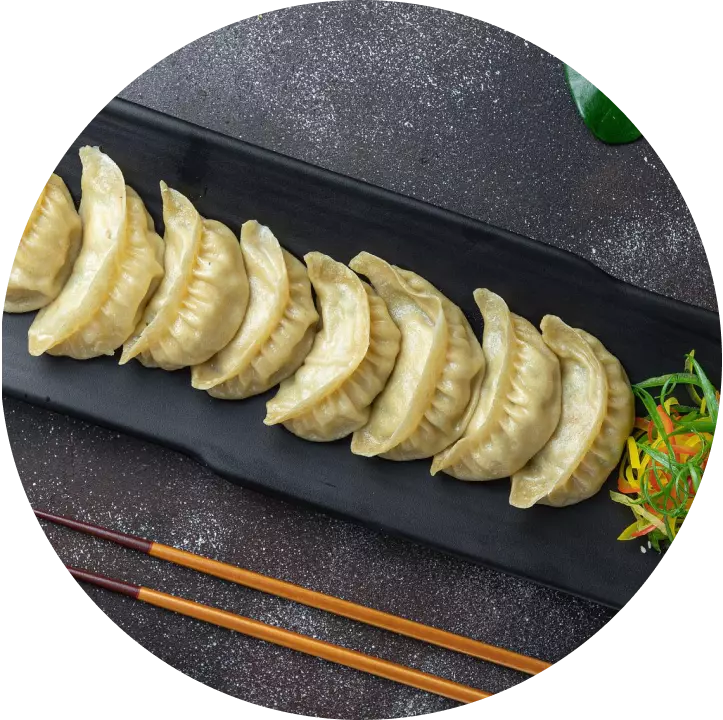 A succulent, mouthwatering, and delectable snack that tops the chart as one of the favorite street food items in North-East India, Momos are steamed bite-size dumplings wrapped in dough and stuffed with a wholesome vegetarian or non-vegetarian filling that infuses the palate with a number of flavors. Developed in the Tibet and Nepal region, Momos are usually steamed but there are fried and steam-fried variants as well. Meat or vegetable filling becomes tender when steamed to produce an intensively flavored concoction sealed inside a wrapper, and when dipped in a hot and spicy red chili and garlic chutney, makes every bite deliciously sensational. Widely popular in the east-Asian countries, eating dumplings on the first day of new year was a widely spread custom in Northern China. The term 'mo' in China means food related to flour and the word 'momo' was used to describe buns with or without stuffing. The high influx of Tibetan diaspora in Nepal led to the popularity of the recipe of momo and then different vegetarian versions were made.
The delectable snack was made popular in India by the migrating Nepalese, and in the current times, the Himalayan style Momos are one of the most loved and devoured street food here, specially in the northern and eastern states. Traditionally, Momos were made with a meat stuffing (Buffalo or Yak or Goat meat), but to serve a large diaspora with different preferences, several varieties of vegetarian Momos have been developed such as soya-onion momos, paneer momos, cheese momos, egg momos, mix-veg momos, chili momos, Afghani momos, tandoori momos, makhana momos, etc. Momos are wrapped in white flour dough where the filling is first filled and then enclosed in a round pocket or half-moon or crescent shape. Accompanied with spicy red chili chutney, green coriander chutney, and soy sauce, Momos are not just a quick hunger fix delicacy, but a palate please with diverse flavors too.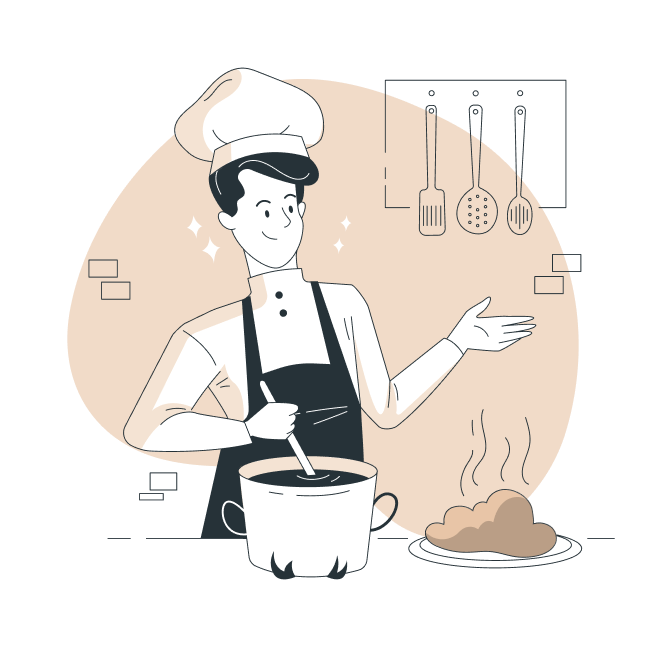 Making of Momos
To make the wrap of the momos, take all-purpose flour and water and combine them to knead a soft and smooth dough and keep aside. For the non-vegetarian filling, take some minced meat and fry it in a pan with some golden-brown onions, salt, black pepper powder, meat masala, garam masala, and soy sauce. Stir until well-cooked. For vegetarian filling, stir fry some chopped vegetables (cabbage, soya granules, carrot, onions, etc.) in little oil and add salt, black pepper powder, a little vinegar, green chilies, and soy sauce if preferred. Stir well. Now, make small balls from the dough and roll out thin layers of circle and fill the stuffing in the center. Now fold from one side and keep closing the seal till the whole stuffing is packed inside. Place the momos inside the steamer and steam for about 30 minutes to get the perfect hot and piping juicy and tender momos. To make the chutney, grind together dry red chilies, tomatoes, garlic, salt, and a little pepper powder. Serve hot.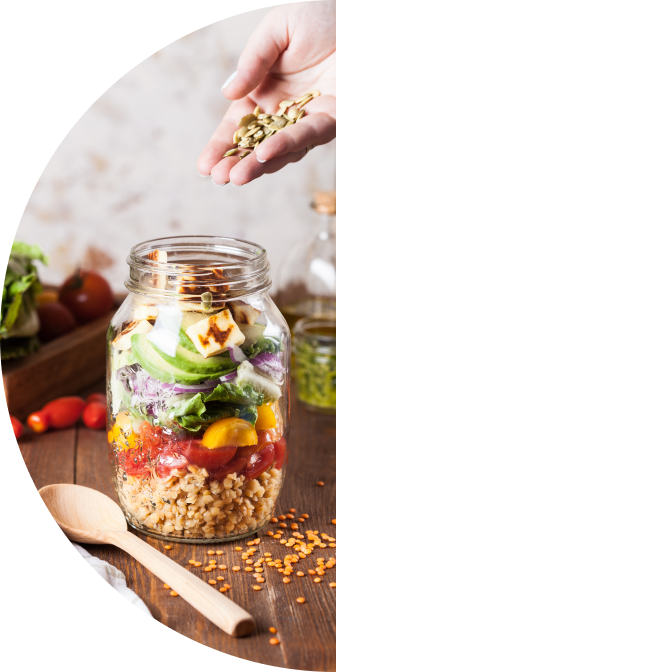 Nutritional Content
One serving of Momos (one piece) gives 35 calories, out of which carbohydrates comprise 16 calories, proteins account for 2 calories, and the remaining 16 calories comes from fat. One serving of Momos gives about 2 percent of the total daily calorie requirement of the standard adult diet of 2000 calories.
Video
Momos
Savor the taste of Himalayas with a punch of hot 'n' spicy red chutney like the crisp wind, Momos are a lip-smacking and succulent taste bud teasers infused with scrumptious filling wrapped in dough, that makes a sinful and irresistible combination of love and gluttony.