kashid beach
Nestled at a distance of 125km from Mumbai and 33km from Alibaug, Kashid Beach is located in the Kashid area of Alibaug district and grabs the attention of many tourists from all over India, and is a popular place to spend the weekend. This is one of the few beaches in Maharashtra that has retained its exquisiteness even after seeing a horde of visitors every day throughout the year. The crystal blue water of the Arabian Sea with white sandy beaches surrounded by lush green mountains is a perfect amalgamation to soothe your soaring eyes.
You can spend your time camping on the beach under the tall Casuarina trees which stand tall on the 3km stretch of the beach or you can enjoy the thrilling adventures of many water sports available here. Whether you are traveling alone or with your partner on a weekend trip or planning a weeklong trip with your family, Kashid beach is a safe place and has everything for everyone. Take long relaxing strolls, spend the night camping under the star-studded sky, enjoy the exhilarating water sports, or go horse riding on this beautiful pristine beach.
The beach is surrounded by rocky cliffs, huge rocks, long Casuarina trees, and the crystal blue water of the beach and due to its vicinity to Mumbai, Pune, and Alibaug, the beach sees an extensive number of tourists all across the year. Weekends can get very crowded here so plan accordingly. There are also several eateries to devour delicious food, shopping markets, and many staying options near the beach so you can have the most out of your trip and relish the experience.
Things to Do in Kashid Beach
Kashid beach has a plethora of activities that people with different interests enjoy. Water sports are a must-try on this beach and for that, you will have to book your tickets in advance. Even if you are not really into water sports or adventurous activities, there are still many things you can enjoy on the beach.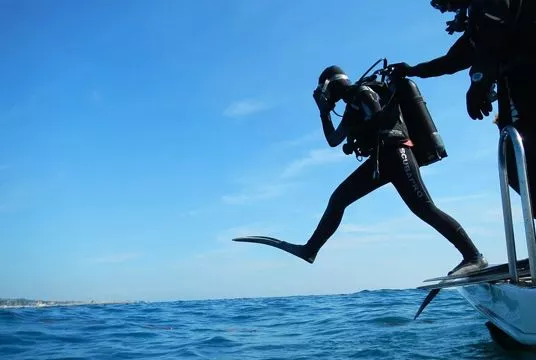 Water Sports
Enjoy jet skiing through the cool salty water of the Arabian Sea, have a bird's eye view of the entire beach through parasailing, experience the vastness of the underwater world through snorkeling and scuba diving, and sail through the waves by doing surfing.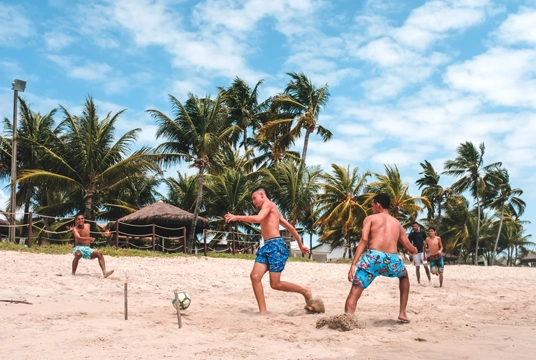 Picnic
A picnic on a beach is as exciting as it sounds. Just lay on a hammock or pitch your tent on the coo sandy beach and spend the night around the bonfire stargazing the beautiful sky. If you have come with your buddies, make sure you bring with you some sports equipment such as volleyball and the net, football or cricket equipment to have a match right on the beach and have delightful fun.
Trekking & Sightseeing
Kashid beach has many tourist spots nearby to where you can trek easily instead of taking the local transport. The small mountains surrounding the beach also offer a trekking avenue for adrenaline junkies. If you don't want to trek, you can simply go to other places nearby to do sightseeing and exploring the area.
Shopping
The local markets around the beach have plenty of purchasable items such as local produce, accessories, footwear, home decor, etc. You can take some for yourself and some souvenirs for your friends and family back home.
Horse & Boat Rides
If you wish to spend the entire time on the beach then you must go horse riding along the expanse of the beach and boat rides too in the middle of the sea for some thrilling fun.
Places to Visit Near Kashid Beach
Kashid beach in itself is a very beautiful beach and an amazing place to spend your weekend, but it is also surrounded by many wonderful and attractive tourist destinations which should not be missed. Some of those are:
1. Korlai Fort
2. Phansad Wildlife Sanctuary
3. Revdanda Beach & Fort
4. Murud Janjira Fort & Beach
5. Padmadurg Fort
Places to Eat Near Kashid Beach
Kashid beach has many food outlets and restaurants for you to enjoy the local cuisine and have a fun night. Keep in mind that there are no bars near Kashid beach or any of the restaurants don't serve alcohol. Some of the places with mouth-watering food are:
1. Bohemyan Blue Cafe
2. Boardwalk by Flamboyante
3. Fulora
4. Green Valley Restaurant
5. Kasar Khanaval Cafe
6. Kiki's Cafe & Deli
If you really want to enjoy some alcoholic beverages and fun night, then you can go to Lilac Restaurant & Bar and Alibaba & 40 Players Poynad, which are a bit far away from Kashid beach (the nearest one is 24km away) and have some refreshing drinks to have a crazy night.
How to Reach Kashid Beach?
Kashid beach is well-connected and easily accessible from Mumbai, Pune, and Alibaug and also other cities of India as well.
By Air: If you are a tourist outside of Maharashtra, then Chhatrapati Shivaji International Airport is the nearest. From there, hail a cab to Alibaug to go to the beach. There are also buses from Mumbai to the beach.
By Train: If you are taking a train, then Panvel and Roha are the nearby railway stations. Take a local transport ride just a few minutes away to the beach.
Ferry and Buses: If you are in Mumbai during the non-monsoon season, you can also pick up the ferry ride from the Gateway of India to Alibaug which is also a fun experience. There are also regular buses from Mumbai and Pune to Kashid beach which can also be another alternative.
Best Time to Visit Kashid Beach
Although the best time to visit the beach is between October and March, you can plan your trip at any given time of the year. During October to March, the weather is relatively cooler and pleasant and the monsoons are also over so you can easily enjoy the outdoor activities and water sports. But keep in mind that these are the months which witness the highest rate of visitors.
You can also come during July and September to visit the beach in its natural glory, but due to heavy monsoons, all the major outdoor activities are paused. If you want to avoid the crowd and want to relax on a quiet and peaceful beach, then the months of April to June are best for you. The heat is very scorching and you may have skin tanning, but the crowd is lesser as compared to other times.