malvan beach
Vengurla Malvan Beach, also known as Malvan Beach, is another gift of nature in the Konkan district of Malvan, Maharashtra. This beautiful unpolluted beach offers a tranquil ambiance with a vast stretch of golden sand, crystal blue Arabian Sea, and a green belt of hills covered with thick foliage palm, cashews, coconut, and mango trees. The beach has also experienced many momentous events including the attacks in the 19th century and is thus revered as a place of historic significance.
Malvan beach is popular for its long stretch of pristine white sand and the magnificent panoramic views of the landscape. There are many other religious and historic places nearby that allure many tourists from neighboring cities to plan a weekend getaway. The beach also has many adventure water activities for tourists to spend some time in the thrilling sports as well as swimming in the cool Arabian sea.
Malvan was once a very significant trade center that was destroyed twice during the attacks in the 19th century. The two historic forts nearby that are the Sindhudurg Fort and Padmagad Fort also hold a very important historic significance and are a popular means of tourist attraction. It is believed by the locals that there is an underground tunnel that links the two forts.
Upon reaching Vengurla you will notice that the place has a very laid-back feel to it and oozes out Goan vibes. The locals speak a language that is an amalgamation of Konkani and Marathi and all the shops in the town remain shut during the afternoons. The beach houses several beach shacks which serve delicious Konkani cuisine and offers a place to rest. Tourists often come here from adjacent cities to enjoy the serene environment and have some solitude from the hectic life of the cities.
Things to Do in Malvan Beach
Watersports
The town of Malvan is famous for its adventure water activities on beaches and Vengurla Malvan beach is no exception. Indulge in thrilling watersports such as scuba diving, boat rides, surfing, bumper rides, banana boat rides, kayaking, etc. to make some unforgettable memories.
Strolling and Photography
The serene and scintillating beauty of Malvan beach compels people to take out their cameras and capture shots of the stunning landscape and especially during the sunset. Many tourists just want to wander around the beach barefoot with the waves crashing against their feet and the cool air swaying their hair.
Explore the Forts
The two most famous forts near Malvan beach are Sindhudurg Fort and Padmagad Fort that must be visited experience the historic architecture.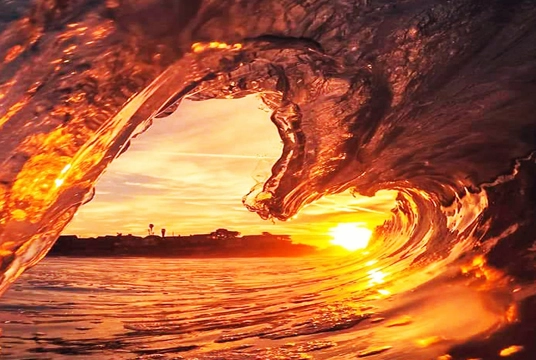 Savor Seafood
The beach shacks on the beach offer a relaxing place to visitors along with some delicious Konkani seafood that instantly melts in your mouth and the refreshing mix of mocktails to go with the lip-smacking food.
Malvan holds a historic significance and has many historic architectures along with some religious temples as well. Not only the place is famous for its beaches but because of its architectural attractions. Do visit these places in the vicinity while vacationing in Malvan beach.
1. Sindhudurg Fort
2. Rameshwar Temple
3. Malvan Marine Sanctuary
4. Jay Ganesh Mandir
5. Rock Garden
6. Shri Devi Sateri Temple
Get lost in the taste of authentic Konkani cuisine as well as popular international cuisines to treat your palates while in the town of Malvan. These are the following places near Malvan beach where you can eat and drink up to your heart's content.
1. Chaitanya
2. Konark Ac Bar and Restaurant
3. The Janaki's Saffron
4. Chivala Shack
5. Samindar – Malvan Restaurant
How to Reach Malvan Beach?
The popular Marina Beach can be reached by air, train and on road too. Below are the ways that can be taken to reach the Beach:
By Air: If you are taking a flight, then you will have to land at Goa International Airport and from there hire a cab to reach Malvan beach by road.
By Train:Malvan doesn't have its own railhead and the nearest railway station is Kudal railway station which is 30km away. Another station that is Kankavali railway station is situated at a distance of 47km from the beach. Tourists can either take the local buses from the station or hire a taxi to reach the beach.
By Road: Malvan beach is easily accessible from most of the major cities of India and you can find MSRTC buses to reach Malvan and Sindhudurg. After reaching there you can hire a taxi or book an auto-rickshaw to reach the beach.
Best Time to Visit Malvan Beach
The winter months between October to February are considered the best if you wish to visit Malvan beach. With pleasant weather and comfortable days, winter makes the vacation an unforgettable experience on this beach town. The monsoons season between July and September is the least promising time as the heavy rain showers hinders all the outdoor activities.