The city of Bangalore (known by its current official name Bengaluru) is not only an IT hub but a huge shopping destination too. Being the IT city and home to several MNCs, the place is deemed to be expensive. But not many realize that Bangalore is not just about expensive showrooms and malls but street shops too, where you can buy anything, bargain and be able to get great deals. Here are some of the most popular street shopping destinations in Bangalore that shopaholics must check out.
Commercial Street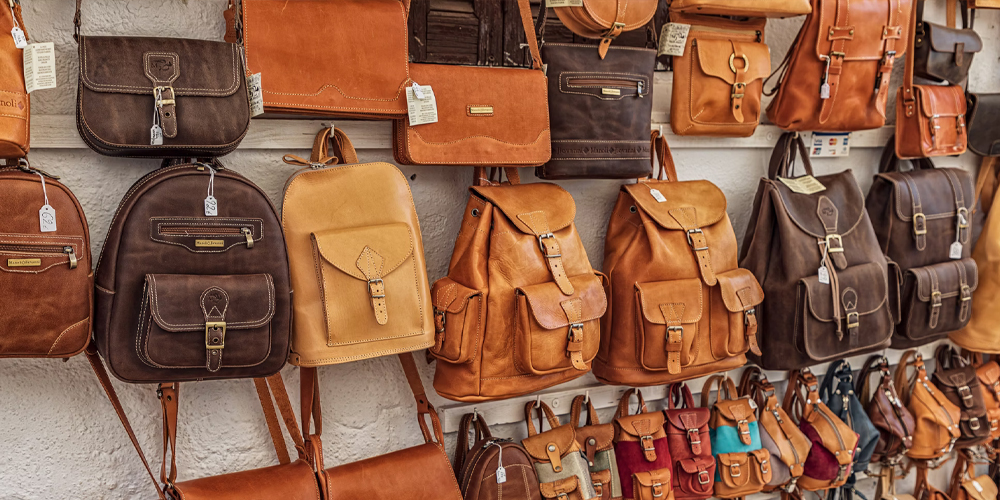 Commonly known as the 'Comm Street', this place is one of the very popular spots for street shopping in Bangalore. Known for its wide variety of ethnic wear, you will find apparels such as bridal lehenga, blouses, gowns, and dress material at affordable rates. Not just this, but there are separate lanes for fashionable western wear, footwears, jewelry, and even books at jaw dropping prices. The mishmash of lanes and by-lanes hides many wonders and you can buy a nice pair of jeans at Vashi's House of Jeans or some funky clothing at Fusion Vicky's. For males, you can easily find shops or stalls selling classy shirts, t-shirts, and kurtas. A paradise for our shopaholics, Commercial Street is packed with a variety of street shops selling diverse range of items.
Brigade Road (near MG road)
When you go to MG road, you are greeted by the illuminating beauty of big branded showrooms and high-end boutiques lined up along the pathway. This calls for window shopping most of the time but don't get disheartened. Walk a bit and you will find Brigade Road, one of the best places for street shopping in Bangalore. Retailers with export surplus trendy clothes, accessories, and footwear, peddle in the market. You might think that the size of the shops is small, but don't worry, you will get all the items you desire at affordable rate and a chance of bargaining too. When you finish with your shopping or feel some hunger pangs, there a variety of food stalls and outlets like KFC, Starbucks, to keep you revitalized.
Church Street
One of the busiest streets in Bangalore, Church Street runs parallel to MG Road and a tourist hotspot for shopping a variety of items. It is a traffic free road and small vendors display their items on roads for people to buy. Church Street is also famous for hosting many celebrations such as Christmas and New Year's Eve, attracting a number of tourists. Not only you can buy yourself clothes and footwears but Church Street has some amazing and different types of items. If you are into anime and animation, there are many shops selling anime merchandise and DVDs, music shops where you can buy instruments and even play at the time, bookstores selling different types of novels and school/college textbooks, art pieces for home décor and what not. And yes, don't forget to try the delicious pizza in town at Brick Oven before heading out.
Majestic Market
If you are specifically looking for some imported items such as clothing, gadgets, electronics, perfumes at a pocket-friendly price, your next stop should be Majestic Market for this type of street shopping in Bangalore. Here, you will find imported international brands to local brands and even Chinese products filled up to the brim and at very inexpensive rates. Fulfil your dream of buying imported perfume, gadgets, and footwear without emptying your pocket. The market is a heaven for those who know how to bargain. With some discreet dealing, you will walk out with your shopping bags full and some unbelievable deals.
Avenue Street
Not all shoppers shop for clothes and footwears and accessories, some of us have different passion and interest and are hooked on to the idea of lounging on the couch, wearing comfortable pajamas and reading a book. For all the book lovers out there, Avenue Street is a paradise. It has a wide variety of second-hand books that are well maintained and are as new as they can get. From classics to romance, from thriller to mystery, from fantasy to humor, no matter which genre you like, you will easily find it here. Heaps and piles of books are lined along side the street sold by different vendors and you are sure to find the book that you have been hunting around for quite a long time. Not only novels, the vendors also have school and college books at an affordable rate.
Malleshwaram Market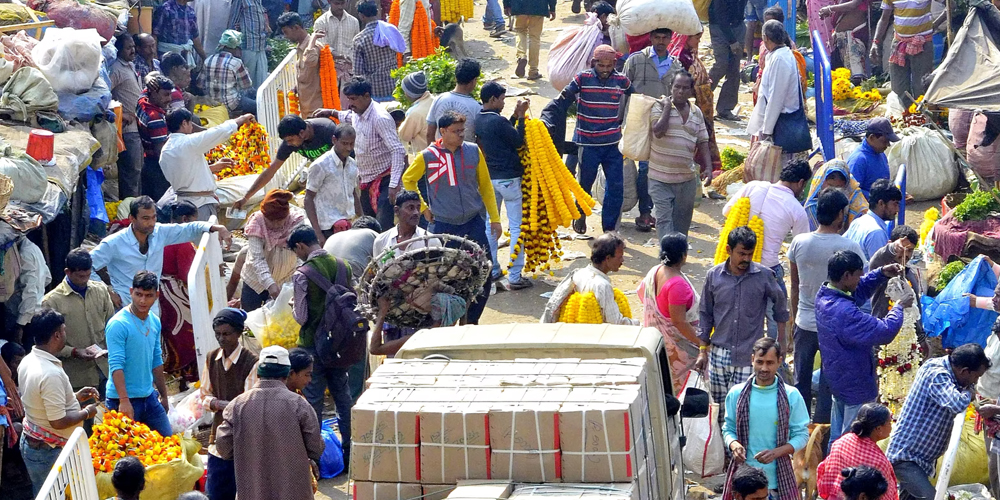 One of the oldest locations in Bangalore, Malleshwaram Market is a great spot to fill your shopping bags without dishing out too much money. Explore the 8th Cross Lane for some amazing deals on kurtas, sarees, and jewelry along with some cute pajama sets that are sold by roadside vendors. Buy sparkly and beautiful sling bags for prices as low as Rs150 and even items for 'puja' such as flowers and garlands, and all other essentials, reasonably priced fruits and vegetables, etc. All in all, it is a one stop destination for every essential you might need. After all the shopping, you are bound to get hungry and for that try the eateries such as Hotel Janatha, Iyer Mess, and Veena Stores for some delicious south Indian food.
Shivajinagar Market
They say if you want variety and great deals on all kinds of items, then head straight to Shivajinagar Market. Indeed, they are right! At Shivajinagar market, you will find a wide variety of goods more than anywhere else in Bangalore and that too at strikingly low prices. Take a stroll on OPH road for a variety of wears and home furnishings at rock bottom prices, trendy and cheap footwears at Shoe Lane, and unique porcelain accessories and furniture at the Gujri market (Gujri means 'scrap' in Kannada) at astoundingly low prices. Not only this, if you want some cane furniture to decorate your home, head to the Cane Center at MK Street which is nearby for some inexpensive and beautiful home décor items.
Jayanagar 4th Block
If you want a change of style in your wardrobe but under a budget, then you are at the right place if you are heading towards Jayanagar 4th Block. Popular among students or anyone looking for affordable garments and accessories, you will find them in piles along side the street for as less as Rs100. Jayanagar's 4th Block is one of the oldest markets in Bangalore and a perfect place to go for trendy season outfits and apparels and ethnic footwear from jutties, bellies, strappy sandals, etc. The market is also very popular for its affordable yet funky jewelry, art pieces, spices, and pottery items. Though not as famous as the Commercial Street, Jayanagar 4th Block still manages to attract several shoppers from all around the city and does not burn a hole in your pocket.
So, the next time you are in Bangalore and want to shop for yourself or your loved ones, you know where to head to for remarkable goods at reasonable prices.