Delhi, the capital city of India, is a state rich in its culture and history. From traditional to modern architecture, history infused monuments, delectable food and a wide variety of shopping destinations, you name it and everything will be available to you. One thing that will make your trip to Delhi so much more memorable are the museums. Delhi has an abundant museum that are filled with knowledge of history, culture, art, craft, politics, etc. anyone who is interested in learning more about Delhi and its history and art must visit these museums.
Dr. A PJ Abdul Kalam Memorial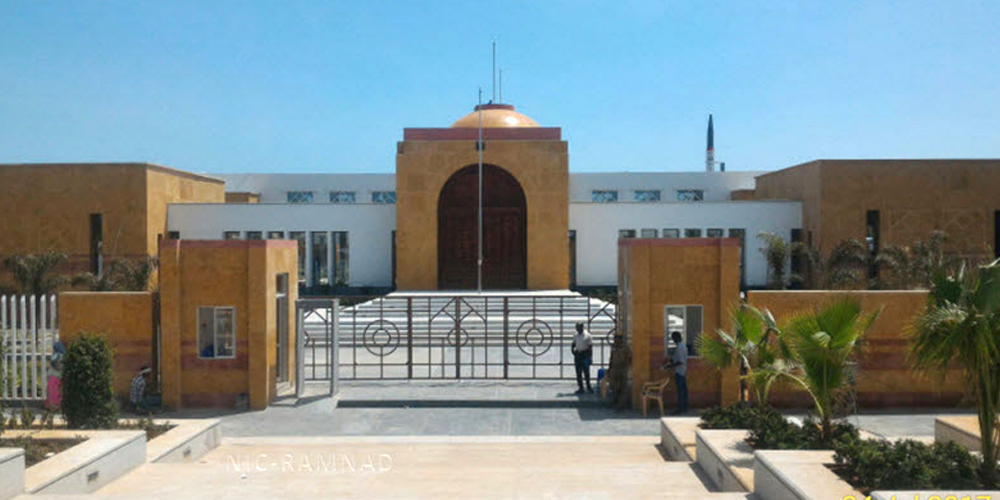 A memorial for the most loved and respected person in India- Dr. A. P. J. Abdul Kalam. A recentaddition on the list of museums in Delhi, Dr. A. P. J. Abdul Kalam Memorial was inaugurated in2016 in memory of our missile man and to pay respect to our former president.
This museum has become a great attraction for tourists and sees thousands of visitorswhenever it is opened. The museum is located in Dilli Haat it is dedicated to shedding light onthe achievements and contributions of the Missile Man for this country. The Museum housesartifacts and books written by him along with his intimate belongings. There is also a projectorroom where the life of Dr. Kalam is shown in a video presentation. If you are a history enthusiastor just curious to know about this iconic man, this is the place for you.
Fees- ₹10 per person
Time- 11 am to 9 pm
Madame Tussauds Delhi
A distinct museum from all, Madame Tussauds in Delhi enjoys an immense attraction and fameat the same time. A definite place to go with your friends and family, Madame Tussauds is achain of museums worldwide showcasing the wax statues of famous celebrities and especiallymovie stars.
The museum is named after the famous sculptor Marie Tussauds who is the hand behind all those outstanding life-sized wax statues in the museum. The Delhi wax museum has statues ofcelebrities like Shah Rukh Khan, Sachin Tendulkar, Katrina Kaif, Amitabh Bachchan, and manymore. Take pleasure in viewing the beautiful gallery and click selfies alongside the statues. You also get the facility of getting your hand impressions at the museum at a fair price.
Fees- ₹960 per person
Time- 10 am to 7:30 pm
Indian Air Force Museum
For our future pilots and anyone interested in aircraft and military equipment, this place is like a paradise. Situated at the Palam Air Force Station in Delhi, the Museum is divided into sightinggalleries such as an indoor gallery and an outdoor gallery. In the indoor gallery, you can seephotographs, memoirs, uniforms, and personal weapons of the cadets of the Indian Air Force.
The indoor gallery then leads you to a hangar that displays wall aircraft and additional inventory.For more illustrious items such as big planes, radar equipment, and seized vehicles of theenemies, you must make your way outside. It also has several huge transportation aircraft thatare only shown to the public on Annual Air Force Day. A visit to this amazing museum will giveyou awareness into the Indian Air Force and its rich history. Delivering a remarkable experiencethrough orchestrated and systematic galleries, this one of the most renowned galleries in Delhi is a must-visit for a thrilling and enlightening experience.
Fees- No fees
Time- 10 am to 5 pm
Sangeet NatakAkademi Museum
A wonderful place to visit, this museum is one of the best museums in Delhi and a national levelinstitute of performing arts. Sangeet Natak Akademi Library sees many visitors who are artlovers or just like to enjoy performing arts.
The museum was established in 1953 in order to protect and promote the traditional form of arts inIndia. Your visit to Delhi must include the Sangeet Natak Akademi Library to witness themarvelous performance by the talented artists here. The complex has three sections, a library,a museum, and an auditorium. The museum of Delhi has over 2000 items ranging from masks,musical instruments, dolls, dresses and many other things and over 22,000 books in the library. Some rare musical instruments that reside there are Kachwa Sitar (North India) and Gettu Vadyam (south India) which are a must see. The mask gallery also houses several varieties of mask from all around India like the Chhau mask from Jharkhand.
Anyone would be delighted to visitthis colorful place full of art and crafts. The Akademi also shows seven Indian dance forms at cultural nights which are a delight to see. Thepuppet dance show is like the cherry on top of thecake and must not be missed.
Fees- no fees
Time- 9:30 am to 6 pm
National Gallery of Modern Art
A heaven for an art and craft lover, the National Gallery of Modern Art is one of the renowned art museums in the world housing both contemporary and modern art. Being a leading art gallery in Delhi, the museum is taken care of by the Cultural Ministry, Government of India and is home to a massive collection of 17,000 pieces of art. These art pieces may range from plastic and visual arts and incudes paintings, graphics, sculptures, and photographs.
The gallery has artwork in it by popular Indian and foreign artists that offers a view into the art of different cities in India. Some of the major artists whose work have been featured in the NGMA are Abanindranath Tagore, Raja Ravi Verma, Amrit Shergil, Nandalal Bose, etc. One thing is for sure, you won't be able to keep track of the time in this place.
The gallery is trust funded by the government and through purchase or gifts, it manages to keep the collection of its art work and preserve art pieces from 1857. It is located in Jaipur House, Shershah road, New Delhi. The Museum hosts several activities for frequent visitors such as conferences, lectures, and seminars for in-depth knowledge of art history, art appreciation, museology, and visual and performing arts. The museum also has branches in Mumbai and Bangalore.
Entry fees- ₹20 for Indians and ₹500 for foreigners. Entry fees is nil for students
Timings- 11 am to 6:30 pm (Closed on Mondays and national holidays)
Nehru Memorial Museum and Library
India has had a rich history with many political events, movements, and revolutionaries who changed the dynamics of the country. One such revolutionary whom researchers and historians have taken a keen interest is Pandit Jawahar Lal Nehru. If you are among one of those, then the Nehru Memorial Museum and Library is the best spot for you. Established in 1964 with the aim to preserve and reconstruct Indian Independence history, this museum will give you a glimpse in the life of Pandit Nehru.
There are more than 2,50,000 books, 1,50,000 photographs and 8000 audio tapes having information about the struggle of Indian independence and Nehru Ji's role in it. One of the finest historical museums in the country, the Nehru Memorial Museum and Library is maintained by the Ministry of Culture, Government of India. The architecture that will fascinate you along with the collection of rare books and exhibits will take you to our pre-independent era and the struggle to freedom.
Fees- No fees
Time- 9 am to 5:30 pm