panambur beach
Located close to New Mangalore Port Trust in Mangalore, Panambur Beach offers a sedative retreat to relax on the brown-golden sand and get comfortable in the peaceful ambiance. Mangalore is one of the cleanest cities in the country and the same can be claimed for Panambur beach. It is the tidiest beach in the town and one of the safest and cleanest in the entire country. Known for its jaw-dropping sunset the beach also offers activities such as watersports, dolphin sightings, boat rides, horse rides, and spacious shore for night camping.
The warm aura of the beach enhances during the carnival planned by the state authorities. The beach witnesses a horde of visitors during this time because of the activities such as boat races, beach sports, kite flying contests, and sand sculpture contests in the carnival. 'Panam' in Panambur means 'money' and 'ur' means 'place'. The beach provided money to a lot of people back in the days and so the name was given to it. It is the first beach in the country to be fully owned by a private enterprise i.e., the Panambur Beach Tourism Development Project.
The beach has several lifeguards positioned on the beach and all the safety measures are taken properly to carry on the watersports. Moreover, the stunning beach hosts several events, promotional programs, parties, weddings, etc. Apart from all these amazing festivities and adventure activities, the beach is visited by locals and tourists from neighboring cities to spend some leisure time in the lap of nature and the clean sand. There is a minimal fee you can have to pay to take entry to the beach but it is worth every bit. Restaurants and food joints are surrounding the beach which serves authentic local veg and non-veg cuisines and dishes from other states as well.
If you are in Karnataka, then Panambur beach must be on your itinerary to have a peaceful time with your friends and family. Enjoy every bit of your tie by indulging in watersports, eating delectable food, shopping for souvenirs, doing horse and camel rides, and camping at the beach.
Things to Do in Panambur Beach
Try watersports
If you have always wanted to try out the cool water sports like those in the Bollywood action sequence, then you must try watersports such as jet skiing, banana boat rides, surfing, and speed boating here in Panambur beach to fulfill your wish. All the sports are guided properly and safety measures are taken by the beach guards to protect visitors.
Enjoy Horse and Camel rides
Horse and Camel ride never go old. Whether you are an adult or a child, the thrill and excitement that a horse/camel ride brings is nothing to be compared to and especially if it is done on such a pristine and serene beach.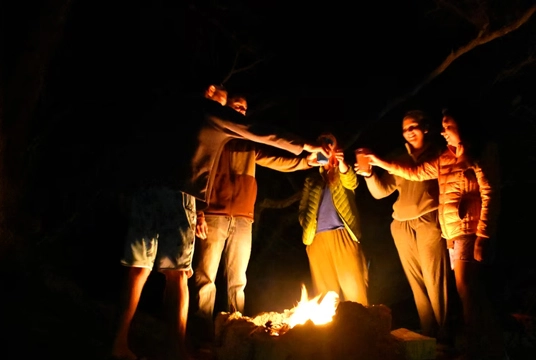 Night camping
Night camping is one of the most sought-after activities here that attracts most youngsters and adults alike. Sit under the star-studded sky beside a bonfire and cook your meal with your buddies to have an unforgettable experience of life.
Dolphin sightings
Dolphins have known to be spotted here on a frequent basis. Get ready to capture the beautiful moments when you spot the sea mammal at the right season.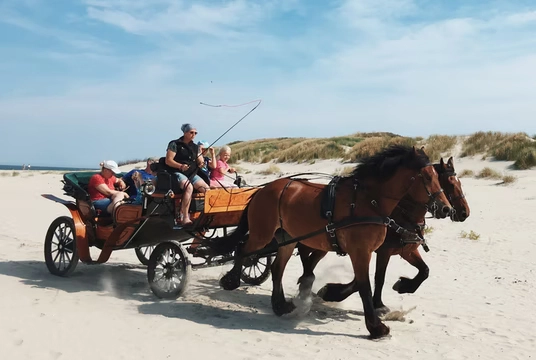 Enjoy horse carriage rides
Carriages drawn by horses are not very commonly seen on beaches. Panambur beach is one of those few places where you can feel like royalty on a horse-drawn carriage.
Places to Visit Near Panambur Beach
Panambur beach is surrounded by many beautiful and worth=visiting tourist spots. On your weekend getaway to this beach make sure you take some time out to visit these famous locations near the beach.
1. Kudroli Gokarnath
2. New Mangalore Port
3. Sultan Battery
4. Bejai Museum
5. Kadri Hill Park
6. Pilikula Nisarg Dhama
Places to Eat and Drink Near Panambur Beach
These are the places where delicious food is served along with refreshing drinks to soothe your palate after enjoying a full day at the beach.
1. Golden Reef Beach Bar & Restaurant
2. Giri Manja's
3. Gajalee Sea Food
4. Sagar Ratna
5. Ideal Cafe
How to Reach Panambur Beach?
By Road: Panambur beach is 9km away from Mangalore. You can easily reach the beach through a bus or a cab via Bajpe road-Kavoor road at NH66.
By Train: The closest railhead to Panambur beach is Surathkal Railway Station at a distance of 9.1km which will take you around 20 mins to reach via a cab or taxi.
By Air: The nearest airport from Panambur beach is in Mangalore at 15.5km away and you can easily take a bus or book a cab directly to the beach depending on your budget.
Best Time to Visit Panambur Beach
The best time to visit the beach is undoubtedly in between October and February. Although, the weather in Karnataka is moderate all throughout the year, the time during the winters is most ideal as here is no humidity and the winters are not too harsh either. You can enjoy all the watersport activities and soak in the warmth of the sun in the afternoons.