Places to visit Near Juhu Beach
ISKCON Temple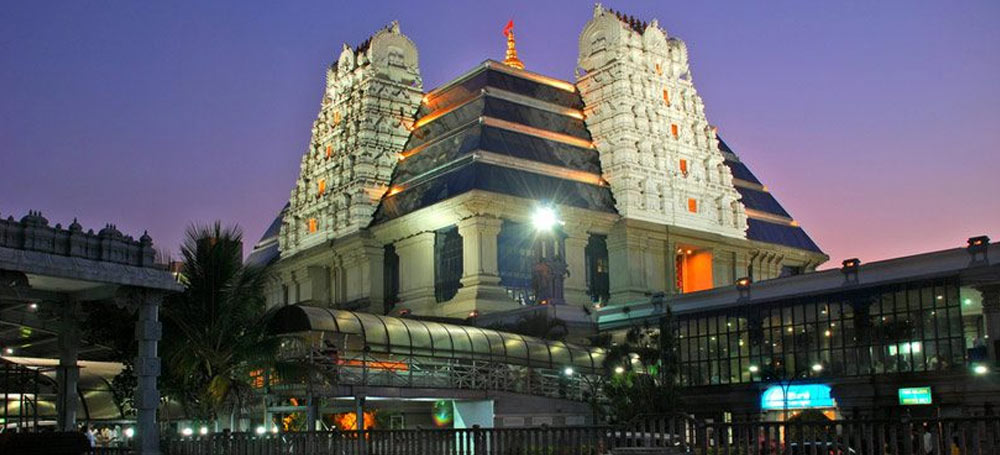 This is a popular international non-profit organization devoted to Hindu God Krishna, also known as the Hare Ram Hare Krishna Temple. It is a stunning marble structure where numerous devotees come daily to do their prayers. The temple also houses a restaurant and a library and is a few hundred meters away from the beach.
Film City
The film city is a huge set spread over acres of land. It is a place that has several studios, sets, and buildings. Most of the shooting for Bollywood movies and other commercials take place here and some sets are too realistic to make out if they are real or fake. Though, the place is open to visitors, it is required that you take prior permission before the entering the premises.
Sanjay Gandhi National Park
Situated 19km from Juhu beach, this national park is the hot weekend spot for many people in Mumbai. Apart from exploring the wildlife there, visitors are welcomed to go cycling, boating, and trekking on various trails. The famous Kanheri Caves- the Buddhist rock-cut caves also reside within the campus.
Shri Siddhivinayak Temple
It is quite a popular Hindu temple devoted to Lord Ganesh and is considered the richest temple in Mumbai. It is one of the most visited temples and you can even find famous personalities coming here to take their blessings. It is six stories high and has a golden dome sitting at its top. It is only 11km from Juhu beach.
Powai Lake
Located 16km from Juhu beach, Powai Lake is an artificial lake designed by the British. You can find birds like falcons, kingfishers, and ducks on the lake, and sometimes crocodiles too. The surrounding area used to be Powai valley but luxury hotels, guest complexes, and educational institutions now reside there but the peacefulness of the lake prevails.