Malabar Parotta
Category: Bread
Country of India: India
Place or Region: Kerala
Course: Breakfast/Lunch/Dinner
Main Ingredients: All-purpose flour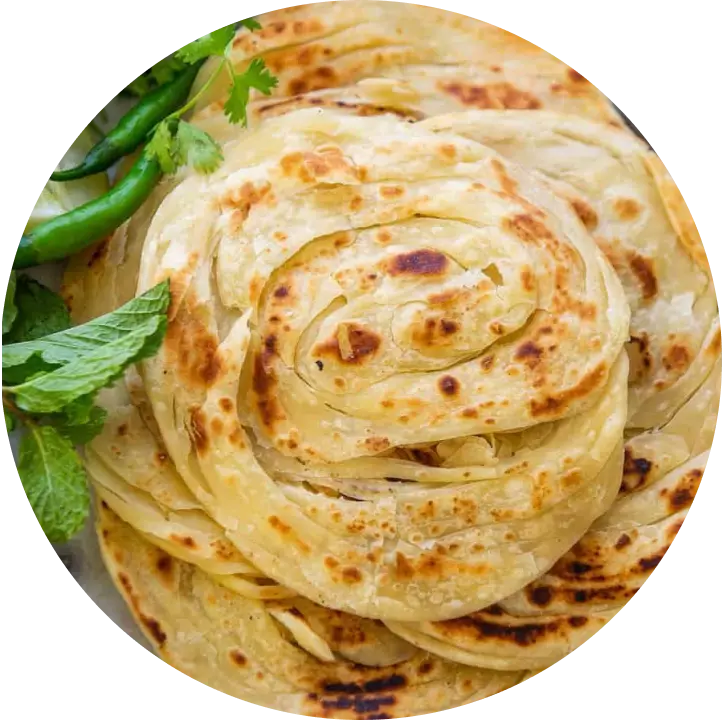 The coastal state of Kerala is not only known for its picturesque settings and spectacular views, but some of the most amazing delicacies found in India. Out of the many delectable food items that Kerala has to offer, Malabar Parotta/Paratha is one of them which is a flatbread accompanied with different kinds of curries to devour. Popularly known to be a street food item or restaurant food, the ultimate companion enjoyed with the layered Malabar Parotta/Parathain Kerala is the spicy and juicy chicken &beef curry.
Made with all-purpose flour/maida, the Malabar Parotta is believed to be based on Chinese Scallion pancakes which uses the same method of layers in flatbread and has striking similarities of techniques between them. It became popular around 1960 in Malabar Coast and then by 1980 it became almost a staple dish throughout Kerala. There are some international variations of parotta enjoyed in Sri Lanka, Malaysia, and Trinidad with the names 'Kottu Parotta', 'Roti Canai', and 'Buss up shut' for a 'busted-up shirt' which is soft, crumpled, and with layers that is supposed resemble folds. A rich and luxuriant flatbread, Malabar Parotta is a treat to the taste buds and a marvelous spectacle to watch the roadside vendors rolling and flipping them with ease and flair that can only be achieved out of practice.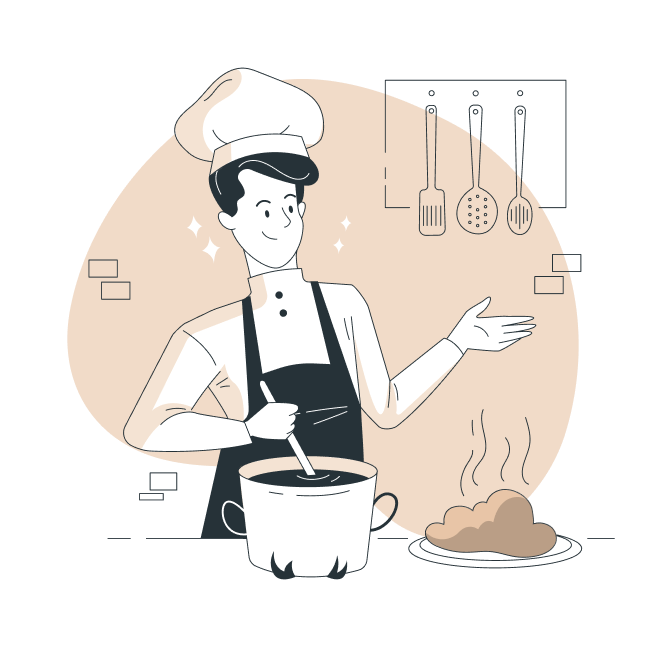 Making of Malabar Parotta
To make Malabar Parotta, the main ingredient required is maida along with oil, milk, water, sugar, salt, and egg which is optional. To make the parotta, a dough is kneaded by mixing flour, salt, milk, sugar, egg, and hot water. The dough is then kept at rest for about 4 hours and after that it is divided into small balls that are slathered with oil. After resting for half an hour, each ball is spread into thin sheet by beating them on the slab or rolled out and then wrapped into spirals after applying oil all over the surface and set aside for another 15-30 minutes. Then roll the spirals into circles and cook in a hot skillet with oil or butter until golden brown from both sides. While serving, squish the paratha by holding between your hands so that the layers would be easily visible.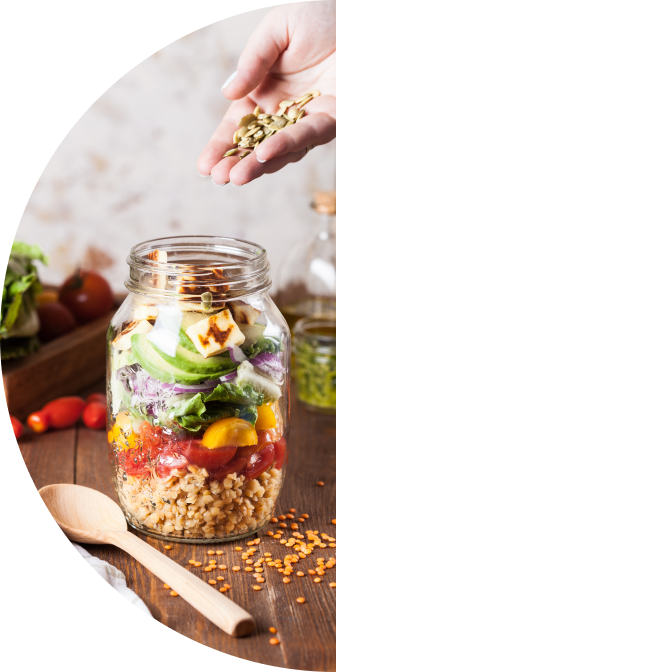 Nutritional Content
One Malabar Parotta contains 195 calories out of which 63 percent constitute of carbohydrates, 28 percent account for fat, and 8 per cent account for protein. One Parotta provides 8 percent of total standard calorie requirement of 2000 calories in an adult diet. Malabar Parotta can be enjoyed in any time of the day and one or two parotta are enough to keep you full for a long time.
Video
Malabar Parotta
A soft, flaky, and crispy delight, the golden-brown Malabar Parotta/Paratha is a work of art made with swiftness and flair to layered perfection, to work its way to tingle the taste buds and offers pure ecstasy.