Laal Maas
Type: Curry
Place of Origin: India
Region of state: Rajasthan
Main ingredients: Mutton, curd, hot spices, garlic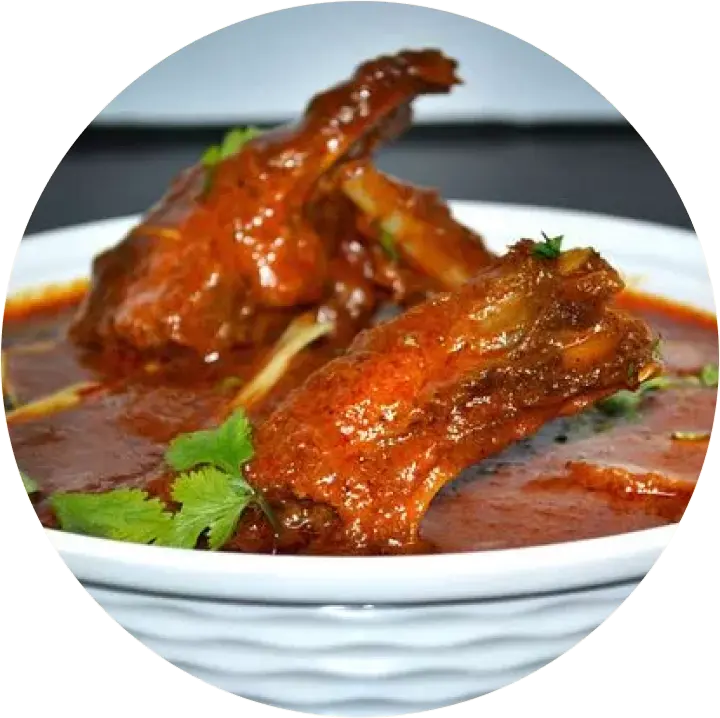 Succulent mutton cooked in a spicy and flavorful curry made with curd, ginger, garlic paste, and spices, Laal Maas is a delectable and drool-worthy mutton curry dish originating from the beautiful state of Rajasthan. It is a fiery mutton curry dish made with an amalgamation of dry Kashmiri red chilies, mathania chilies, and other popular spices of Rajasthan which give it a beautiful red color as well as a wholesome taste. Serve it hot with chapatis, rumali roti, naan, or steamed rice, Laal Maas is a festival favorite dish and woes everyone with its delightful flavor.
Traditionally, Laal Maas was prepared using wild game meat (jungli maas), such as wild boar or deer and strong flavored chilies were added to conceal the gamy odor of the meat. It used to be the favorite among the royalties. While the spicy flavor of the dish is still intact, the meat used is tender mutton. Mathania chilies are traditionally used in this recipe that are found in the Jodhpur district of Rajasthan as they have a bright red color and a distinct taste to them. A bite of Laal Maas with steamed rice or any flatbread is enough to make your palate go wild with an abundance of distinct flavors and leaving you in an exotic state of wanting more and more.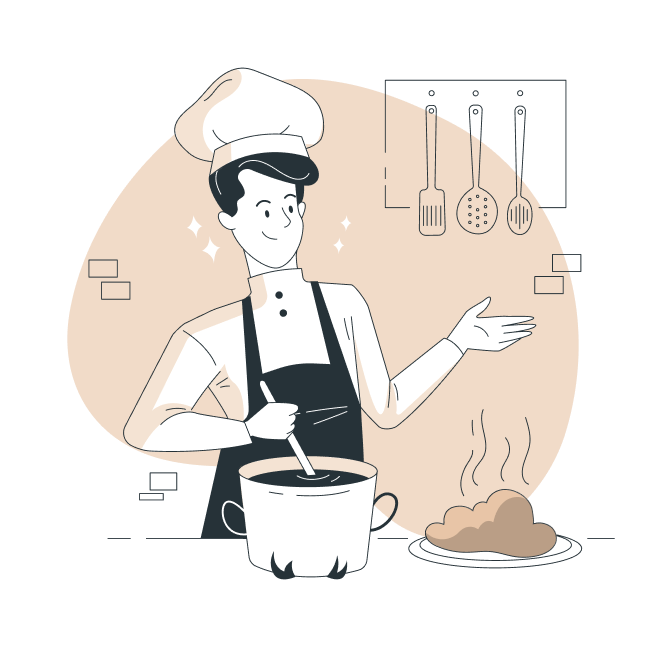 Making of Laal Maas
To begin with, add some Kashmiri dry red chilies, mathania chilies, cumin seeds, green cardamoms, black cardamoms, bay leaf, cinnamon stick, and cloves into a deep pot of water and boil it for 5 minutes. When the chilies are soaked well, put the spices in a mixer grinder and make a fine paste. Retain the boiled water for later use.
In a large mixing bowl, add mutton, yogurt, cumin powder, coriander powder, turmeric powder, ginger-garlic paste, and dry red chili paste and mix well. Marinate the mutton for at least and hour. In a kadhai or deep pan, heat ghee and sauté onions till golden brown. Add some ginger-garlic paste and then the marinated mutton and fry it on high fame for 5 minutes. Add the required salt and spice water that was used to boil the spices. Cover and cook the mutton for 20-25 minutes or more if necessary. One the mutton is cooked, light a piece of charcoal and place in a small bowl and put the bowl in the center of the pot. Add some ghee and cloves over the charcoal and cover the pot for 30 seconds once the smoke starts coming off. Remove the cover and the charcoal and mix the mutton nicely. Serve hot and fiery. Using charcoal is optional but it gives a nice smokey flavor to the mutton and tastes delicious.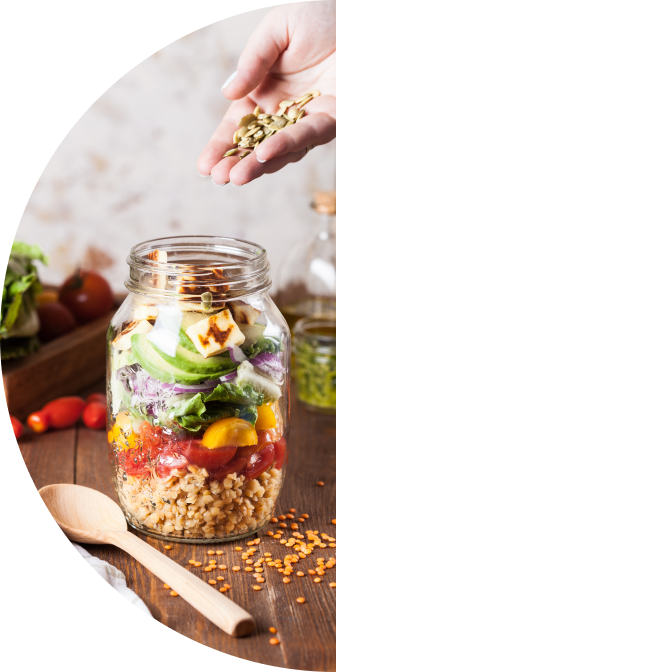 Nutritional Content
One serving of Laal Maas (1g) gives 321 calories, out of which carbohydrates account for 7 percent calories, proteins comprise of 30 percent calories, and fat gives 63 percent calories. One serving of Laal Maas gives about 16 percent of the total daily calorie requirement of a standard adult diet of 2000 calories.
Video
Laal Maas
Tender and flavorful mutton pieces dunked in a spicy and tangy gravy of whole spices, yogurt, and vibrant Kashmiri red chilies, Laal Maas is a royal mutton dish made heavenly with umami flavors which will make you drool just with the aroma and compel you to ask for more while you lick the deliciousness off your fingers.