Besan Ladoo
Type: Ladoo
Course: Sweet/Dessert
Place of Origin: India
State or Region: North India
Main Ingredients: Besan, ghee, sugar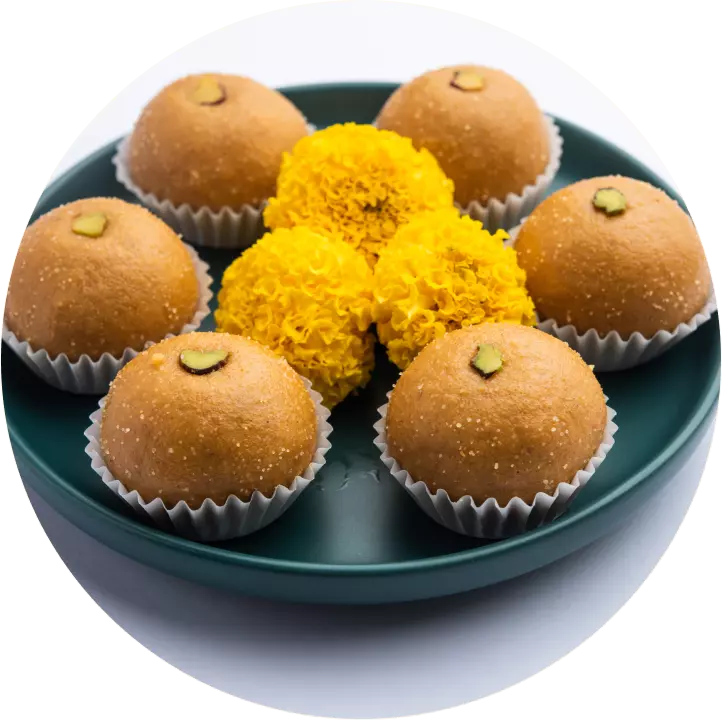 Besan Ladoo or Besan ke Ladoo is a popular and very common Indian sweet made with besan (gram flour from spilt black chickpeas), powdered sugar, and ghee which ooze out the exotic and umami taste, a delight to the palate. Besan Ladoo can be easily found in any sweet shop in India throughout the year and usually make their presence during festivals, celebrations, or weddings. These sweet round balls of happiness formed by roasting gram flour and ghee together with an addition of sugar to make mouth-melting delicious decadency, are loved by people of all walks of life and are especially popular in North India.
There are many varieties of ladoo in India, but Besan ke Ladoo are the most common and widely used, especially during festivals like Diwali. The main part of preparing the Besan Ladoo is the roasting method which is to be done with perfection for the aromatic flavors to be released and to get the right dough consistency. Though the ladoos are quiet easily available in sweet shops, it is fun and an easy process to make Besan Ladoo at home with just a couple of ingredients and a little bit of your time. With the melt-in-mouth texture, Besan Ladoo is always a delight to have at any given point of the day.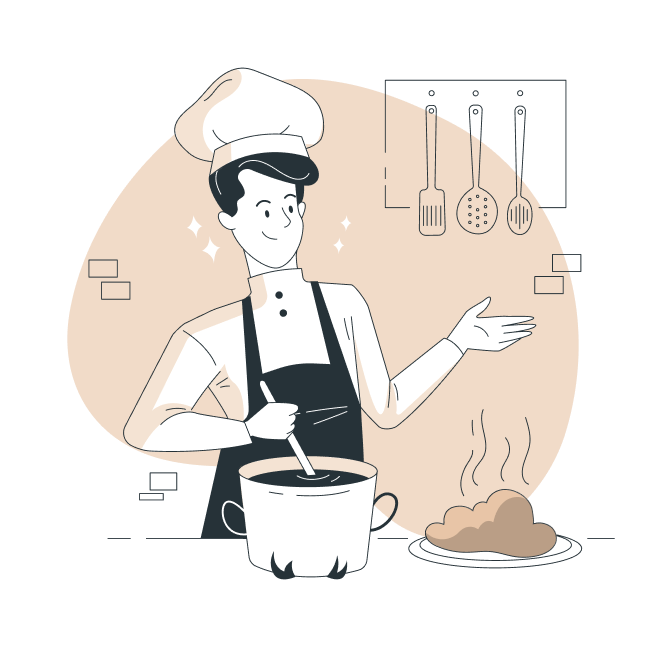 Making of Besan Ladoo
In a deep kadhai or pan, take 1 cup besan and begin to roast it in medium low heat. Stir continuously so that the besan is roasted properly and does not get burnt. Now add half cup desi ghee and mix very well and keep roasting for about 10-12 minutes stirring continuously. The mixture will thicken and change its color and after some time it will start releasing ghee. The mixture will also loose the sides of the pan and will become one, this is the sigh that the mixture for ladoo is ready. Now, take the kadhai from the stove and add powdered sugar according to the sweetness preferred. Mix thoroughly until the mixture is smooth again and all the sugar has dissolved. You can also add some chopped nuts and cardamom powder in the mixture and mix well.
When the mixture has cooled down a bit, take small portion and start making balls. Freeze them in the refrigerator for 5 minutes and then store them in an air-tight container. Serve after meal.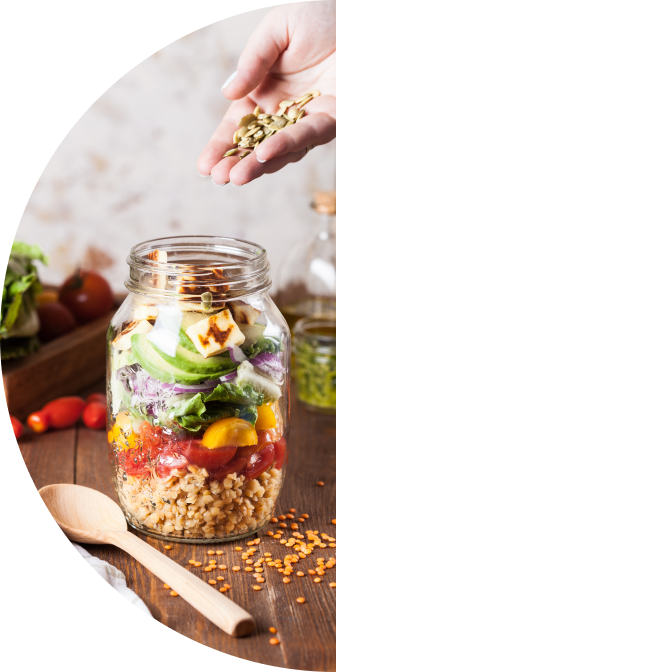 Nutritional Content
One Besan Ladoo gives 307 calories, out of which carbohydrates comprise of 152 calories, proteins account for 32 calories, and the remaining 122 calories come from fat. One Besan Ladoo gives about 15 percent of the total daily calorie requirement of a standard adult diet of 2000 calories.
Video
Besan Ladoo
Sweet and mouth melting balls of delight, Besan Ladoo is a decadent Indian sweet that dissolves in the mouth like a sweet dream and treats the taste buds with its essence of delicious ghee and roasted flour.