Suji Ka Halwa
Type: Halwa
Course: Dessert
Place of Origin: Indian sub-continent
Main ingredients: Semolina, ghee, sugar, nuts (optional)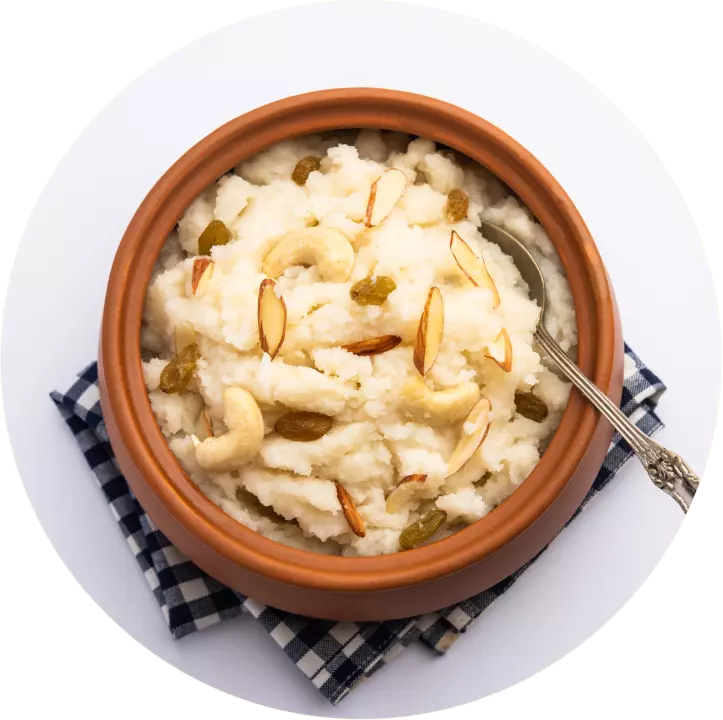 A halwa is a traditional Indian dessert that is made with different types of veggies, lentils, flours, and fine grains which is roasted in ghee with an addition of milk or water and sugar. Out of the many varieties of halwa, Suji Halwa or Suji Ka Halwa is one of the most common and popular halwa desserts in India, especially in North and Central-West India. Suji Halwa is a type of halwa dish made by toasting suji (semolina or rawa) in ghee and then adding in hot water along with sugar. It is a perfect dessert after meal or as a snack in the evening and can also be enhanced by adding chopped nuts and desiccated coconut.
According to the food scholars, this dish was brought to India by the Mughals, but it is already listed as shali-anna, present-day Kesari Bhat served mostly in Karnataka, in Manasollasa, a 12th-century work by Someshvara, a South Indian Chalukyan king. Suji Halwa is also known as Sheera in Maharashtra and is an easy to prepare mouth-melting dessert. Though water is usually added in this recipe, in some variations milk is added instead of water and is called as Milk Kesari. For that, suji is not browned like it must be if water is being added. In north India, suji halwa is also made during special occasions such as Pooja or any other auspicious ceremony and is taken as a prasad or it could be made during festivals such as Diwali as well. Nonetheless, since it is a simple and delicious dessert, no excuse is needed to make Suji Halwa and is always a hit with people of ages and can be devoured warm as well as cold.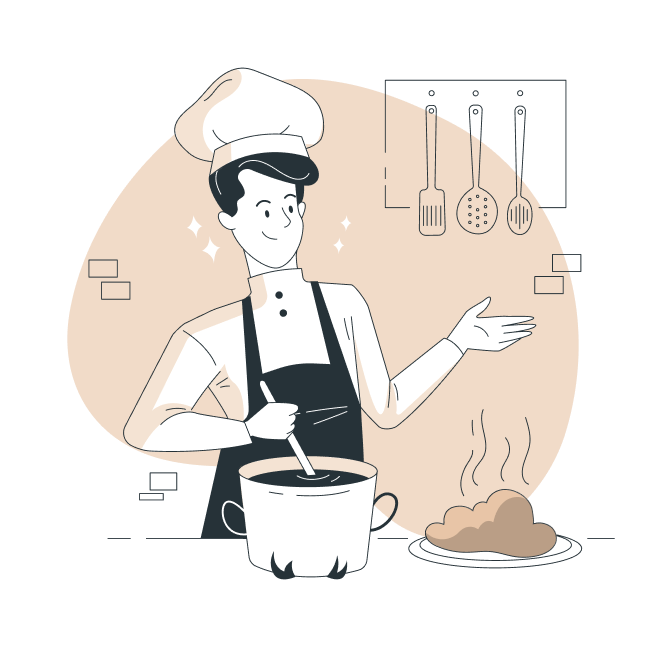 Making of Suji Ka Halwa
Sieve 1 cup of suji to remove any dust morsels and keep it aside. In a deep pot or kadhai, heat ghee and add the suji and mix evenly with the ghee. Keep the flame in medium low and stir continuously to roast the suji and to keep it from getting burned. After 7-10 minutes, the color of suji will start to change and it will start turning brown. In this stage, add hot water into the kadhai so that the suji is completely dissolved and it looks watery. Remember that suji will absorb all the water in a few minutes so add in enough water so that when it is done, the halwa does not taste very dry.
When the water will start to get absorbed and the halwa starts to thicken, add in sugar according to your taste along with chopped nuts and 2 tablespoons of ghee. Mix everything until the halwa is in a runny yet solid consistency and switch off the flame. Serve hot.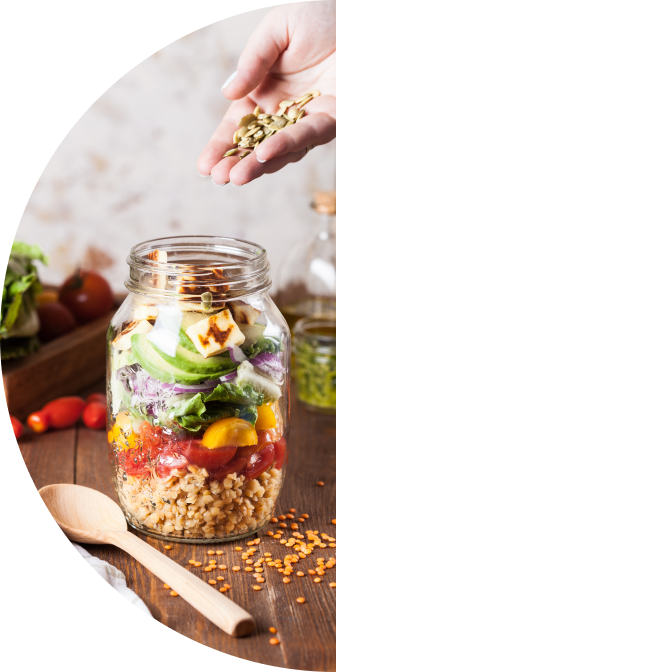 Nutritional Content
One serving of Suji Ka Halwa gives 285 calories, out of which carbohydrates comprise 170 calories, proteins account for 11 calories, and fat gives 101 calories, one serving of Suji Halwa gives about 14 percent of the total daily calorie requirement of a standard diet of 2000 calories.
Video
Suji Ka Halwa
A melt-in-the-mouth dessert that is simple, humble, and delicious, Suji Halwa is the sweet solution for the sugar cravings that can be made in a jiffy and produces umami flavors to delight the taste buds.