Khichdi
Category: Rice or porridge
Region or state: Indian subcontinent
Associated Countries: India, Bangladesh, Pakistan, Nepal, Trinidad and Tobago, Guyana, Suriname, Fiji, Mauritius
Main Ingredients: Rice, lentils, spices
Be it the first solid food used to feed the babies, comfort food in sickness, or go-to food when you are out of vegetables at home, Khichdi is a versatile South Asian cuisine made of rice and lentils and made aromatic flavourful with spices. Made in other variations with bajra and moong dal and sabudana (sago) during the fasts in North/Northwest Hindu families, Khichdi has been a part of the Indian food culture from several millennials. Khichdi is known with the same in Kerala, a similar kind of dish is prepared in Tamil Nadu and Andhra Pradesh known as Pongal, while the Kannadigas prepare Huggi with moong dal Bisibelebhath. Khichdi is a salty porridge that can be made even more healthy and delicious by adding some vegetables such as potato, cauliflower, broccoli, or spinach to it.
The word Khichdi has been derived from the Sanskrit word 'Khicca' which means a dish of rice and legumes. It is a very popular dish across the Indian subcontinent including Bangladesh, Nepal, and Pakistan and is widely prepared in several Indian states with a regional twist. A hearty and healthy meal, Khichdi is protein packed, super comforting, and flavourful dish that is made easily under 30 minutes with just a few ingredients from the pantry. Every country has its own comfort food, loved either for its health benefits or the ease of making it. Khichdi is the most popular comfort food in India, loved by many because of its nutritiousness, inexpensiveness, and it's vegetarian delicacy. Topped with ghee and accompanied with raita or pickle, Khichdi is a wholesome and humble cuisine that can be made a part of everyday meals for several health properties.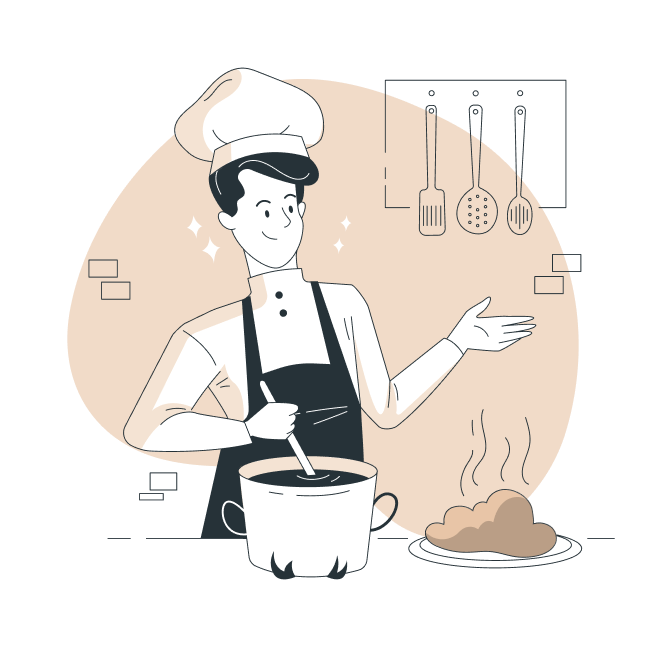 Making of Khichdi
To make Khichdi, rinse and soak the lentil (moong) and rice together and keep aside till the onions and tomatoes are being chopped. It is optional to add onions and tomatoes to it and you can directly cook the khichdi in oil and condiments, but roasting onions and tomatoes gives it a good flavour. Now, heat oil or ghee in a cooker and add cumin seeds, carrom seeds, asafoetida, garlic, ginger, green chilies, and sauté for a minute. In this, add onions and fry till golden brown then add tomatoes along with salt, pepper, and turmeric accordingly. Roast the tomatoes until they are mushy and soft and now add the soaked rice and lentil. After stirring for 30 seconds, add water for porridge like consistency or however you want your Khichdi to be. Close the lid and cook till 3 whistles. After 10 minutes, open the lid and stir well and taste the salt as well. If you want to add more water then add boiled water to it accordingly and cook with an open lid for 3-5 minutes. Serve with a dollop of ghee with some pickle or raita.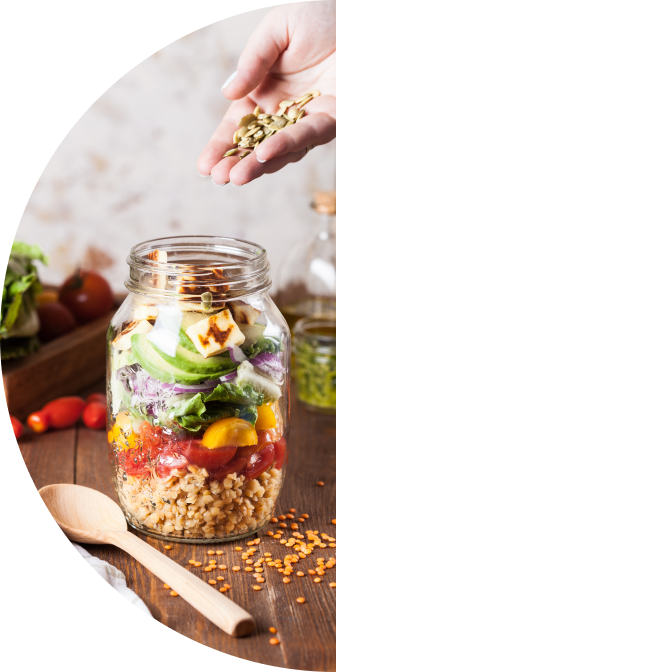 Nutritional Content
Khichdi made with moong dal has many health benefits, according to Ayurveda, moong dal is Tridoshic in nature and can balance all the 3 doshas in body – vata, pitta, and kapha. That means the lentil has properties to balance any kind of disturbances in the body by naturally detoxifying the whole system.
One serving of Khichdi offers 320 calories, out of which carbohydrates comprise 232 calories, proteins account for 50 calories, and the remaining 38 calories come from fat. One serving of dal Khichdi provides 16 percent of the total daily caloric requirement of a standard adult diet of 2000 calories. 
Video
Khichdi
A soulfully nutritious and deliciously wholesome meal, Khichdi is an Ayurveda approved rice and lentil dish that is savored as comfort food, which is light on the tummy and pleasing on the palate with the delicate taste of lentils and the fragrant zest of spices and ghee.