Bombay Biryani
Type: Biryani
Course: Lunch/Dinner
Place of Origin: India
Region of State: Bombay or Mumbai, Maharashtra
Main Ingredients: Meat (chicken, mutton) or vegetables, spices, condiments, onions, tomatoes
A perfect treat for the weekends or a showstopper during parties, a full of flavors and mouthwatering biryani can never fail you. With so many varieties of biryani available across the nation, let's not get confused and dive straight into the financial capital's favorite, Bombay Biryani. A heavenly delicacy made with marinated meat (chicken/mutton), fried onions, spice infused long grainy rice, fried potatoes and onions, and specially made Bombay Biryani masala, Bombay Biryani is a rich dish which is nothing less than a feast for the senses. Bombay Biryani can be made in a vegetarian or non-vegetarian version but the non-vegetarian version is more popular among the masses.
This biryani is distinguished by a mild sweetness from dried plums, fried onions and the kewra essence used to garnish the biryani before putting it on dum. Another feature which is different than other biryanis is the use of fried potatoes in this one. Bombay Biryani aka Mumbai Biryani is served in most of the restaurants as well as street side small vendors and dhabas, where people line up waiting for their turn to savor and relish the drool-worthy spicy biryani to take away the day's stress or to enjoy a lazy weekend.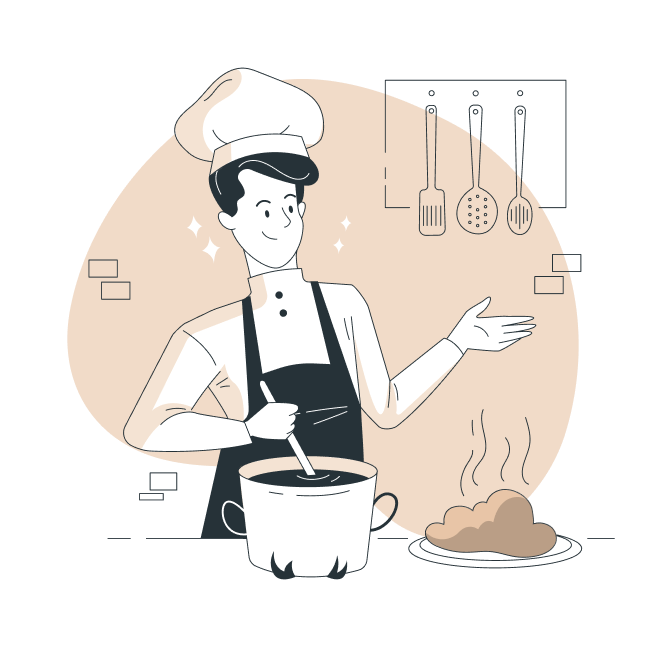 Making of Bombay Biryani
Bombay Biryani also uses the similar main ingredients used in Biryani is other states as well. In this recipe fried potatoes are also used along with fried onions which are used for marinating the meat (chicken/mutton), while cooking, and layering and homemade biryani masala. Firstly, take a bowl and add ingredients like coriander powder, turmeric powder, pepper powder, ginger-garlic paste, coriander leaves, curd, salt, and some fried onions with chicken/mutton and mix and keep aside for at least 2 hours. Now, heat some oil/ghee on a large pot or pressure cooker and add aromatics such as star anise, cinnamon stick, black cardamom, green cardamom, cumin seeds, cloves, and pepper corns and fry them for a few seconds and then proceed adding soaked rice. Add required amount of water to half cook the rice and then drain the excess water and keep aside for later use. Fry some cashews and dried plums and keep aside for later use.
Dry roast the biryani masala by mixing cumin seeds, star anise, cardamom, cinnamon, cloves, black cardamom, nutmeg, mace, and pepper corn and grinding them after adding a pinch of salt to a coarse powder for later use. Heat ghee on a pot and add a portion of fried onions, chopped tomatoes, slit green chilies, and a little bit of ginger garlic paste. Add the biryani masala and the marinated meat and fry for 5-7 minutes on high heat. Add more salt and spices according to your taste and cook the meat for the next 20-25 minutes on low heat until it is almost but not completely cooked. Now, add in the fried potatoes and cook for another 3 minutes and then set aside.
Its time to assemble the biryani now. In a deep bottom pot, spread half of the prepared meat followed by half cooked rice and top it with fried onions, mint leaves, and coriander leaves. Layer the remaining cooked meat and then the remaining cooked rice and garnish it with fried onions, mint leaves, coriander leaves, good amount of ghee, fried cashews and dried plums, a little bit of kewra essence, and some saffron water. Close the biryani pot with a lid and seal the lid with a dough strip from all sides. Dum cook the biryani till steam starts to come out from the dough seal and then keep the pot aside to let it cool down without opening the lid. After 10-15 minutes, serve hot with fresh raita or chutney.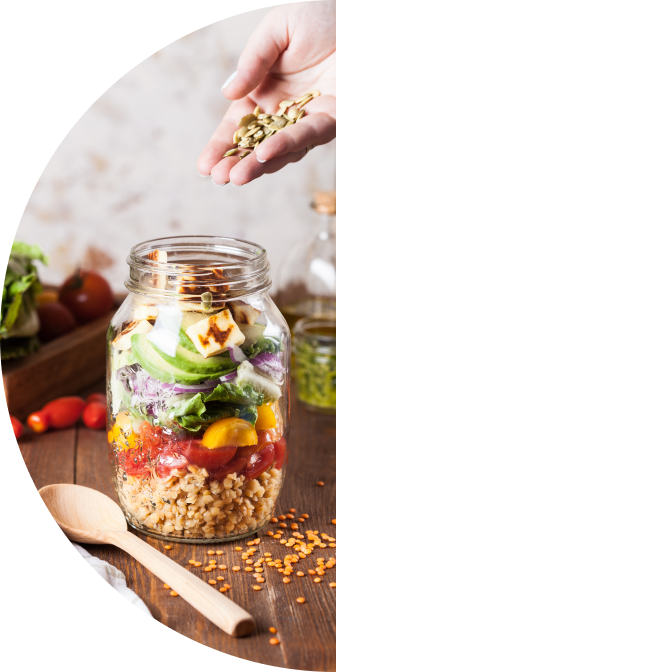 Nutritional Content
One serving of Bombay Biryani (non-veg) gives 260 calories, out of which 68 percent comprise of carbohydrates, 24 percent comes from fat, and the remaining, and the rest 8 percent calories comes from protein. One serving of Bombay Biryani offers about 13 percent of the total daily caloric requirement of a standard adult diet of 2000 calories.
Video
Bombay Biryani
A mouthwatering and zestful Bombay Biryani that will easily make you drool in an instant, savor the delight in your mouth with the heavenly aroma of spices and the succulent texture of meat blended with the fluffy rice to tease your taste buds and satisfy your cravings.