Chicken Wrap
Type: Snack/Wrap/Roll
Course: Main course
Main ingredients: Chicken, sauteed veggies, tortilla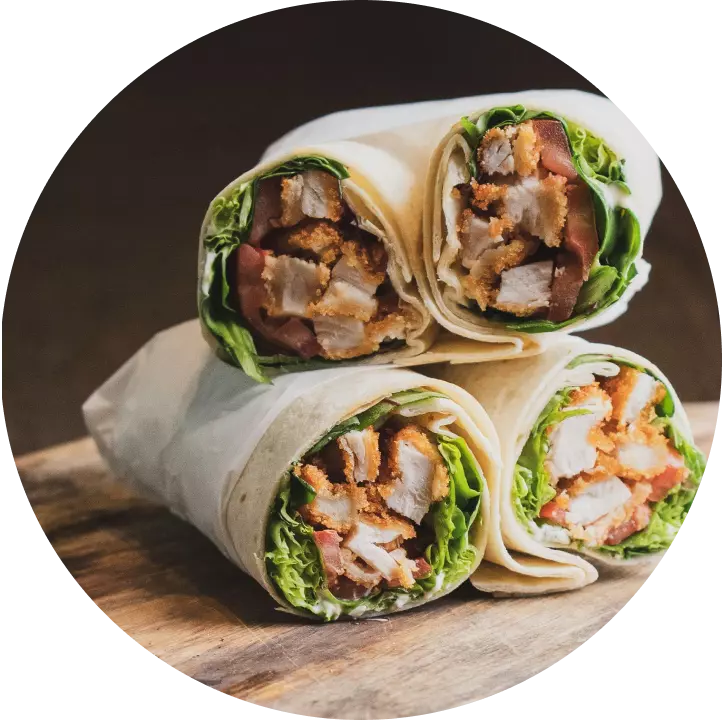 Delicious, spicy, and flavorful chicken packed with grilled veggies and sauces and wrapped in a tortilla wrap to form one of the most delectable and easy to make dish, Chicken Wrap is a quick meal that can be made even with leftover chicken. All that is needed is some pre-cooked or leftover chicken, veggies of your choice, garlic sauce or green chutney, and a tortilla wrap, and your easy and quick Chicken Wrap is ready to be devoured within a few minutes.
Shredded chicken or small cubes of chicken are used for the Chicken Wrap so that it is easy to cook them, and they are easy to bite as well. An addition of cheese inside the wrap makes it even more mouthwatering and the stretch of that cheese pull gives a delightful satisfaction. Chicken Wrap can be made for dinner or lunch and that too in advance if you have plans to be early. The chicken, sauces, and tortilla highlight the subtle flavors of the ingredients and make a heavenly combination that excites the taste buds. Enjoyed all over the world and especially in western countries, Chicken Wrap is a delightful dish to be relished at any time of the day.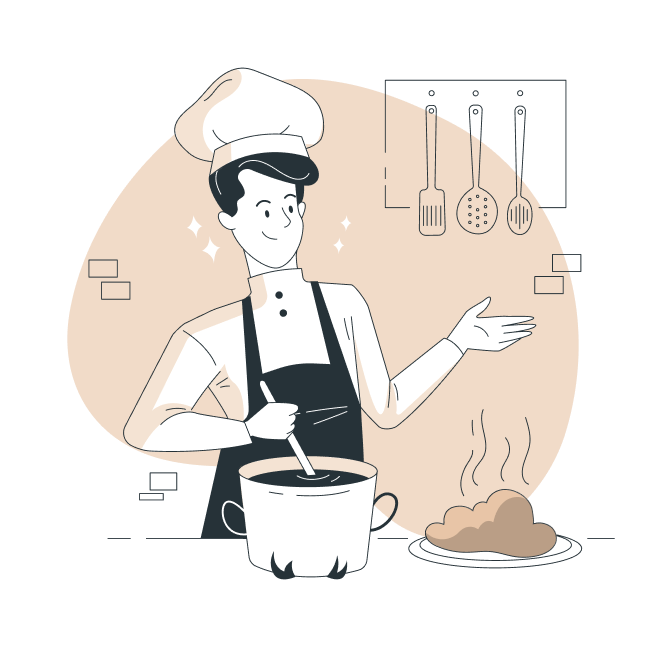 Making of Chicken Wrap
Chicken Wrap is made using a tortilla which is easily available in any store, or you can also use a leavened dough flatbread if you are running short of tortillas. To make the wrap, heat a pan and put the tortilla on it and half cook it from both sides until slightly crispy.
Heat up oil in the same pan and add some slices onions and garlic and sauté for a while. Add chicken cubes or shredded chicken along with a pinch of turmeric, red chili pepper, black pepper powder, cumin powder, garam masala, and salt and stir occasionally. Add some water and cook the chicken completely.
To assemble the wrap, take the cooked tortilla and spread some chutney or sauce of your choice and place the chicken in the center. Top it with some lettuce leaves or grilled capsicum and sliced onion. Roll it tightly and place it on the grilled pan or plane pan to cook for another 2-3 minutes from all sides. Wrap foil around it and enjoy the hot and piping tortilla wrap.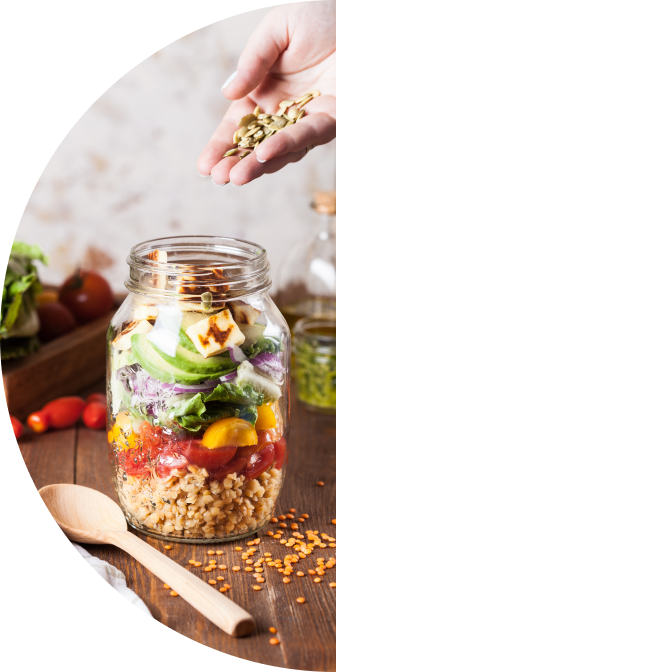 Nutritional Content
One Chicken Wrap contains 554 calories, out of which carbohydrates comprise 33 percent calories, proteins account for 23 percent calories, and the remaining 44 percent calories come from fat.
Video
Chicken Wrap
Wrapped inside the chewy tortilla is a flavorful union of spicy induced chicken, crunchy veggies, and zestful sauces that make up the wholesome Chicken Wrap, which is not only delightful to devour but keeps the hunger at bay with only a little effort.