Gobi Manchurian
Type: Fritter
Course: Snack/appetizer
Place of Origin: Mumbai, India
Main Ingredients: Cauliflower, capsicum, garlic, onions, soy sauce, vinegar
Crunchy and delicious gobi (cauliflower) coated with a sweet-tangy, and slightly spicy aromatic sauce, is a cure for the hunger quenched tummy and a treat for the taste buds. Gobi Manchurian is one of the most popular Manchurian dishes from the Indo-Chinese cuisine in which the Manchurian gravy is the star which is made with chili sauce, vinegar, soy sauce, ginger & garlic, tomato ketchup, and corn starch. Gobi Manchurian is a delectable fusion of the Indian and Chinese cuisine which is present everywhere from street stalls to restaurants and even in parties all-across the Indian subcontinent. It bores very small resemblance to the traditional Manchu cuisine of Northeastern China and is said to have been invented by Nelson Wang, a cook at the Cricket Club of India in Mumbai.
Gobi Manchurian is made by coating the cauliflower in batter and then deep-fried till crispy perfection. These crispy cauliflower florets are then tossed in a sweet, sour, and hot Manchurian sauce to make a wholesome delight. Manchurian has several variations which includes vegetable Manchurian made with mixed vegetable ball, paneer Manchurian, soya chunk Manchurian, chicken Manchurian, fish Manchurian, etc., Gobi Manchurian is also quiet famous among the mass and is raved by many Indians. The mouthwatering aroma and a unique and crunchy taste of the fried cauliflower makes this dish a super delectable appetizer which can be made dry or with a gravy.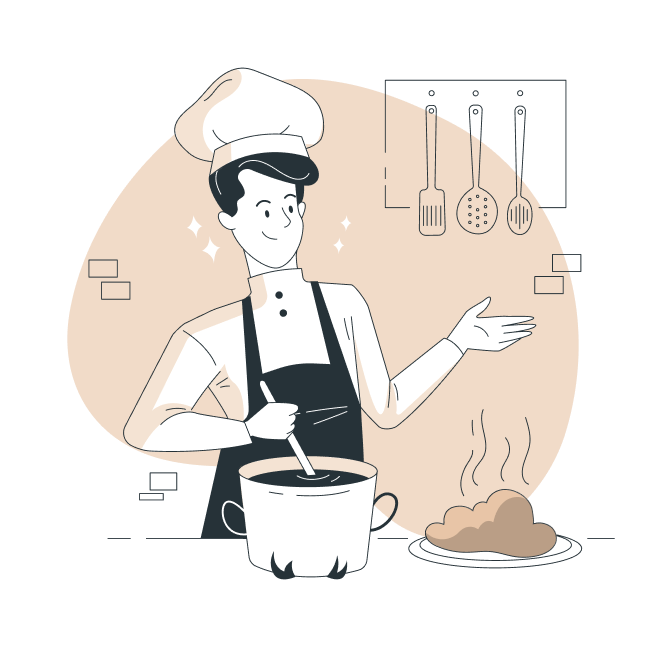 Making of Gobi Manchurian
To prepare cauliflower, add the florets in hot water and drain after 5 minutes. Spread them in a clean cloth to remove the excess moisture and dip them in a thick batter made of corn flour, maida, salt, black pepper powder, red chili powder, and water. Heat up oil in a deep pan or wok and dip the cauliflower florets in it to fry until golden and crispy.
For the Manchurian sauce, add oil in a pan or wok and heat it up. Add chopped ginger, garlic, green chilies, and sauté for about a minute, then proceed by adding spring onions, diced onions, and diced bell peppers. After a few minutes, add soy sauce, red chili sauce, green chili sauce, tomato ketchup, vinegar, chili powder and water mix, a pinch of sugar, salt, and mix well. Pour a few spoonsful of water and mix again to cook for about 2 minutes. If you want to make a gravy Manchurian, then add some more water and corn flour slurry to make the sauce thick.
Add the fried cauliflower florets in the Manchurian sauce and toss well. Garnish with spring onions and enjoy hot with tea/coffee or gravy Manchurian with rice or noodles.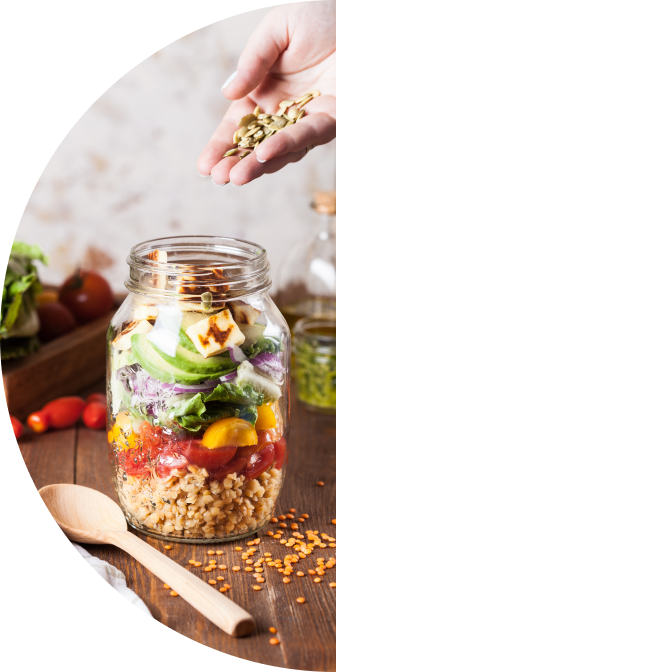 Nutritional Content
One serving or one plate of Gobi Manchurian gives 542 calories, out of which 22 percent calories comprises carbohydrates, 74 percent calories contain fat, and the remaining 4 percent calories comes from protein. One serving of Gobi Manchurian gives about 27 percent of the total daily calorie requirement of a standard adult diet of 2000 calories.
Video
Gobi Manchurian
Prepare your palate to devour this deliciousness of coated cauliflower in a sweet-tangy and spicy umami sauce known as Gobi Manchurian, which makes for an oozing appetizer and teases the taste buds with the zest of a concoction of flavors.