Pasta
Type: Appetizer
Place of Origin: Italy
Main Ingredients: Wheat flour/All-purpose flour, salt, eggs, water, sauces
A quick and easy meal that is delicious, healthy, and nutritious, what more can this hunger quenched tummy desire for? A delectable plate of vegetable pasta with more of veggies than pasta or high protein-packed pasta with sauteed meat, be it of any kind, Pasta is one of the most loved cuisines all over the world with several types, variations, and taste, but what remains the same is the die-hard fan following of it across the globe. Boiled to perfection and tossed in tangy garlic herb tomato sauce with fragrant spices and nutritious vegetables or meat, Pasta is an Italian delicacy that has made home in all corners of the world and is loved by foodies of all ages.
Pasta has several variations and comes in different shapes and sizes that are easily found in small, big, or luxurious restaurants or hotels. From flat spaghetti to hollow penne, from crescent moon macaroni to spirals, from shell shaped to noodles, pasta presents itself in all forms possible and can be blended with all kinds of ingredients and aromatics to produce a mouthwatering meal. Beautifully roasted and caramelized veggies or meat, a fragrant and buttery pasta sauce, and slippery yet perfectly boiled pasta, when all combined produces a heavenly meal that is not less than a treat to the palate. To enhance your weekend meal, try pasta made with just spinach paste, or white sauce pasta with all-purpose flour and tons of cheese, or red sauce pasta with tomato sauce and herbs, or non-veg or seafood pasta to have a wholesome meal.
Pasta can be made fresh, or it can store brought, both works fine. The typical ingredients to make pasta dough include wheat flour or all-purpose flour, egg, salt, water. Egg and salt are first mixed with the flour and the dough is kneaded by mixing water. There are several ways in which the sheets of paste are shaped, depending on the type required. The most popular types of pasta include penne, spaghetti, macaroni, spiral, etc. Kitchen pasta machines, also called pasta maker, are used to make large amounts of fresh pasta where first it is made into thin sheets and then taken out through a 'comb' to produce the desired shape. Whether it's a family gathering, tiffin for kids, picnic lunch, or late-night cravings, be it all-purpose flour pasta, wheat flour pasta or gluten-free pasta, it fits in all the situations and satisfies the desire with a happiness on our face and a full tummy.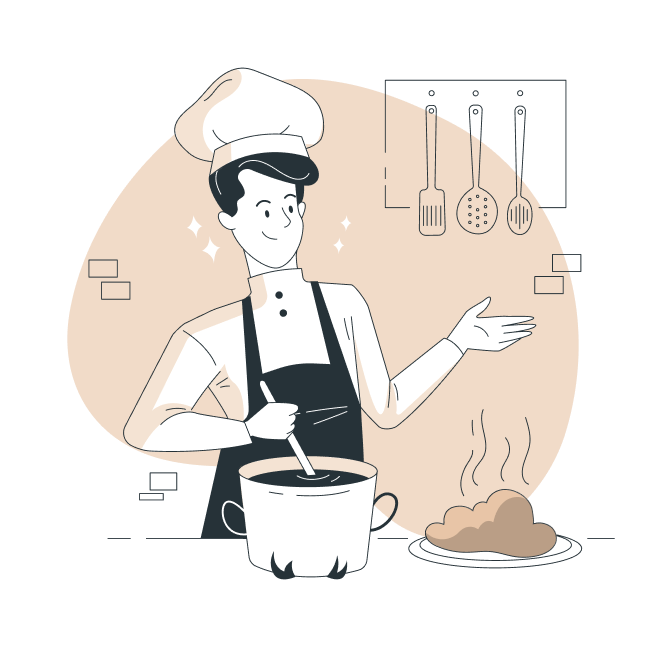 Making of Pasta
A regular vegetable pasta mainly requires veggies such as broccoli, mushroom, carrots, corn kernels, spring onions, bell pepper, etc., boiled pasta of any kind, herbs, and butter or oil. Heat some water in a deep pan and add salt to it, then proceed towards adding the pasta in hot water. Boil it for about 10 minutes and drain the excess water. Chop the vegetables of your choice and crush/grind some tomatoes to make tomato sauce.
Heat some butter in a pan and add chopped garlic and green chilies and saute for a while. Add chopped onions and fry till light golden and then add the chopped vegetables to roast for 5 minutes. Add in the tomato paste or tomato puree along with aromatics such as basil powder or leaves, black pepper powder, salt, oregano, red chili flakes, and mix everything well. Stir for another 5 minutes and add the boiled pasta. Mix everything and adjust salt as required. Add some cheese (optional) to level up the taste and serve in a plate to munch on.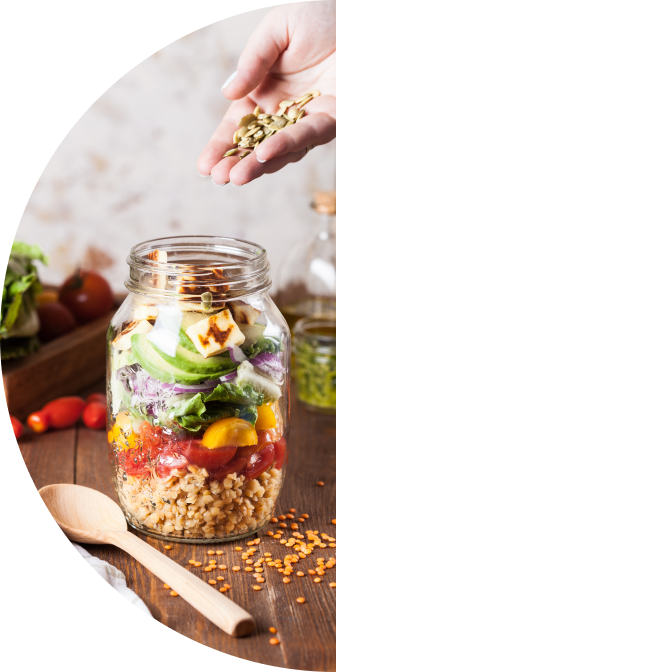 Nutritional Content
One serving of vegetable pasta (one cup) gives 268 calories, out of which carbohydrates comprise 59 percent of calories, proteins account for 16 percent of calories, and the remaining 25 percent of calories come from fat. One serving of pasta gives about 13 percent of the total daily calorie requirement of a standard diet of 2000 calories.
Video
Pasta
A sauce glazed beautiful shape, loaded, and made nutritious with colorful veggies and herbs that oozes an intoxicating droolworthy aroma, Pasta is a chef's kiss that delights every cell in the body with its soft texture, umami taste, and mouthwatering aroma.