Raj Kachori
Type: Snack
Place of Origin: India
Region of State: Rajasthan/North India
Main Ingredients: Refined flour, besan, curd, moong dal, boiled potatoes, chaat masala, salt, onions, Chutney
Referred to as the King of the Kachoris or the King sized kachori, Raj Kachori is a rich, full of flavors and extravagant delightwhich infuses the palate with an array of zests while teasing the taste buds. A circular disc prepared with maida/refined flour and suji with a crispy exterior and the stuffing to die for, Raj Kachori can be devoured as a snack in the evening with a hot steaming cup of tea or it can be made as a breakfast meal when you feel like eating something rich and flavorful. Relished with fresh green chutney and tamarind chutney with a concoction of sweet and savory toppings, Raj kachori always takes the center spot at any party or family gathering with everyone craving for more.
One of the favorite snacks in North Indian states, Raj Kachori is basically a combination of simple kachori made fancy with chaat ingredients such as boiled potatoes, pomegranate seeds, curd, chutney, and chaat spices. Mostly prepared in the historical state of Rajasthan, you can find Raj Kachori in almost all the desi restaurants in North India. Its over the top presentation and the sensational aroma makes it impossible to resist once you get a glimpse of it on the table next to you.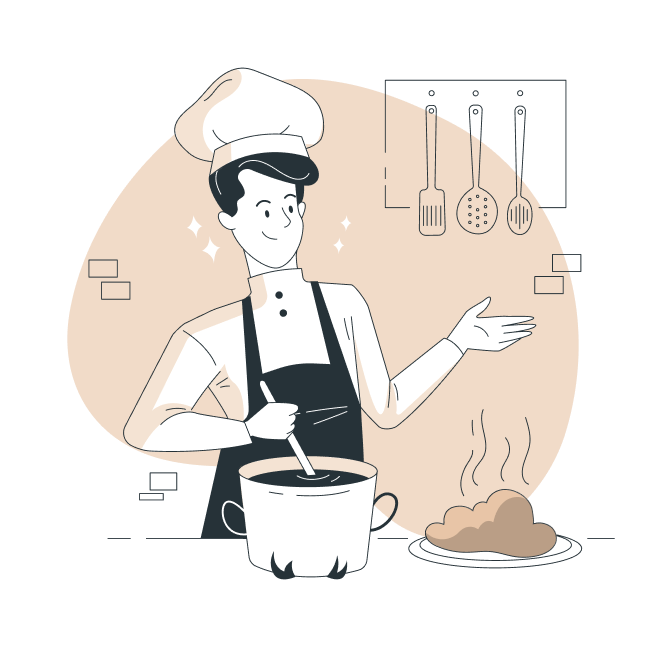 Making of Raj Kachori
Soak some moong dal and boil it with some salt for about 10 minutes and put it aside for later use. For the Raj Kachori puri, a dough is prepared by mixing refined flour, suji, baking soda, salt, and oil and then kneading a firm dough by adding water little by little. Take a pan and dry roast besan (gram flour) until it turns golden brown and add some salt, pepper, and turmeric and close the flame. Coll down the mixture completely. Take medium sized ball from the dough and flatten a little by palm and fill it with the besan mixture, then close it to make a ball again. Roll using a rolling pin in the size of a puri and drop it into hot oil to cook them till golden brown and fluffy. Place them aside to cool, making sure that the outer layer doesn't break.
When the puris are colling prepare tamarind chutney and green mint and coriander chutney, chop some apples, onions, and boiled potatoes, peel off some pomegranate seeds. Also, if you want to, add some boiled chickpeas as well. When the puris become cold, they will turn crispy. Poke the center of the puri to make a hole and fill it with boiled potato cubes, boiled chickpeas, moong dal, chopped onions, generous amount of curd, tamarind chutney, green coriander chutney, pomegranate seeds, and sprinkle some chaat masala, cumin seeds powder, chili powder, salt, and amchur powder. Garnish with some coriander leaves, sev, and some more pomegranate seeds and cherish the delight.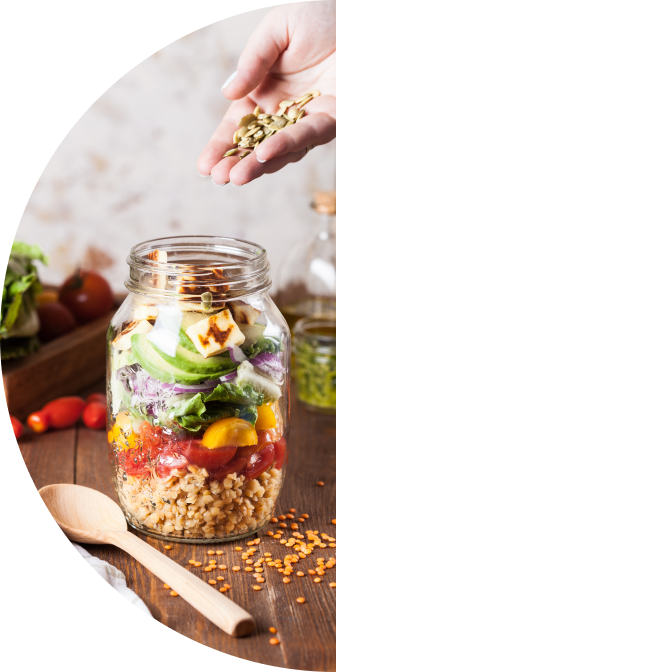 Nutritional Content
One Raj Kachori gives 200 calories, out of which 53 percent comprises carbohydrates, 34 percent comes from fat, and the remaining 13 percent comes from protein. One Raj Kachori offers about 10 percent of the total daily calorie requirement of a standard adult diet of 2000 calories.
Video
Raj Kachori
A fusion of kachori and chaat ingredients brought together to form a delectable dish with gastronomic flavors in the mouth, Raj Kachori is a royal treat which not only makes your loved ones happy but compels your senses to jump with glee with just a single bite.