Samosa
Type: Savory pastry
Course: Snack
Region or State: South Asia, Middle East, East Africa, Central Asia
Main Ingredients: Flour, vegetables (potatoes, onions, peas), spices, condiments, oil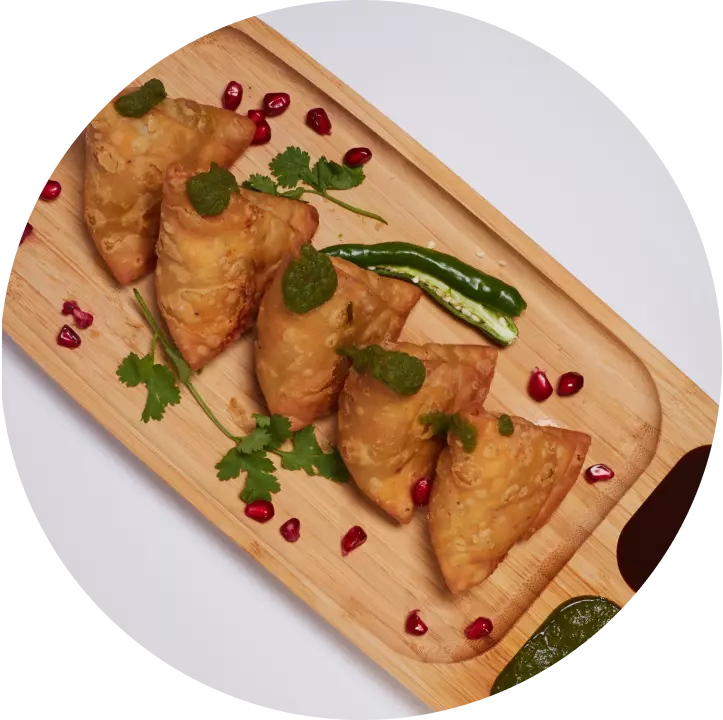 The flaky, crunchy, and full of essence Samosa is something that is something that is always the last resort when all the other fancy snacks fail. A hearty and wholesome street food most popular in North India, Samosa features a pastry-like crust that filled with a savory concoction of mashed potatoes, spices, and peas for a mouthwatering and satisfying snack. Dunk it in the fresh green mint and coriander chutney for a snack or eat it along with a spicy gravy of chickpeas for a full meal, Samosa is a dynamic food that can be altered according to your preference and mood.
The word 'Samosa' can be traced back to the Middle Persian word 'sanbosag' which means 'triangular pastry'. Similar pasties are called 'sambusak' in Arabic and 'sambusaj' according to the Middle Arabic recipe. A Samosa is prepared with an all-purpose flour (maida) and is stuffed with a spicy and flavorful filling, often a mixture of mashed potatoes, onions, peas, green chilies, ginger, and spices. A Samosa filling can be vegetarian or non-vegetarian and the entire savory pastry is deep-fried to achieve that beautiful golden color. Served hot with fresh green mint and coriander chutney or tamarind chutney, Samosa explodes in the palate with a blast of delectable flavors packed in one single bite.
Samosa is a popular snack that is found all over India and other South and Central Asian countries. In North India, Samosa is one of the most famous and loved snack that is available at every corner of the street in all restaurants and road-side vendors. In the states of Assam, West Bengal, Odisha, and Jharkhand, a version of Samosa called Singara or Singra is very popular and is found everywhere. They are a bit smaller in size than North Indian Samosas and the filing consisting chiefly of cooked diced potatoes, peanuts, and raisins. They are made of all-purpose flour and deep-fried to get a flaky texture. In Hyderabad, a smaller version of Samosa is served with a thicker pastry crust and minced-meat filling called as Lukhmi. The states of Andhra Pradesh, Kerala, Tamil Nadu, and Karnataka serve a slightly different version of samosa that are folded differently with the filling consisting of mashed potatoes with spices, fried onions, peas, cabbage, carrots, curry leaves, and chilies. Meat version is also available in the south Indian eateries which are quite common.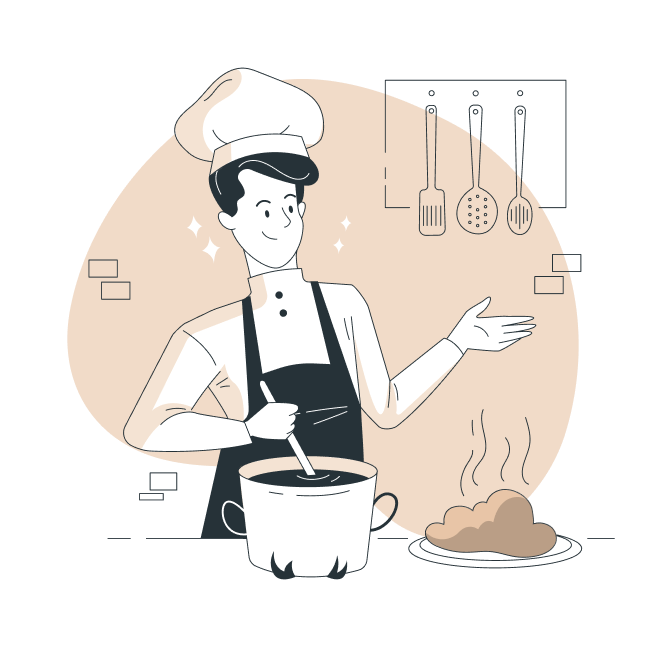 Making of Samosa
The first step is to boil the potatoes and peas in separate pots and once done, peel the skin of potatoes and keep them aside to cool down. In a bowl take all-purpose flour, some carrom seeds, asafetida, a pinch of salt, and ghee and mix everything together and then using water, knead a soft but firm dough. Cover it with a clean cloth and keep it aside for later use. Mash the boiled potatoes and half of the peas as well. In a pan add some cinnamon stick, clove, black cardamom, black pepper corns, cumin seeds, fennel seeds, coriander seeds, and dry roast the spices for a minute. Then put in a grinder and grind to a fine powder. Now add and heat some oil in the same pan and add cumin seeds, asafetida, chopped ginger, green chilies, cooked green peas, red chili powder, mango powder, and the dry ground spice mixture. Stir for a minute and then add the mashed potatoes along with some coriander leaves and stir nicely. Add salt and extra pepper if needed.
Now take small-medium sized balls and roll them out in a circle. Cut from the center and brush some water around the circumference. Now, join the edges to form a cone and press the edges along the line so that it is sealed perfectly. Fill the cone with the stuffing and seal the upper layer as well making sure there are no cracks. Heat oil in a deep wok or kadhai and deep-fry the samosa until golden in color and enjoy hot along with a fresh green chutney.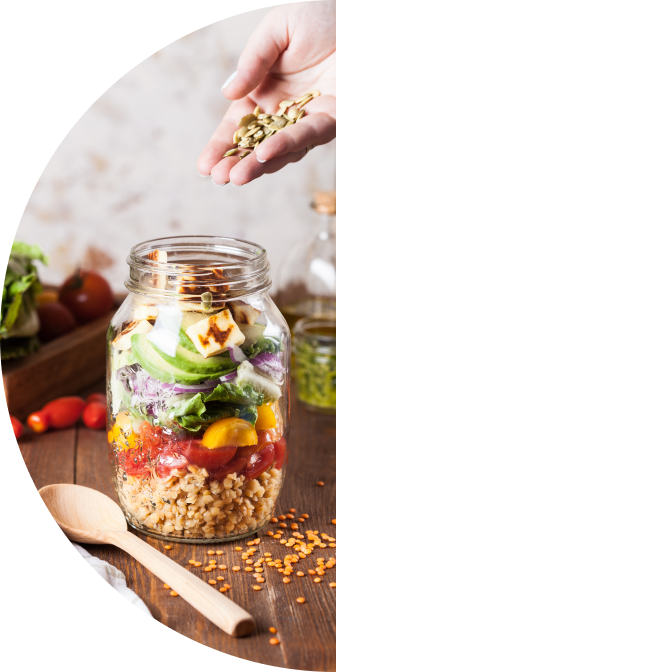 Nutritional Content
One Samosa gives 91 calories, out of which carbohydrates comprise 32 calories, proteins account for 6 calories, and the remaining 71 calories comes from fat. One Samosa provides about 5 percent of the total daily calorie requirement of a standard adult diet of 2000 calories.
Video
Samosa
A flaky and crunchy pocket, full of textures and powerful flavors from the spiced stuffing, a Samosa is a triangular savory dish that does not need an introduction because of the heavenly aroma that follows it everywhere along with the succulent and lip-smacking taste speaks for this divine food.