Minestrone Soup
Type: Soup
Place of Origin: Italy
Main Ingredients: Vegetables (beans, celery, onions, carrots, tomatoes), stock or water, pasta, or rice
Minestrone is a delicious and thick soup of Italian origin prepared with vegetables and often with an addition of pasta or rice. Heavy, nutritious, and scrumptious soup, Minestrone Soup is no less than a meal, with vegetables such as beans, carrots, celery, leafy vegetables, tomatoes, the deliciousness of pasta and cheese. The cuisine also can be made according to the taste of the meat lovers by adding pieces of boiled or cooked meat or bone stock instead of plain water or vegetable stock. There is no set recipe for Minestrone Soup as it can be readied with leftover vegetables with or without pasta. A good broth is the key for a flavorful and thick soup which gives it the authentic taste of Italian cuisine.
The word Minestrone is attested to the English language and means thick vegetable soup while it comes from the augmentative form of 'minestra' meaning 'soup' or more literally 'that which is served'. Because of its origins and the absence of a fixed recipe, Minestrone is widely cooked across Italy in different variations, depending on the traditional cooking time, ingredients, and seasoning. It varies from a thick and dense soup with large quantities of boiled vegetables to a more brothy and soupy like consistency made with small chunks of lightly cooked vegetables or sometimes meat. It was originally made to use up the leftover vegetables and thus is a dynamic recipe that can be molded as per preferences and ingredients at hand. The tanginess of tomato-based soup with a scrumptious flavor of vegetables and the delicious taste of pasta that comes as a surprise is what makes Minestrone a one-of-a-kind cuisine that everyone must devour once.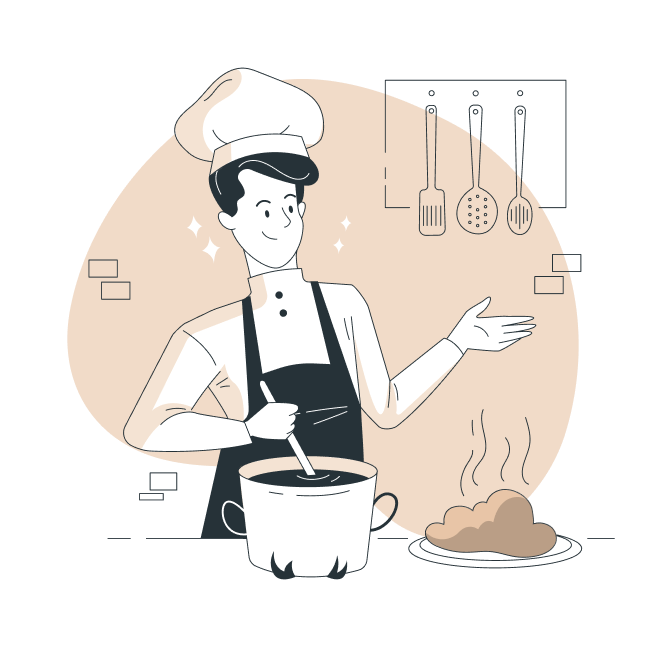 Making of Minestrone
In a deep pan, add some olive oil or any oil or butter and let it simmer. Then add chopped onions, carrots, celery, tomato paste, and a pinch of salt and mix to cook for a while. When the vegetables have softened a bit add the seasonal vegetables of your choice such as potatoes, garlic, oregano, and thyme and cook until fragrant. Now, pour in the diced tomatoes and vegetable broth or water and add salt, bay leaf, red pepper flakes, and freshly ground black pepper according to taste. Bring the mixture to a boil and then cook over low flame.
Keep the boiled pasta ready making sure its not over-boiled or it will be too sticky when it gets cooked in the soup. Add in the pasta and green veggies if you want and cover and cook for another 10 minutes. You can also add raw pasta and let it cook inside the pot. Switch off the flame and remove the bay leaf. Add some drops of olive oil and lemon juice and check salt. Add some parmesan cheese and cover the lid for 5 minutes. Serve hot with basil leaves as garnishing.
For a non-vegetarian version, cook the boneless meat with some salt and add it to the soup while its getting cooked along with other vegetables or you can add meat stock instead of vegetable stock or water.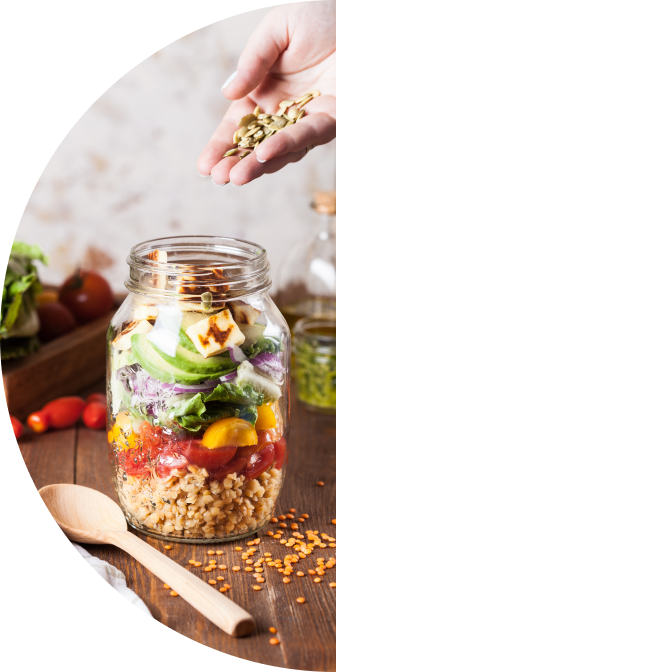 Nutritional Content
One cup of Minestrone Soup (235g) gives 143 calories, out of which carbohydrates comprise 60 percent calories, proteins account for 24 percent calories, and fat provides 16 percent calories. One portion of Minestrone offers about 10 percent of the total daily calorie requirement of a standard diet of 2000 calories.
Video
Minestrone Soup
A dense, delicious, and flavorful soup packed with nutrition, Minestrone is an Italian delicacy that is pleasing to the palate and heavenly to the senses as well. A bowl filled with the goodness of vibrant veggies, scrumptious pasta, and the tanginess from tomatoes, Minestrone Soup is pure glee in every bite.