Chole Bhature
Type: Breakfast, Snack
Place of Origin: India
Region: North India(Delhi, Uttar Pradesh, Punjab)
Main Ingredients: Chickpeas, Semolina (Sooji or Rava), All-purpose flour (maida)
Chole Bhature is a typical Punjabi dish and also one of the famous food in Northern India, especially in Delhi. Soft, thick, and fluffy bhatura made with all-purpose flour, semolina, and curd, fried perfectly in hot oil, and served with luscious and savory spicy Chole is a perfect combination to start your day. Although it is easily available and made throughout the year, people mostly prefer it in winter as the Bhatura with hot Chole helps to keep the body warm in winter.
Chole Bhature is usually eaten as breakfast. The origin of the place is still a topic to debate as most of the sources claim Chole Bhatura originated in Delhi, where it is very famous, but there are some sources that also claim it to be an Uttar Pradesh-originated dish.
There are also many stories about the origin of Chole Bhature, and these stories will lead you to the time of the partition. Some people say that a man named Peshori Lal Lamba was migrated from Lahore and brought this recipe of Chole Bhature with him and opened his Kwality restaurant in Connaught Place and started selling Chole. In contradiction to this story, other people say that a man named Sita Ram started Sita Ram Diwan Chand.
While talking about Chole Bhature, there are some places in Delhi that serve you the best Chole Bhature :
Chache Di Hatti, Kamla Nagar
Sitaram Diwan Chand, Paharganj
Shree Gopal Ji Chole Bhature, Rohini
Anand Ji Chole Bhature, Lajpat Nagar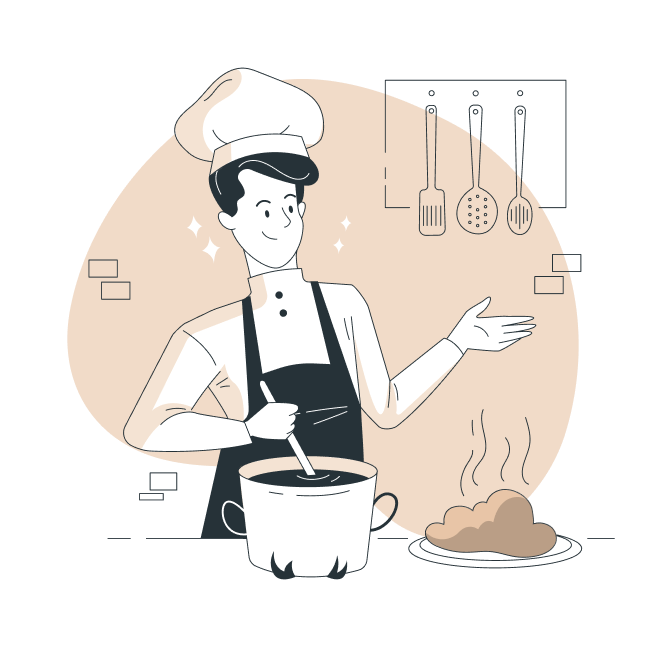 Making of Chole bhature
Making of Chole- Chickpeas, coriander powder, red chili,turmeric powder, Chole masala powder/ garam masala powder, mango powder, asafoetida/hing (optional), salt,cumin seeds, bay leaf/tejpatta, cinnamon, cloves, cardamom, black peppercorn and other spices
Ground paste ingredients– Tomatoes, onion, ginger, and garlic
Take 1 cup of Chickpeas and let them soak overnight in water
With the help of a strainer drain the chickpeas. Now in a pressure cooker, cook the soaked chickpeas for 4-5 whistles.
Now take 1 chopped onion, 2 chopped tomatoes, ½ inch chopped ginger, 3-4 garlic cloves and blend it into a smooth paste.
Now heat oil in a pan. Now put 1 tsp cumin seeds (jeera), 1 large bay leaf (tej patta), 2 inches of Cinnamon (dalchini), 1-3 cloves (lavang), 2 cardamoms (Chota elaichi), 2 black peppercorns (kali Mirch) and fry it till oil become fragrant.
Then add the smooth paste prepared earlier in the pan and sauté it till the oil starts leaving the paste.
Add ¼ tsp turmeric powder, 1 tsp red chili powder, 1 tbsp coriander powder, and 1 tsp dry mango powder (amchur powder)and sauté it for a minute.
Now add the chickpeas, 2 cups of water, and salt to taste.
Turn the flame to low or medium flame and let it cook for 12- 15 minutes. Stir occasionally
Add slitted green chilies, 1 tsp of Chole masala powder, or garam masala powder. Lower the flame, stir it, and cook for 1- 2 minutes.
Now the Chole is ready to serve
Making Of Bhatura-
All-purpose flour, Semolina/ sooji, Curd/ yogurt, Oil, Salt, Sugar, and baking powder
In a bowl, take 2 cups of All-purpose flour, 1 tbsp of semolina, 4 tbsp of Yogurt, 1 tbsp of oil, ¼ tsp baking powder, ½ sugar, and water as per the need and make a soft dough.Cover it with a wet cloth and keep it aside for min 3-4 hours
Make small balls from the dough and with the help of a Rolling Pin (belan), roll out the dough in a thick circle (make sure it won't be too thick or too thin)
Heat enough oil in a kadhai and once the oil is hot turn the flame to medium. Deep fry the bhaturas (thick circles) till it turns a light golden-brown color.
Bhatura is ready. Serve it with hot chole .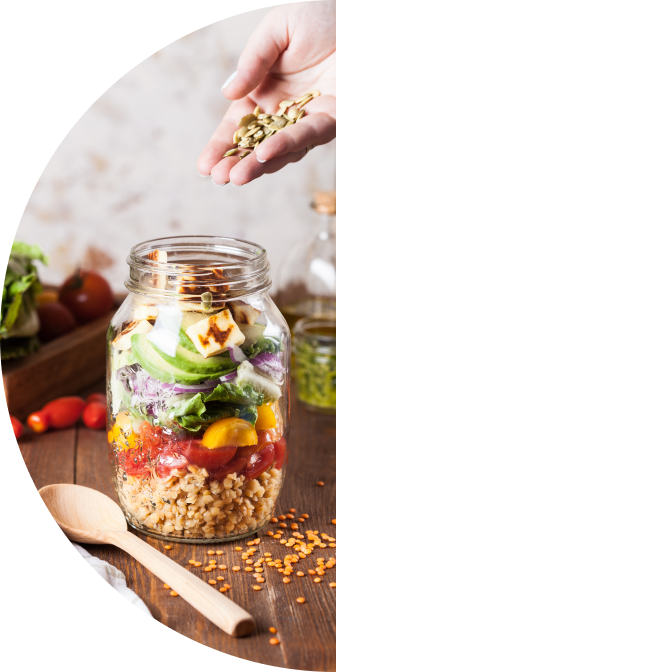 Nutritional Content
One serving of Chole Bhature contains 427 calories, out of which carbohydrates comprise 201 calories, proteins account for 43 calories and the remaining calories come from fat which contains181 calories. One serving of Chole Bhature provides about 21 percent of the total daily calorie required for a standard adult diet of 2000 calories.
Video
Chole Bhature
Soft and fluffy bhatura made with all-purpose flour, semolina, and curd, fried perfectly in hot oil, and served with luscious and savory spicy Chole is a perfect breakfast, especially for winter. Accompanied with achaar and onions is what you call a typical Punjabi Perfect Breakfast