Dabeli
Type: Street food or snack
Place of Origin: India
Region or state: Mandvi, Kutch (Gujarat)
Main Ingredients: Potatoes, masala, pav, peanuts, sev
The colorful and vibrant state of Gujarat is known for several fascinating things and the unique cuisine is one of them. Street food is an emotion and an integral part in every Indian's life and like every other state Gujarat also offers a plethora of finger-licking snacks in its street food category. Talking about street food in Gujarat, Dabeli is one of the most loved and devoured street foods with a sweet and tangy flavor that is enough to startle the taste buds.
Dabeli literally translates to 'pressed' in Gujarati language. The snack is said to have been created by a resident of Mandvi, Kutch, Keshavji Gabha Chudasama, in the 1960s. That shop still exists and is run by his later generation of the family. Made with spiced boiled potatoes with a blend of Dabeli masala that is the USP of this dish, layered with different chutneys and decked inside a buttered pav, Dabeli is a snack that is quite popular in other western parts of India such as Maharashtra, Rajasthan, and Goa.
Dabeli is often considered as the close cousin of Vada Pav because of its similarities in looks and the use of pav. Also known as Kacchi Dabeli or Double Roti, Dabeli produces an explosion of myriad flavors in the mouth, the credit for which goes to the humble yet important Dabeli masala. It is a mixture of dry ground powder made essentially with dried red chilies, some whole spices, and salt. Though the masala can be made at home and is available in mostly all the cities, the authentic and flavorful masala is said to be available only in Mandvi and Bhuj. Dabeli can be jazzed up with several other ingredients of choice such as pomegranate seeds, sev, peanuts, crunchy onions, and coriander leaves. It is easy to prepare and makes for a delicious and heartwarming snack that is loved by people of all walks of life.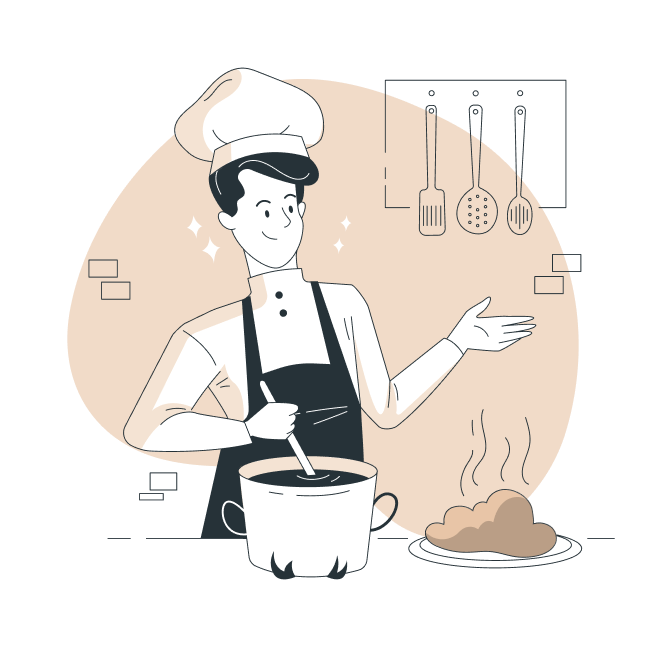 Making of Dabeli
Dabeli Masala- In a pan, dry roast 1 dried chili, some cumin seeds, a few cloves, cinnamon stick, and few coriander seeds until they are fragrant and toasted. Add the spices in a mortar and pestle or in a grinder along with some salt and grind to a powder.
Making Dabeli Red and Tamarind Chutney- Soak 2 dried red chilies in hot water for 20 minutes and add them in a grinder along with some garlic cloves, lemon juice, and salt. Grind to a fine paste and keep aside. Soak some tamarind in hot water for 30 minutes. When it is soft, squish out the pulp and remove seeds. In a pan, add some oil and then some cumin seeds, dry ginger powder, asafetida, and red chili powder. Now add the tamarind pulp and mix well. Add some jaggery and salt accordingly and cook until it thickens.
Making Potato Filling- Peel and mash some boiled potatoes and keep aside. In a pan, heat some oil and add cumin seeds, asafetida, onions and saute till brown. Add 2 tablespoons of tamarind chutney and then add the mashed potatoes. Now add in salt, pepper, and the dabeli masala and mix well. Cook for a few minutes and add fresh coriander leaves before switching off the flame.
Assembling Dabeli- Roast some pav buns in butter. Apply a layer of tamarind chutney on half of pav and the red chutney on the other half of pav. Take a portion of the prepared potato filling and put it on one half of pav. Add some more chutney if required and now add some chopped onions, coriander leaves, pomegranate leaves, and sprinkle some dabeli masala and close the bun. Since it is a Gujarati snack, sev or fried gram vermicelli is also a part of dabeli but its optional like every other topping. Enjoy with hot masala tea.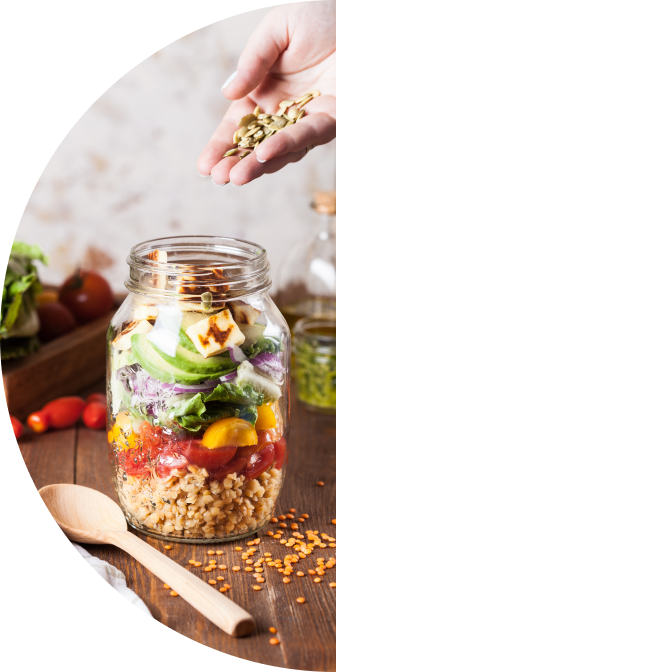 Nutritional Content
One Dabeli gives 199 calories, out of which carbohydrates comprise 47 calories, proteins account for 12 calories, and 142 calories come from fat. One Dabeli provides about 10 percent of the total daily calorie requirement of a standard adult diet of 2000 calories.
Video
Dabeli
A sweet, tangy, and spicy street snack, Dabeli is a gust of flavorful explosion in the palate with its full of zest chutneys, masala coated potato filling, toppings for a crunchy texture which is enclosed inside a bun. An evening stroll with dabeli in hand is surely a great and delicious stress buster.