Bangalore, the City of Gardens or the IT city, as it is famously known, is a vibrant city bustling with tourists and locals alike and filling the streets with all kinds of people and activities going on. It is a trendy city enhanced by big shopping malls and streets shops which makes it an ideal location for any shopaholic. The pleasant weather makes it even more perfect and satisfies the thirst for fun and shopping at the same place. Here is a list of some of the best shopping malls in Bangalore that you can visit for a shopping spree and have fun.
The Forum Mall, Koramangala
Established in 1865, the Government Museum in Bengaluru is one of the ancient museums in whole of India. Presently, it is an archaeological museum with some unique assortment of geological and archaeological relics like antique jewelry, coins, statues, notations in Halmidi and Kannada. The museum has 2 floors for exhibition which is diverged in to 18 galleries. Government Museum Bangalore houses 70 paintings from ancient kingdoms (ex. The Tanjore, the Deccan, and Mysore), 84 statues (including statues from Hoysala, Gandharva, and Nolamba), and a multitude of other unique relics dating back to 5000 years. The building itself radiates the charisma of a former era with its neo-classical architecture.
UB City Mall
One of the luxury malls in India, the UB City Mall in Bangalore is a deluxe mall spreading over 16 lakh sq. and can accommodate up to 1600 vehicles in its Triple level puzzle parking. The UB Mall consists of different blocks named distinctively as Kingfisher, Canberra, Comet, Kingfisher Plaza, Concord, and UB Tower that makes up the magnificent UB Mall. The UB tower in Bangalore is the highest building in the whole state with a height of 124 meters housing the UB offices. Housing many luxuries brand stores such as Burberry, Roles, Canali, Hermes, LV, etc., UB City Mall is a shopping paradise. If you get tired or begin to feel hunger pangs while shopping, the complex houses several food outlets which are considered one of the best eateries in Bangalore, serving cuisines from all over the world. You can also complete your day by watching a movie at the multiplex inside the mall.
Phoenix Market City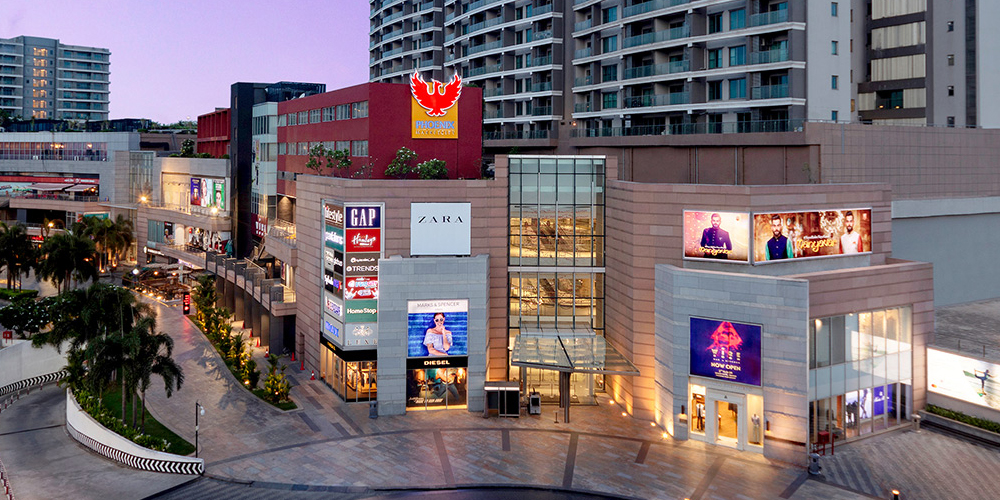 A renowned name in the city, Phoenix Market City Mall is an amalgamation of shopping, food, entertainment, and nightlife, all to entice you back again and again. Enjoy your day relishing the excitement of filling up the shopping bags from apparels, footwears, accessories, bags, etc., all from high end brands such as Zara, Bottega, Burberry to Indian brands such as FabIndia, HRX, Biba, Global Desi, etc. Tired from your shopping spree? Indulge in the pan Asian cuisine at the Shizusan or get loose by downing a tumbler of beer at Barleys & Grapes. You can also take your children along with you for the fun rides at the Fun City or do activities such as rock climbing. The mall also plays host to a number of live performances and shows and other art exhibitions for your entertainment.
Orion Mall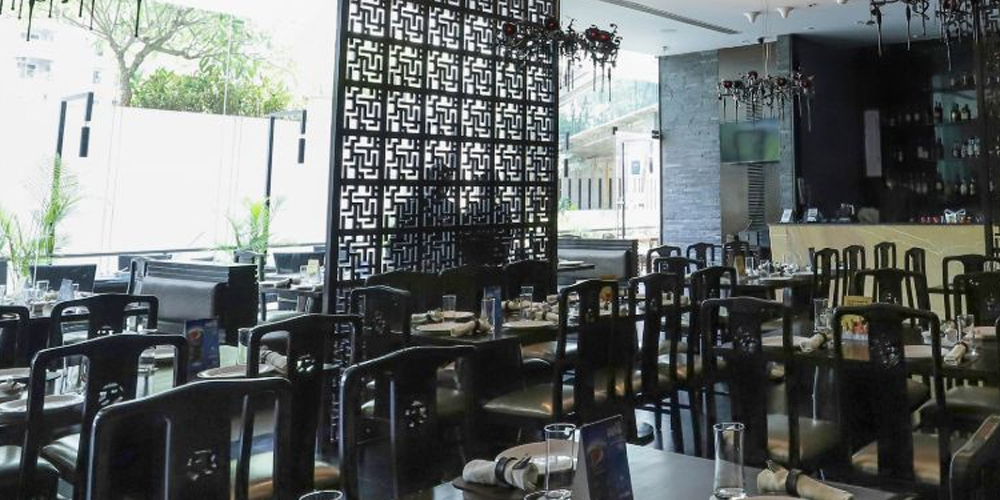 Housing some of the best and luxurious brands in its complex such as Van Heusen, Vero Moda, Ed Hardy GAP, etc., the Orion Mall is one of the best-looking malls in Bangalore. Illuminated by bright and selfie worthy lights, the Orion Mall is visited by many people for a stroll in its premises. Don't want to do shopping? Then head straight to Blue-O, the biggest bowling alley in the city or watch a blockbuster in the PVR. The mall has a water display where you can take a walk in the evening alongside it with your buddies or special one. Don't forget to binge on the delicious food at different food courts that have the taste from all around the world. At last, end your day by going for a soothing massage at the Footworks and relieve your stress.
Garuda Mall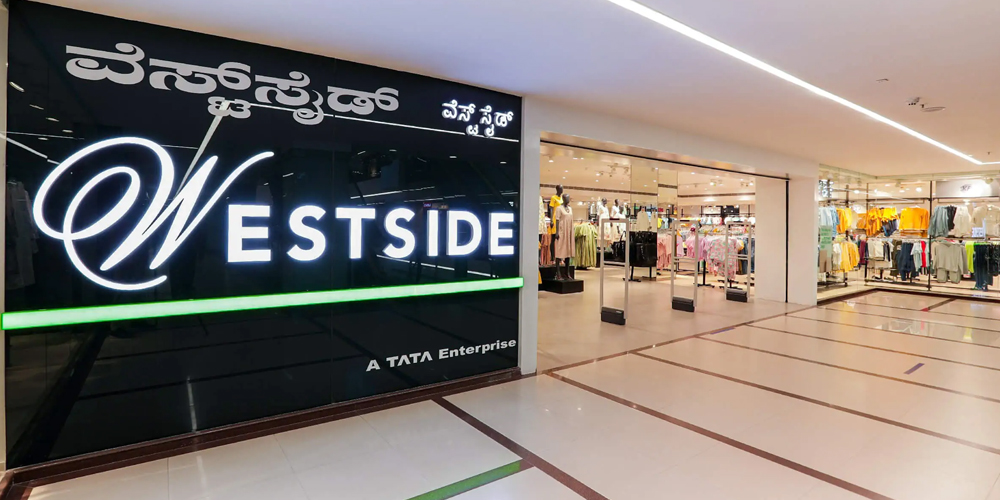 Located at Magrath Road, The Garuda Mall is not as luxurious as many other in Bangalore but has options for every type of budget. Choose from a wide range of clothing options such as Levi's, Forever 21 or Jashn, footwears from Nike or Metro, stationary from William Penn, and essential beauty items from The Body Shop. Whenever you feel a quench for hunger there are outlets such as Kobe Sizzlers and Vinny's Pizza and for drinks visits Street Mama. If you have a sweet tooth then Gelato Italiano is the best option. Want to do something fun apart from shopping and eating? Visit the bowling club, the Amoeba Bowling to try your hands or take a trip to the Scary House for a rush of adrenaline.
Royal Meenakshi Mall
If you live in the Bannerghatta area, then there is no need for you to go anywhere else. The Royal Meenakshi Mall is yet another most visited mall in Bangalore where you can shop all you want for yourself and for others too. You will have a tough time choosing between brands such as HyperCity, Shoppers Stop, and Mother Earth. Shop apparels at the many branded stores from all over the world and indulge in flavorful meals at the food outlets. One more important thing, try to go for shopping on Wednesday because the prices for the movie ticket are just Rs150 for any movie and any level of seat at the biggest Cinepolis in Bangalore.
Mantri Square Mall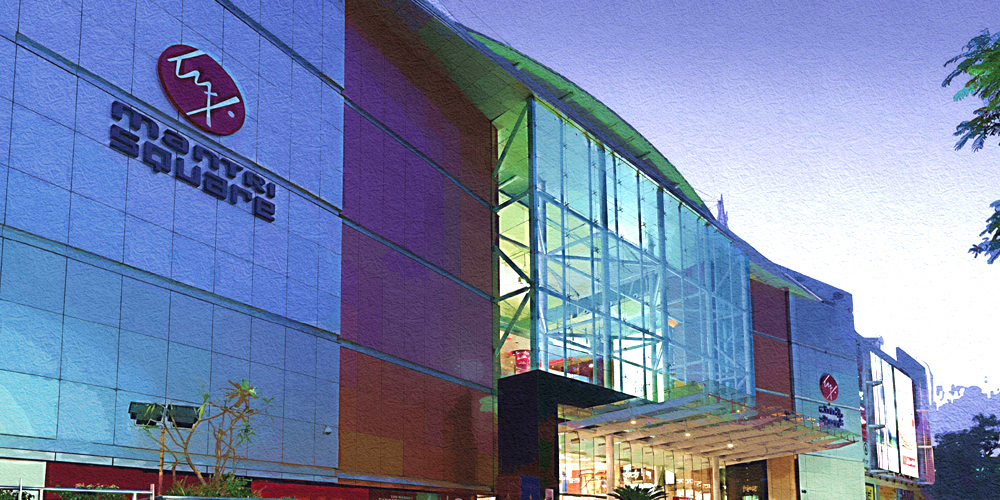 This magnificent mall was planned for shopaholics and fun-loving people. Sprawled in an area of 1.3 million sq. feet (awes trucking right?), Mantri Square Mall is one of the largest malls in Bangalore. Housing numerous outlets selling over 10,000 brands, it won't be a surprise if you literally get lost here. While shopping is a big reason people come here very often, the mall also has a six-screen INOX multiplex and a huge bowling club for you to show-off those bowling skills. There is a separate gaming corner for kids that keeps them engaged and several food outlets to keep your hunger pangs at bay.
1 MG-Lido Mall
1 MG-Lido Mall is a heaven for shopping fanatics where they can shop posh Italian leather accessories from Da Milano's or The French Chain, women's apparel from Promod's, and some fashionable and trendy clothes from Marks and Spencer's. Head to Bombay Store and Pure Home+Living for some classy and beautiful home décor items to jazz up your house and the MAC store to pile up on cosmetic products. The mall is laid with fine dining options such as Café Felix that has an open terrace bar, Fort Kochi for some South Indian deliciousness, and The Tao Terraces for amazing pan Asian cuisines in comfortable yet elegant ambiance. Fancy some beverages? A must-visit here is Smaaash, that is a sports-centric interactive entertainment area that also serves refreshing cocktails and finger food. For our caffeine and sweet lovers, the Coffee Bean and Tea Leaf is a must for a hot cup of awesomeness paired with chocolate cookies and Haagen Dazs for a scoop of chilled delight.
Bangalore Central
Having stores of more than 1000 brands from all over the world selling items such as apparels, accessories, bags, home decor, Bangalore Central is one of the busiest malls in Bangalore for catering to shoppers of all kinds of budget. It sees a huge surge in crowd almost throughout the year and the reason being its regular offers and discounts on different items run by the retail chain owners. Bangalore Central also has some fine dining options from Dominos to KFC, from Pizza Hut to other different cuisines at several outlets. A few hours in this mall will give you and your loved ones the much-needed time together while doing some fun things like shopping.
Inorbit Mall (Whitefield)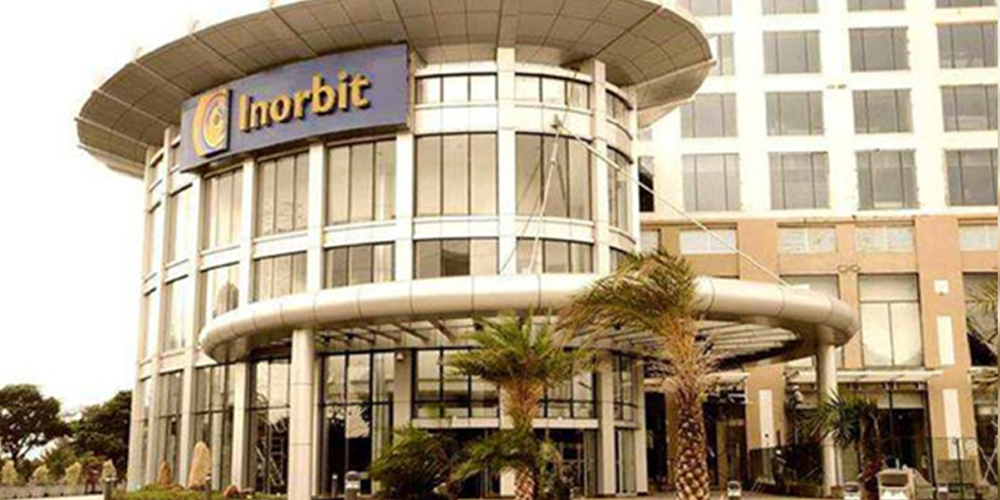 Not at all a chaotic and messy place but still have abundant options to convert you to a spoilt brat, Inorbit Mall has the usual global brands such as Levi's, Mango, Nike, Zara, Cello, etc. It also has some beautifully handcrafted products from Craft World and fabric that is handwoven from Cannanore. For out bookworms or art enthusiast, head to Crossword where you can find a collection of different stationary items and books to read. To make sure that the little ones do not get tired or bored out of their skull with your shopping hunt, take them to That Awesome Place for some fun games and activities. Of course, no shopping is complete without filling up your stomach with some mouthwatering food, for that visit the 4 Seasons here for some authentic Hyderabadi biryani along with Lebanese and Arabic special food. The mall also hosts some events and live performances at frequent basis for the entertainment of the patrons.
With an abundance of shopping malls at every second corner, Bangalore is truly a shopping paradise for anyone willing to indulge in it. Going to the malls these days is not just about purchasing or taking in the cold air-conditioned air (though that can be true in hot scorching days) but to meet with your friends and loved ones and socializing while having a cup of tea and shopping bags at your side at a stress-free manner. These were some of the best shopping malls in Bangalore, but there are many more that you can visit. So, the next time you are in Bangalore, make sure you have a look at this curated list of best malls in Bangalore.