Known as the Silicon Valley of India, Bangalore is the economic driving force and one of the fastest budding cities in the country. Bangalore is famous for a lot of things and culinary is one of them. Hundreds of restaurants grace the streets of Bangalore, in fact, there are restaurants in every corner you go. So here we are highlighting for you, some of the best restaurants in Bangalore you must try.
Grasshopper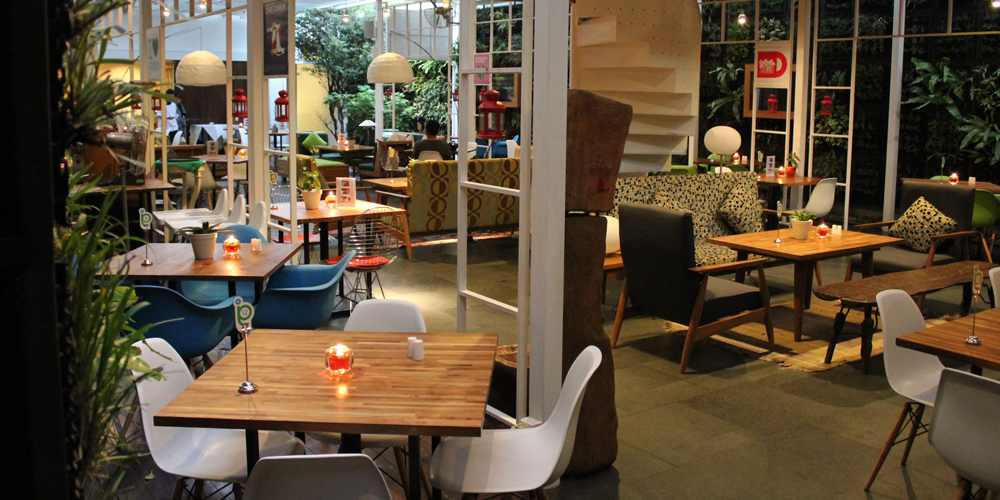 Owned and managed by a fashion designer duo Sonali Sattar and Himanshi Dimri, Grasshopper offers its visitors with a perfect amalgamation of deliciousness and design within its periphery. Situated on the Bannerghatta Road on the farm of the designer duo, Grasshopper is an alluring option for many tourists and city dwellers. There is an open dining area which is surrounded by luscious green garden that makes up for a perfect dining experience. The restaurant also hosts live music often which makes a memorable evening for the guests, sipping their drinks and relishing their time.
Imli Cafe & Restaurant
A vegetarian's delight, Imli Café & Restaurant is home to North Indian Street food. With dishes that are known in the western world and some entirely new ones like aloo ki gotiyan, pav bhaji, and phulka combo, and other delicious items such as vada pav, samosa chutney, enhancing the menu, this place is a food paradise. The café is inside a stunning converted bungalow which offers outdoor and terrace sitting, an ideal place to enjoy with your friends on a cozy evening. The food is prepared only using fresh ingredients and a cheerful staff adds to the charm in this cute little restaurant.
Koramangala Social
A perfect romantic rooftop restaurant and one of the best restaurants in Bangalore, Koramangala Social is an ideal location to dine with the special one on a starry night under a clear sky or a brunch on a pleasant day. Not very high on the pocket but equally majestic in flavors and ambiance, Koramangala Social is a delightful place to breathe in the fresh air along with the aroma of mouthwatering food. Take pleasure in having delicious cuisines from around the world with soulful music playing in the background to make up for a complete romantic package. The must-haves are pancakes, biryani, and refreshing mocktails with a twist.
Hoot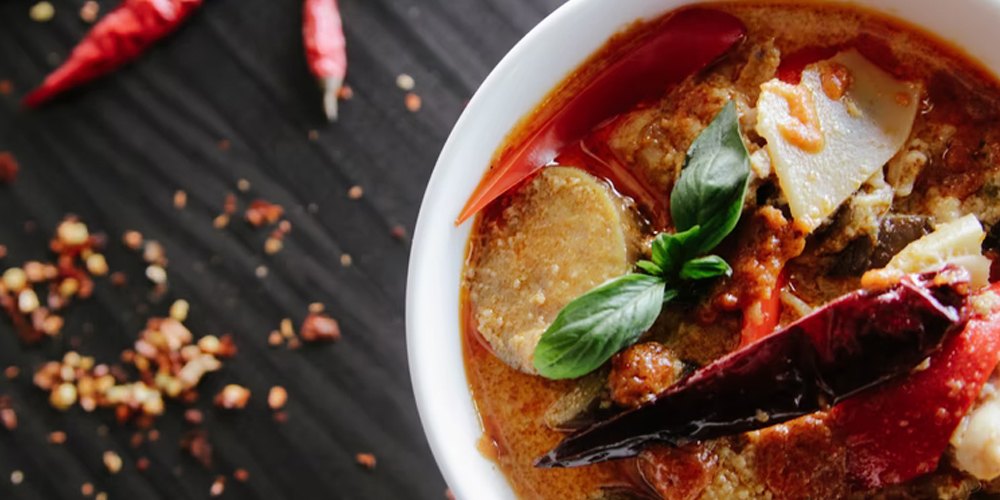 This restaurant in Bangalore is a sight to behold especially at night. One of the best restaurants in Bangalore and even more hyped up, Hoot offers an exquisite environment with an open-air seating and a bar along the pool with palm trees to make everything even more special. Located in Sajrapur Road and sprawled in 40,000sq. feet of area, the restaurant in Bangalore is on every Instagram feed. It has large micro-brewery where an amazing collection of beers is served. The aerial view of the restaurant is even more mesmerizing as it is designed with a collection of small ponds, a library, and unusual seating plan. The décor is heavy on the usage of iron and wood, giving off rustic vibes to the experience. The food is finger-licking with a twist in each item and its must-haves are Hazelnut cake, Calamari, Pepperoni Pizza, and Risotto. The place is opened till midnight for you to have a blissful outing.
The Fatty Bao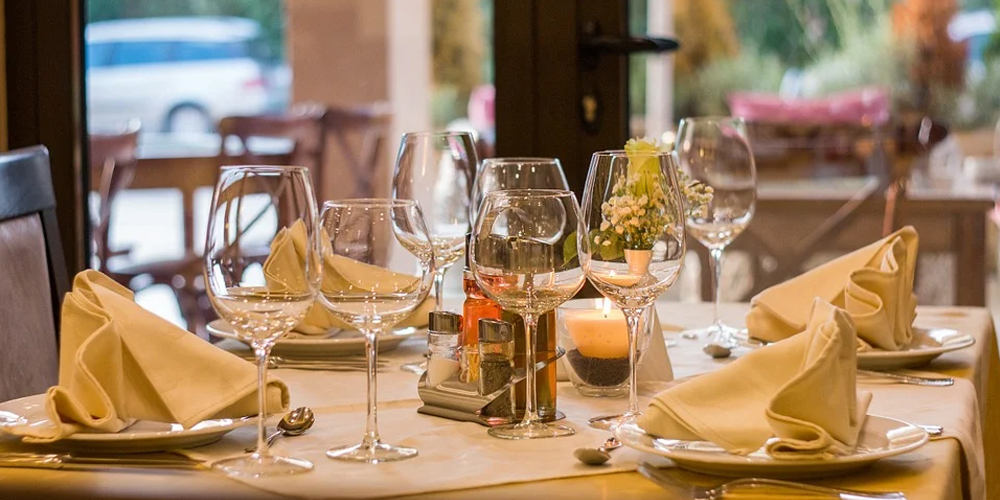 When we talk about the best restaurants in Bangalore, Fatty Bao, without a doubt makes it to the list. The place oozes out romantic and endearing vibes with its panda clad walls, mismatched furniture, different colored interior, overall, a kind of Bohemian meets Ming dynasty ambiance. Get dizzy with a unique selection of drinks like Ho Gin Min with Sambuca cocktail, white wine, gin n tonic, ginger and lime cordial, and masala chai too. To satiate your hunger, the menu boats of a great selection of starters such as Spring rolls, dumplings, tandoori platter, salads and 'small plates', wine sauteed mushroom, apple pie, pasta Alfredo, etc. One thing that is a must-try are their signature Baos. The restaurant has open air seating available and a separate smoking zone to cater everyone's needs.
The Restaurants in UB City Mall
The variety of restaurants in the UB City Mall has made this place one of the best dining centers in Bangalore with over 15 distinct cuisines to choose from and giving the guests a plenitude of options. Whether you want some spicy Rajasthani dish at Rosovara or a lip-smacking Mexican cuisine at Sanchez, you will find yourself confused about where to head out. The restaurants in UB City Mall serve cuisines from all over the world such as Indian, Mexican, Italian, Continental, Mediterranean, Japanese, French, American, etc. It is truly a paradise for any food lover. If you want to grab a bite between your shopping spree, go to the restaurants in Piazza as they have a more laid-back cafe-like vibe, or if you want a heartwarming meal then choose any restaurant around the UB City Mall. Whatever the case, UB City Mall will not disappoint you.
Blue Ginger
Feeling like dining out but want to try something different? Well, Blue Ginger restaurant at Taj West End is one of a few Vietnamese restaurants in India, and the solution for your quandary. Enjoy the authentic taste of this under-explored cuisine with subtle flavors in a romantic open-air setting in Bangalore. Must try their Fresh Salmon Rolls with Roe as starters, Yellow Curry with Jasmine rice or Okra and Tofu with Black Bean Sauce are good options for the main course. You can also give Chicken n' Lemon Grass and Chili a try along with Fried Prawns with Sesame Sticks. For your sweet tooth cravings, go for their delicious Philadelphia Baked Cheesecake or Cotton Candy Ice-cream or Caramel Walnut Pie. The list is endless here and will find yourself drooling over every item. A little on the higher side of the price but worth every penny, Blue Ginger will make your meal a happy meal.
Koshy's
If you suddenly feel a quench for dessert or if you have a sweet tooth, the best place to go to is Koshy's. The restaurant has managed to retain its old elegance and stuck to its fundamental recipe of success, even in so much competition and the ever-changing city of Bangalore. Although it's a non-vegetarian restaurant, the desserts here are to die for. Must try here is a delicious cup of coffee, chocolate shake, and caramel custard. The best part is that all of the meals will not cause a hole in your pocket and you still will be satisfied with the service.
Kebabs & Kurries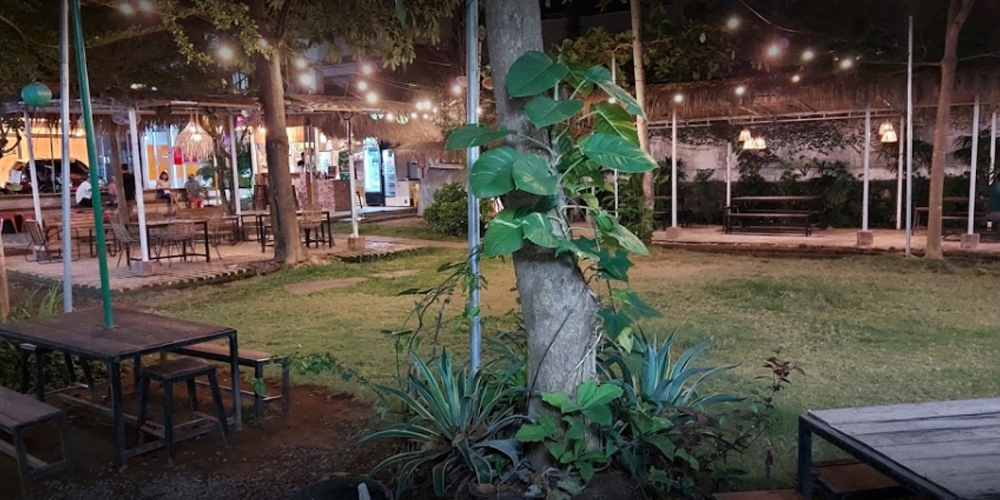 Considered one of the top restaurants in Bangalore, K&K (short for Kebabs and Kurries) is a restaurant under ITC opened with a vision to serve the best of ITC's two main restaurants Dum Bukht and Bukhara. The restaurant created a menu that had dishes that neither of the two ITC restaurants had, which made K&K a success.
Serving delectable North Indian cuisine, K&K has scrumptious Barrah Kebabs on their menu which are considered the best in Bangalore. With a dim-lit romantic interior, K&K is a perfect place to hang out with your friends or a special one where you can enjoy delicious meals with a glass of beer or other refreshing cocktails.
Lotus Pavilion
To give a tribute to the Garden City Bangalore, Lotus Pavilion at ITC Gardenia is a breath of fresh air in the chaos of this buzzing city and one of the finest dining areas in Bangalore. Surrounded by a lush green lawn and the majestic building of ITC Gardenia, you will enjoy an extraordinary culinary experience in each dish. Serving Indian, Chinese, and Continental cuisines selecting a dish from the menu at Lotus Pavilion is itself an exercise. Enjoy a hearty lunch or a delightful evening at this amphitheater restaurant with soothing music in the background and lights illuminating the area. There is a full bar with an extensive range of drinks and a DJ for you to show those dance moves.
Now you know where to head to whenever you are in Bangalore for a flavorful meal of joy. These are some of the best restaurants in Bangalore to spend some time with your loved ones and to give your food palate a blast. Explore the beautiful city of Bangalore and find the restaurant that best suit your taste.