arambol beach
If you wish to spend some time in tranquility while appreciating the gorgeousness of a pristine beach, then Arambol beach is an ideal location for you in Goa. It is the newest beach in Goa that is a part of a fisherman's village and draws thousands of tourists throughout the year. One of the most beautiful beaches in Goa, Arambol beach is relatively unexploited and a perfect place to hang out with your buddies.
The beach exudes Bohemian vibes which attract tourists from all over India and different countries too. The exquisite landscape with tall palm trees, bright blue Arabian seawater, golden-white sand along with the abundance of beach shacks, water sports, night events, and gigs make it a must-visit place in Goa. Many locals and tourists also use this place as a setting for barbeque and sunset parties. You can also witness two of the most-awaited and substantial cultural events in Goa – the Tribal Dance Festival and the Indian Juggling Convention. Visitors are most welcome to enjoy the thrill of water sports in Arambol Beach such as parasailing, jet-skiing, bumper ride, banana boat ride, kayaking, and much more or simply take a walk along the quiet shore with the cool wind and salty seawater smell by your side. You can also hire scooters or motorcycles to explore the beach.
There are several food stalls and eateries just outside the beach where you can have delicious local food and shop some stuff. The beach is in the vicinity of many famous attractions which you must visit. A few meters away from the beach is the Paliem Sweet Water Lake which is a popular tourist attraction. You can also hop to other beaches that border Arambol Beach which is Leri Beach and Mandrem Beach.
Things to Do in Arambol Beach
Water Sports
Arambol beach has several adventure watersports which are not to be missed if you want to have wicked fun. Enjoy several sports such as parasailing, jet ski, kayaking, surfing, bumper rides, and banana boat ride with your family and friends.
Rest in Beach Shacks
Beach shacks are small huts where you can rest when you are tired. These huts have all the modern amenities such as Wi-Fi, beds, bathrooms, some shacks have bars too. Some of the best shacks to rest are Negi Beach Huts, Basho Beach Huts, Om Shankar Beach Shack, Paradise Beach Shack, and Santana Beach Shack.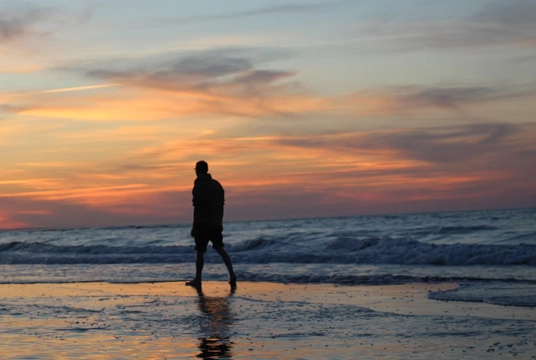 Walk/Swimming
The quiet Arambol beach is perfect for a stroll along the shore with your loved ones or even alone. You can also indulge in swimming or splashing some water which is quite a memorable experience.
Do Yoga
Yoga in the early morning in Arambol beach is something you must experience. The quietness of the place along with its pristine surroundings and fresh air is perfect to do beach yoga. You can also visit some yoga centers nearby Arambol beach where you will be taught different yoga postures and meditation techniques.
Enjoy Sunset Parties
Almost every now and then there are sunset parties in Arambol beach where there is music, dance, drinks and lots of fun. Make sure you enjoy one of these night parties to the fullest and create unforgettable memories for yourself.
Places Not to Miss Near Arambol Beach
Arambol village has not only the beautiful Arambol beach but many other places which attract tourists. All these places are close to Arambol beach so if you are planning to visit the beach, do visit these places too for a fun weekend.
1. Paliem Sweet Water Lake
2. Kalacha Beach
3. Our Lady of Mount Carmel Church
4. Keri Beach
Places to Eat & Drink and Enjoy Nightlife
The Arambol Beach is full of fun and vibrant activities. After spending a day indulging on watersports and enjoying the beach, hunger is bound to kick in. Arambol beach has a number of restaurants and eateries serving delectable cuisines and also many places that have devilish nightlife fun. Some of those places to enjoy scrumptious food and nightlife near Arambol beach are:
1. Cafe Maitree
2. 21 Coconuts Inn
3. Shimon Falafel
4. Cheeky Monkey
5. Coco Loco Club
6. Ash Arambol
How to Reach Arambol Beach?
How to reach from Panaji: The most conventional way of reaching Arambol from Panaji is to hail a cab/taxi or drive to Arambol if you have a private vehicle and the distance is 55km away. There are local buses scheduled in every 30-minutes to Arambol. When you reach there, you can either take a rickshaw or walk a short distance of 1km.
How to reach from Goa International Airport: There are two ways to reach the beach from the Goa International Airport. You can either take a bus ride which would be a cheap alternative but very hectic. You will first have to take a bus to Panjim, then to Mapusa, and finally to Arambol from there. On reaching Arambol you may either take a local ride or walk a short distance to the beach.
The other alternative is to take a cab directly to Arambol beach which would be hassle-free but a bit expensive.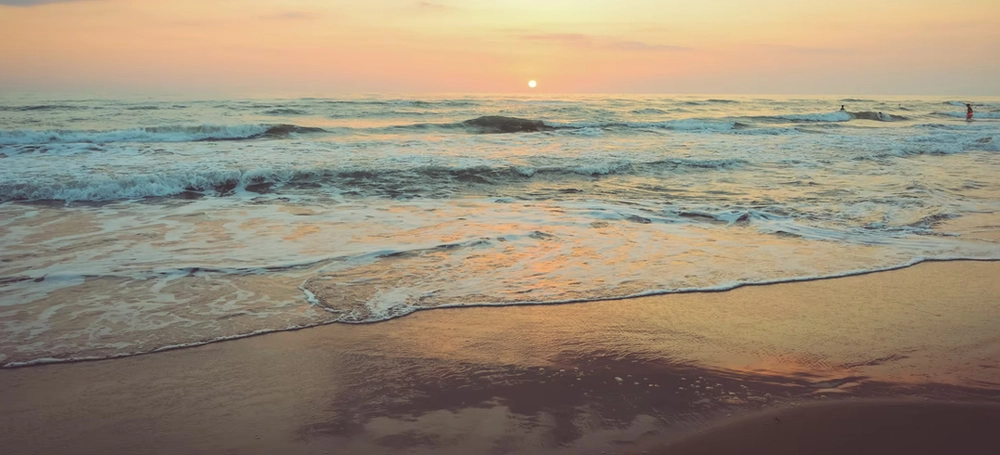 Best Time to Visit
The ideal time to plan your trip to Arambol Beach would be between the month of October to March. These are the months when there are no heavy showers and the weather is also pleasant. Make sure you do not run on the beach during monsoons as Goa sees a heavy downpour making the beaches unsafe.