morjim beach
Huddled in the core of lush green surroundings, Morjim Beach is a surreal retreat that will leave you rejuvenated with its serene ambiance. If you are a nature lover and like to watch different species of birds, then Morjim beach is the best place for you to be with bird species like Sand Plover, Bay-Backed Shrike, etc. It is one of the best beaches to visit on your weekend getaway. It is renowned for its picturesque beauty and the changing colors of the sky and the setting sun.
Tourists planning their trip to Goa choose this beach for some solitude and a refreshing environment and to treat their palate with some delectable food out in the sandy outdoors. The beach has a plethora of restaurants and diners in the vicinity that serve authentic Goan cuisine as well as Indian and international cuisine in the best possible setting. The area also has many pubs and lounges for you to enjoy drinks and dance through the nightth.
Morjim beach is also popularly known by the locals as 'Little Russia' because of the abundance of Russian inhabitants in that area. These people are known to come from Russia for a long vacation and head back after a couple of months. The beach has many thrilling activities to enjoy such as watersports, beach parties, etc. that make it so likable.
Another reason for it to be so popular is that it is the breeding place of Olive Ridley Sea Turtles. If you plan your visit in December then you will get to see the small creatures hatching out into nature and click some shots to capture these beautiful moments forever
Things to Do in Morjim Beach
Watersports
Morjim beach has thrilling and joyous watersports such as flyboarding, jet ski, surfing, bumper ride, boat ride, etc. for which you will have to book tickets in advance and turn your trip into an adventure ride.
Shopping
Morjim beach has many small stalls outside the area where you can shop souvenirs and the Siolim Fish Market is just a few meters away. It is one of the biggest markets in Goa where you will find distinct kinds of fish and other seafood.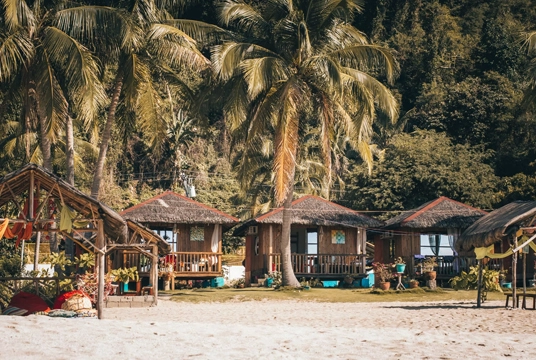 Beach Shacks
If you don't want to stay in the hotels and resorts your other option must be beach shacks. Morjim beach has beach shacks such as Sublime Beach Shack, and GoldenEye Shack where you can spend a night devouring mouth-watering Goan food while looking out into the Arabian Sea and the vast horizon.
Play Sports
The beach is very popular yet not very crowded. You can spend your time on the beach while playing volleyball, football or cricket with your buddies. The soft golden sand under your feet is a welcoming change from the concrete of the city.
Morjim Beach is surrounded by not only the luscious green ambiance but many other beautiful landscapes and historical monuments that must be visited if you are near the area. These are some of the places that you must visit on your trip to Morjim beach-
1. Chapora Fort
3. St. Alex Church
4. Fort Aguada.
5. Mandrem Beach
Head over to one of these places for a fun filled night and to have some lip-smacking food. The party city of Goa will not disappoint you when it comes to delicious food and a vibrant fun night and Morjim beach is not any different.
1. La Plage
2. Hakuna Matata
3. Divine Gypsies
4. Marbella Beach Restaurant
5. Marbella Beach Restaurant
6. Club Fresh
7. Ciel Goa
8. Bora Bora
How To Reach Morjim Beach
From Panaji: Morjim beach is at a distance of about 27km from Panaji. If you wish to take the train then you can easily catch a local train from Vasco Da Gama or Madgaon railway station. You can also reach the beach through a local bus or a paid rental cab.
From Goa International Airport: The distance between Morjim beach and Goa International Airport is about 52km. you can reach the beach through a local bus or a taxi as well. The best and hassle-free way to reach the beach is through a cab. It is not the most economical way but very time saving.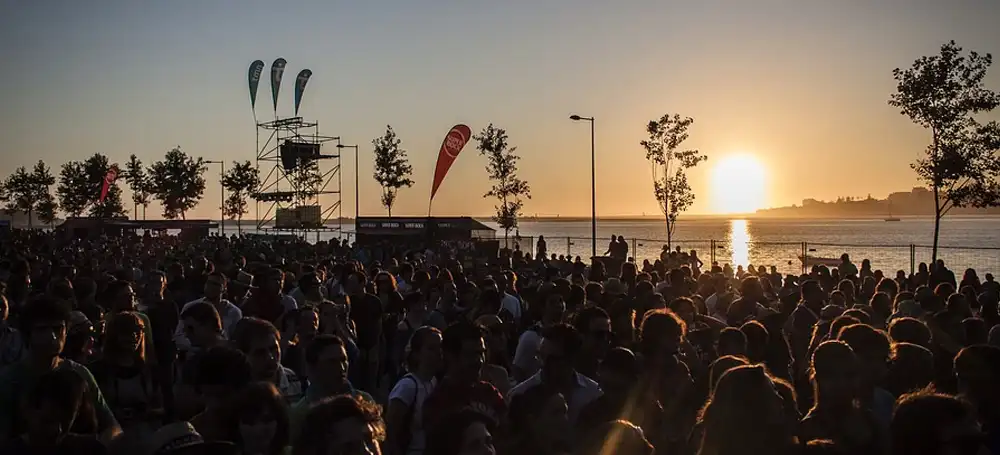 Best Time to Visit Morjim Beach
The ideal time to spend your weekend in Morjim Beach is between November to February. This is a good time for beach visits as the weather is pleasant and the beach shacks are also open for beach parties.
The summertime here is very hot and humid and the monsoons make it risky to venture put in the sea. Summer and rainy seasons are not very suitable for beach visits. So, to make your trip worthwhile, plan your visit during the winters.