palolem beach
Palolem Beach is located in South Goa and is one of the most visited and popular beaches in the region. It is a beautiful beach with its tranquil surroundings and exquisite landscape that makes up for an ideal place to spend some quality time away from the demanding life. Situated in Canacona, South Goa, Palolem beach is a lively and stunning beach famous among foreign tourists also. Renowned for its charming landscape and uncanny nightlife, this semi-circular beach stretches only for a mile, thus, making it easy for the tourists to explore all the liveliness of the beach and whatever it has to offer.
The tides at the northern side of the beach are much calmer and lower and therefore safer to visit if you have small children with you. Nonetheless, if you are an adrenaline junky and want to relish the thrill of adrenaline-pumping, then you must visit the southern part of the beach as well because here, you can enjoy several adventure sports such as kayaking, parasailing, banana boat rides, paragliding, etc.
When you get tired or want to rest a bit, the shacks available at the beach are a perfect retreat to rest your body and be energized again for an unforgettable nighttime. The shacks have contemporary amenities that will make you feel comfortable and at home. During the day you can also go for boat rides to watch Dolphins or go shopping on the streets opposite the beach. Palolem beach is a perfect place for a soothing and leisurely morning walk along the shore with the cool wind blowing your hair and the cold salty water lapping through your feet.
Things to Do in Palolem Beach
Water Sports: Water sport adventures are one of the most looked forward to activities in Palolem Beach. Enjoy thrilling adventure sports such as windsurfing, kayaking, banana ride, water scooter, paragliding, and paddling to feel that adrenaline rush and euphoria at once.
Dolphin Sightings
What can be better than watching the beautiful and innocent sea mammals, the Dolphins, gliding and hopping around in the water. When you visit Palolem beach, make sure you experience one of these Dolphin sighting rides to have this once in a while experience.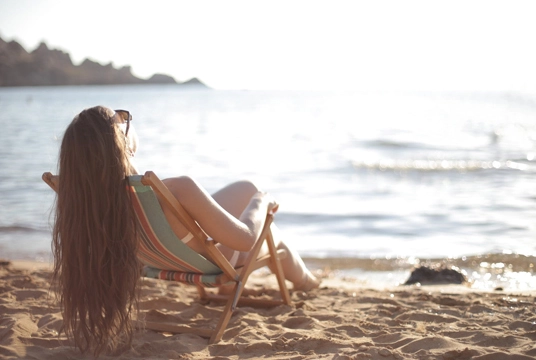 Sunbathing
Palolem beach is fully equipped with beach lounges where you can relax and soak in the warmth of the sun while having a fresh coconut drink.
Rest at Beach Shacks
The beach shacks are made to have the visitors take some rest from the full day of activities on the beach. There are many shacks in and around the beach such as Royal Touch beach huts, Roundcube Beach Shack, Rose Buds Beach Huts, etc., where they have Wi-Fi, some have restaurants and bars too.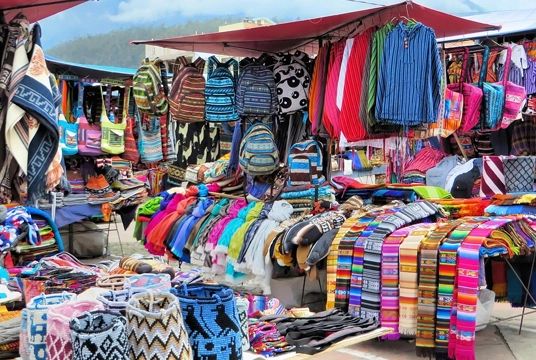 Shopping
Shops and markets around the beach are famous tourist attractions. You can buy clothes, footwear, home décor, make tattoos, and much more. Some of the best places to shop in Palolem beach are Kinjal Tattoo studio, The Dream Catcher which is a home décor shop, and Dattakrupa General Store.
Palolem Beach is a beautiful beach surrounded by majestic forts and many other distinct places to attraction. Whenever you plan a trip to Palolem beach, make sure to visit these wonderful places as well that are in the vicinity of the beach.
1. Agonda Beach
2. Cotigao Wildlife Sanctuary
3. Cabo de Rama Fort
4. Canacona Island
5. Butterfly Beach
In Palolem Beach, you can devour some of the most luscious dishes ever in your life. Savor the authentic Indian dishes and spend the night in some vibrant and full of life night clubs for a stress-free blast of a night.
1. The Olive Room
2. Havana Cuba
3. Café inn
4. Café Del Mar
5. Silent Noise Disco
6. Leopard Valley
7. Sundowner
How to Reach?
From the Goa International Airport, you can easily hail a cab or drive your own if you have and you will reach Palolem Beach in an hour.
From Panjim:
By Bus: The journey from Panjim to the beach takes about three hours and you will need to change the buses twice to reach Canacona. From there, you can either walk or hail a cab that will take you to your destination within five minutes.
By Train: The nearest railway station from Panjim is Karmali which is just a 20-minute ride. The tarin journey will take you approx. 2 hours to reach the beach.
Airport: From the Mumbai airport you need to take a train to Santacruz and after that board the line 231 bus to get to the beach. Or you can just hire a cab to Juhu beach.
If you directly hire a cab from Panjim, it will take you not more than 1h30m to reach the beach.
Best Time to Visit
The best time to visit this beach is between November to February with lots of adventures to try and the buzzing crowd. However, different time of the day brings different kind of fun at Palolem Beach. So, go to the beach according to the activities you want to enjoy.
For example, Palolem Beach has vibrant and fun nightlife in-and-around it and you must visit the beach late at night or at the wee hours. During this time, you might also get to enjoy boat rides to the islands in the vicinity.
During the day, you can indulge yourself in activities such as water sports, sunbathing on lounges, eating at cafes and much more. Everyone can enjoy these activities, be it a solo traveler or a family with kids.