Buttermilk
Type: Beverage
Region: Indian subcontinent, Central Asia
Main ingredients: Milk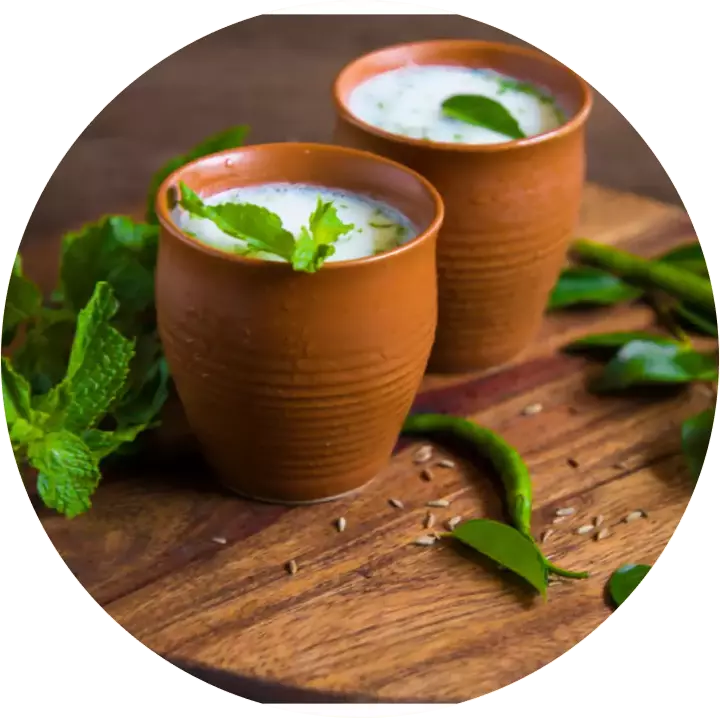 One of the most dynamic byproducts of butter, produced by the main ingredient milk, Buttermilk is a most nutritious and delicious drink to enjoy during summer times. Also used as a star ingredient in various food items while cooking or marination and in baked products as well, buttermilk, also known as Chaachin Hindi, in traditional sense is a low-fat, high-protein sour liquid left over after churning butter from cultured or fermented cream. Buttermilk or Chaach can be drunk straight or after adding a little salt and cumin seeds in it. It can also be used as a leavening agent or while cooking dishes to add sourness.
In modern times, especially in western countries, butter is not made with cultured cream but with uncultured sweet cream, so buttermilk in western countries is cultured separately. This summer drink in India is known by several names such as mattha (Hindi), taak (Marathi), chaach (Hindi), majjige (Kannada), moru (Tamil and Malayalam), majjiga (Telugu). In India, chaach or buttermilk is consumed in various forms with bold delicious spices and flavors and is made by blending or churning fermented cream or cold yoghurt with a little water and spices if required. Butter forms on top in the churning process and a thin liquid is separated known as chaach. Buttermilk can be served along with the rich butter fat or after removing it to have a low-calorie healthy drink.
Traditionally, buttermilk or chaach was made in a clay pot using a wooden handheld churner known as 'Madani'. But a usual blender, an immersion blender, or a wired whisk can also be used to make this delectable drink. In North India, the chaach made is quite simple and the ingredients are churned in a blender. The South Indian buttermilk includes some herbs and spices blended in it and later a tempering of mustard seeds and cumin seeds is also added. The two common versions of chaach are Masala Chaach and Pudina Chaach that are an absolute delight for the palate as well as for your gut.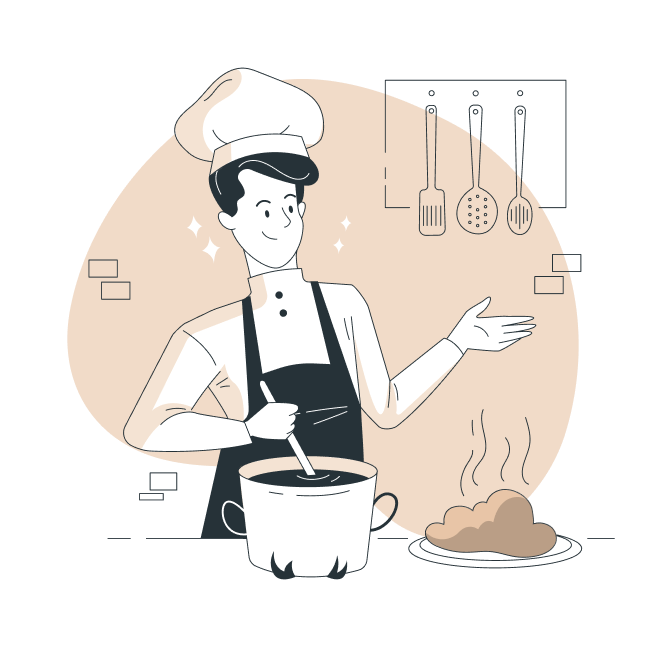 Making of Buttermilk
Masala Chaach - To a large blender, add some chilled yoghurt or fermented cream along with 1 teaspoon roasted ground cumin, 1 tablespoon of chopped ground pudina (mint leaves), and a pinch of black or regular salt with a little water. Green chilies and ginger can also be added for a spicier version. Blend for 3-5 minutes until the ingredients are well combined and a foam is collected on top. Pour on a glass with or without the buttery foam and enjoy.
Pudina Chaach - In a blender, add some cold yoghurt or fermented cream along with 2 tablespoons chopped mint leaves or a tablespoon of dried mint, a little roasted cumin powder, black or regular salt, a little water and blend. Blend until the foamy layer forms on top, pour on a glass with some mint leaves and enjoy.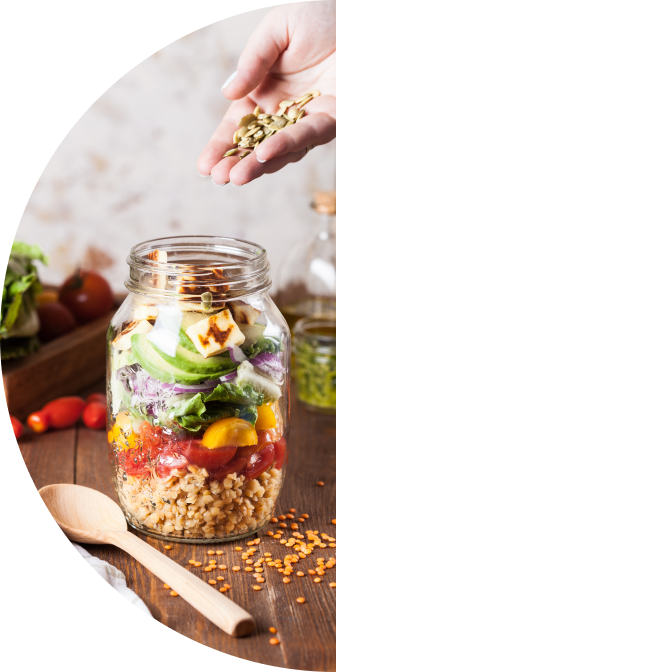 Nutritional Content
One medium glass of cultured buttermilk contains 98 calories, with 8 grams of proteins, 12 grams of carbs, and 3 grams of fat. It is a good source of vitamin B12, calcium, potassium, phosphorous, and riboflavin.
Video
Buttermilk
A light, flavorful, and nutritious drink, Buttermilk is a heartwarming beverage that rejuvenates and refreshes the senses with its cooling properties and is a treat to the taste buds with several nutritional properties.