Thandai
Type: Beverage
Alternative name: Sardai
Place of Origin: India
Region or state: Uttar Pradesh/North India
Main ingredients: Milk, sugar, whole spices, nuts, saffron
Variants: Rose Thandai, Mango Thandai, Badam Kesar Thandai, Bhang Thandai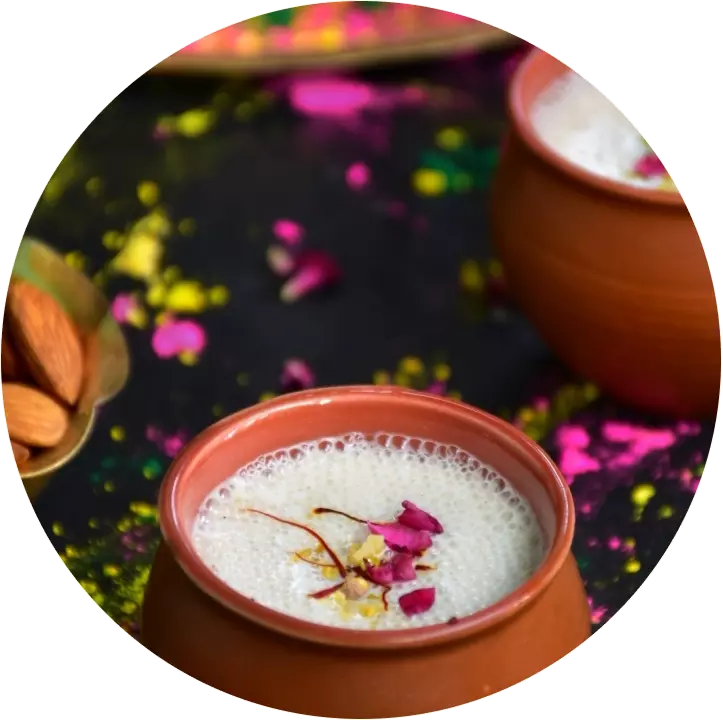 A chilled sweet and spicy Indian beverage, Thandai is a traditional drink mostly consumed in the northern region of India and is commonly associated with festivals like Maha Shivaratri and Holi. Prepared with milk and sugar along with soaked and grinded spices and nuts such as almonds, fennel seeds, watermelon kernels, peppercorns, rose petals, poppy seeds, cardamom pods, and saffron, Thandai is a refreshing and soothing drink that is an indulgence to the taste buds and keeps the body cool. There are several variants of Thandai, and the most common ones are Badam (almond) Thandai and Bhang (cannabis) Thandai.
The word 'thanda' in Hindi means cold and the beverage has ingredients that have cooling effects on the body, and thus the name Thandai. It is made by soaking and blending all the dry ingredients into a fine paste and then stirred with milk along with some sugar. The festival Holi in north India is incomplete without a glass of Thandai. Traditionally, it was made with a dose of Bhang in it to have that intoxication. Even today, some people add the weed to make thandai an intoxicating drink, which should be tried only if one is used to getting high. thandai has several readymade versions of the thandai paste in the market, but homemade thandai beats everything. It is an easy recipe and yield great results with everyone asking for more.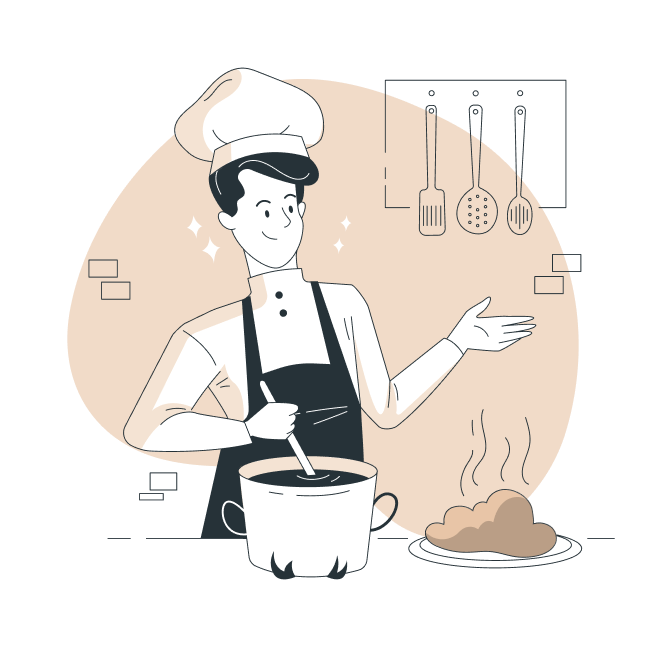 Making of Thandai
Preparation - Add the soaked nuts such as cashews, almonds, and pistachio in a blender along with poppy seeds, melon seeds, fennel seeds, black pepper, cardamom, cinnamon, and saffron, and make a coarse paste. Then add a little milk and grind the coarse paste to a fine and thick paste.
Make Thandai - Add some sugar according to taste in a pot and bring it to a boil. Turn off the flame and let it cool down a bit. Then add the fine prepared paste and stir well. Refrigerate the milk for a few hours or overnight. Then filter the thandai and press the strainer with a spoon to get all the juice from the leftover spice skin. Pour the thandai in glasses and top with some chopped nuts. Enjoy cool.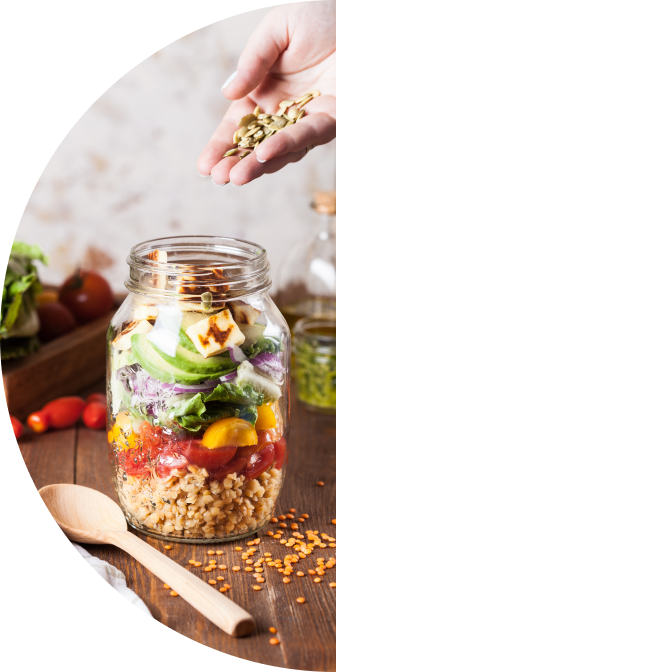 Nutritional Content
One glass of Thandai gives 384 calories, out of which carbohydrates comprise 116 calories, proteins account for 42 calories, and fat contains 226 calories. One glass of Thandai gives about 19 percent of the total daily calorie requirement of a standard adult diet of 2000 calories.
Apart from the delicious taste, Thandai has some great health benefits such as it boosts immunity, gives instant energy, cools down body, and aids digestion.
Video
Thandai
Loaded with an assortment of rich ingredients such as dry fruits and aromatic spices mixed with milk, Thandai is a rejuvenating and cooling drink that is wholesome with a scrumptious taste and is super healthy too.