Strawberry Smoothie
Type: Smoothie Beverage
Place of Origin: West Coast of the United States
Main Ingredients: Frozen Strawberries, Greek Yogurt, Honey
Smoothie is a beverage with a blend of frozen fruits, vegetables, protein powders, fruit juice and calories.As the name suggests, Smoothie is too smooth to gulp it in. It is a great idea for grab- and- go breakfast or snacks. Other than yumminess it is an energy overloaded detox morning drink. Smoothies are a delicious way to get your vitamins and proteins in a shot. Though it was first introduced in West Coast of the United States, it is a delight enjoyed by many all over the world.
These delicious smoothies jam packed with flavors comes in with different varieties, like Strawberry smoothie, Banana smoothie, Pineapple smoothie, Peach smoothie, Raspberry smoothie, Cherry smoothie, Mango smoothie, Kiwi smoothie etc. Smoothie is not only made of fruits but also goes with vegetables like Carrot smoothie, Beet smoothie, Broccoli smoothie, Pumpkin smoothie, Kale smoothie, Celery smoothie, Cucumber smoothie and more. It is a satisfying recipe for sweet tooth while keeping it healthy.
Smoothie is an awesome recipe where you can add or subtract the ingredients just to increase or decrease your weight. Gaining weight is as difficult as losing it. Fat, carbonate and protein is needed to gain mass to build body muscle. Add to the smoothie banana, avocado, dates, peanut butter, blueberry, chocolate, coconut milk, almond milk, cashew nut and other nuts which are excellent for weight gainers smoothie plan. If you want to lose weight yet in a satisfying way, go in the smoothie blend with puffed amaranth, oats, flax seed, chia seed and evergreen smoothie like mint, spinach, cucumber to it. Such way if you prioritize ingredients low in calories and high in protein and fiber, your smoothies will keep you full until your next meal.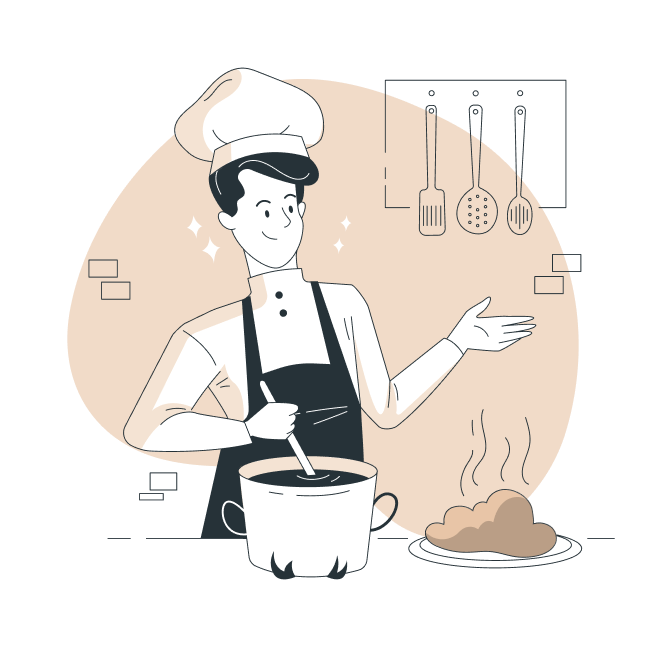 Making of Strawberry Smoothie
Making a smoothie is as easy as mise en place the ingredients and tossing them into the blender until they are nice and smooth. Strawberry smoothie is an easiest choice for the rookie smoothie maker. The light shade of red with a creamy texture refreshes the day.
Take a blender, toss in 6 Frozen Strawberries, 2 tbsp of Greek Yogurt, 2 tbsp of Honey and blend all ingredients until smooth. Simple as that the easy creamy strawberry smoothie is ready.
Frozen Strawberries are the main ingredient of this strawberry smoothie. So buy a bunch and freeze them. For any smoothie use frozen fruits or vegetables to get a thick frothy smooth texture. Do not add ice to the smoothie as it makes it watery. Using frozen fruits fixes this problem and also keeps the smoothie filled with fruit flavor. Adding mixture of other fruits to make strawberry smoothie makes it extra nutritious. So fruits like banana, peach, kiwi, lemon, pineapple, pomegranate, grapes and vegetables like cauliflower, kale, spinach goes hand in hand with strawberry smoothie. Nuts can be blended along to add on extra energy of the day. Refined sugar is unhealthy and can be replaced by other foods that sweetens the smoothie like, Dates, Maple syrup, Chocolate syrup and even Jaggery to give an Indian touch to it.
To add some more to the nutrients you can add coconut milk or almond milk, which adds another pop of healthy sweetness to the drink and makes this a tasty vegan smoothie recipe and is a bit easier on your stomach.The best toppings for Strawberry smoothies can be Protein powders, Chocolate chips, Chia seeds, Frozen berries, Peanut butter.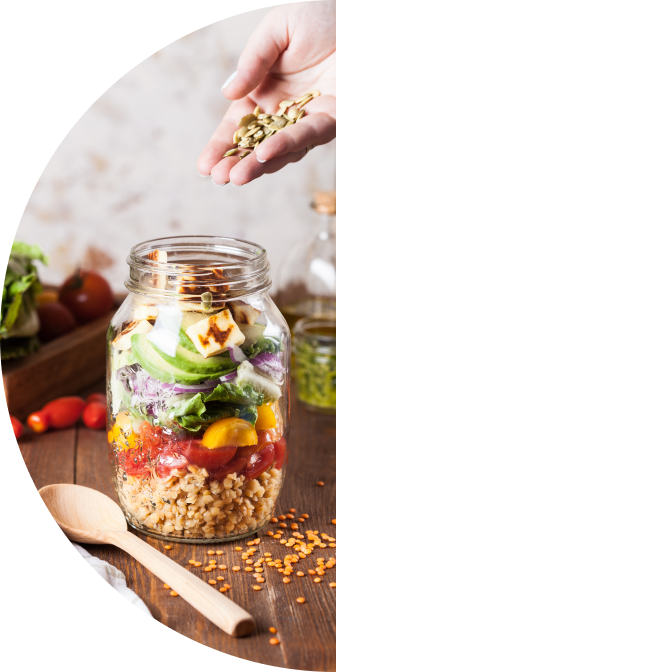 Nutritional Content
A bowl of Strawberry Smoothie contains a total of 320 calories, 35.4g carbs, 28.6g protein and 6.4g fat. Frozen strawberry is a pack of vitamin C, fiber and high level of antioxidants. Yogurt is high in protein, calcium and live culture which can enhance the gut microbiota. Honey is a natural sweetener filled with a mix of amino acids, vitamins, zinc, iron and antioxidants. The mixture of all these will ensure the balance diet with yummy tummy.
Video
Strawberry Smoothie
Yummy creamy refreshing easy Strawberry smoothie recipe for sweet tooth while keeping it healthy and satisfying. It can be a great day's starter with overloaded nutrients or an energy drink to kick- start your brain. A five minutes balanced diet